What Causes Hives?
Was this helpful?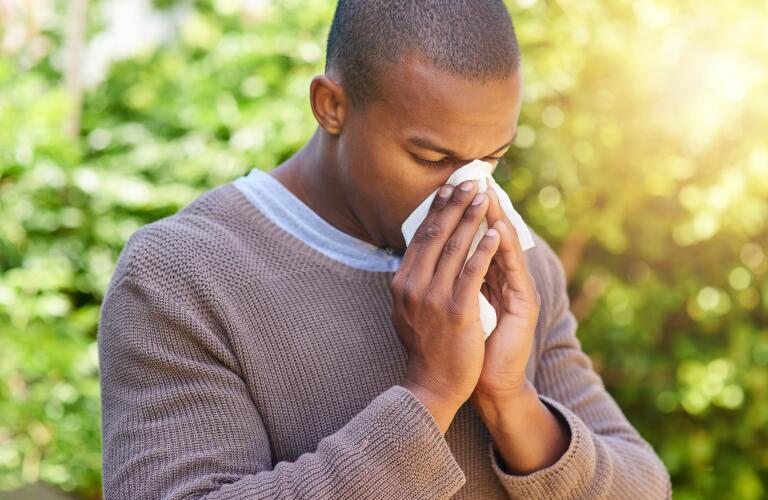 Itchy, red hives happen when the body releases a chemical called histamine to fight a threat (real or imagined). An allergic reaction to food, an infection, and stress can all trigger hives, also called urticaria. There are seemingly endless triggers, and they can cause hives to break out within a few minutes or a few hours. Tracing hives back to the trigger is the first step toward effective treatment. This is relatively easy in some cases and more difficult in others.
For those with acute hives–hives that last 24 hours or less–identifying and avoiding triggers may be all it takes to keep hives at bay. For people with chronic hives that last longer than six weeks, triggers may be less obvious, and it might not come down to one specific cause. Understand the full range of potential triggers to help you narrow the field as you work with your doctor–a dermatologist or allergist–to find relief.
One thing to note: unfortunately, not all hives triggers can be identified. Some people live with hives for months or years without knowing the external cause. When a specific cause or trigger of chronic hives hasn't been determined, experts call this chronic spontaneous urticaria. Not finding an answer can be upsetting, but that doesn't mean relief is out of reach.
Treatment with antihistamines can be just an effective for those with an unknown trigger as those with a known trigger. In both cases, corticosteroids may also be given in short courses. Newer treatments are also available specifically for chronic spontaneous urticaria. Biologic therapies work with the body's immune system to block unknown triggers, and immunosuppressive drugs stop the body from responding with hives. The good news is, scientists are working hard to determine the underlying cause of chronic hives, and we will know more in coming years.
Thanks to this research, your doctor has more tools than ever to help you cope with hives, whether they're a brief inconvenience or a longer-term condition. You have every reason to feel confident you can manage it together.
If you break out in hives every time you take penicillin or eat a Brazil nut, consider yourself "lucky." You've likely found your trigger. Treatment may be as simple as avoiding your trigger as much as possible. Your doctor may also prescribe an antihistamine medication to make you more comfortable until the hives clear.
In cases where the trigger isn't as straightforward, your doctor may ask you to keep a diary of foods you eat, medications you take, and things you touch to help reveal a connection. Keep these common culprits in mind:
Foods such as peanuts, shellfish, milk, eggs, and citrus fruits

Medication, including antibiotics, aspirin, ibuprofen, codeine, some high blood pressure medicines, and allergy shots

Insect stings and bites

Pollen

Animal dander

Plants such as poison ivy

Materials such as latex

Your doctor may recommend that an allergist perform a "skin prick" test or blood test to confirm the suspected trigger. A carefully supervised food or medication "challenge" may also be considered. This involves consuming or interacting with small amounts of a suspected trigger to see if it causes hives.
If your reaction to your trigger tends to be severe, such as having trouble breathing, your doctor may prescribe an epinephrine (adrenaline) auto-injector in case of a future emergency.
When it comes to hives, even the common cold can be a culprit. You may experience hives when you have a cold or another type of infection. Bacterial infections that can trigger hives include strep throat and urinary tract infection. Viral infections that can trigger hives include infectious mononucleosis and hepatitis.
A blood transfusion or an underlying illness such as lupus, thyroid disease, or vasculitis can also be a hives trigger. Vasculitis is an inflammation of the blood vessels that tends to be more painful than itchy and appear more like a bruise than a welt. Your doctor will take a complete medical history to help rule out underlying illness as a cause of your hives. To help diagnose vasculitis, a skin biopsy may also be obtained.
Hives can be caused by something you're feeling—or doing—rather than by something you're ingesting. Anxiety, for example, can trigger hives by raising your body temperature (cholinergic urticaria). If you and your doctor think you may have stress-induced hives, stress-management techniques such as meditation or yoga can help. You may also benefit from psychotherapy or antidepressant medications.
Take a look at your lifestyle, too. Do hives tend to appear after you've been in the sun? What about after exercising, or the reverse—sitting for a long period of time? You can likely exert some control over these common causes:
Temperatures changes, such as when you take a hot shower or swim in cold water

Too much sunlight (solar urticaria)

Exercise or sweating

Contact with chemicals

Pressure on the skin, from sitting too long or wearing tight clothing

Even if the cause of your hives is elusive, many people find relief with different treatments available. Work with your doctor to try to identify a trigger or triggers, and if you can't, follow your treatment plan and keep an open line of communication with your doctor should you need to address any concerns.
Was this helpful?