Preventing Food Allergies in Children
Was this helpful?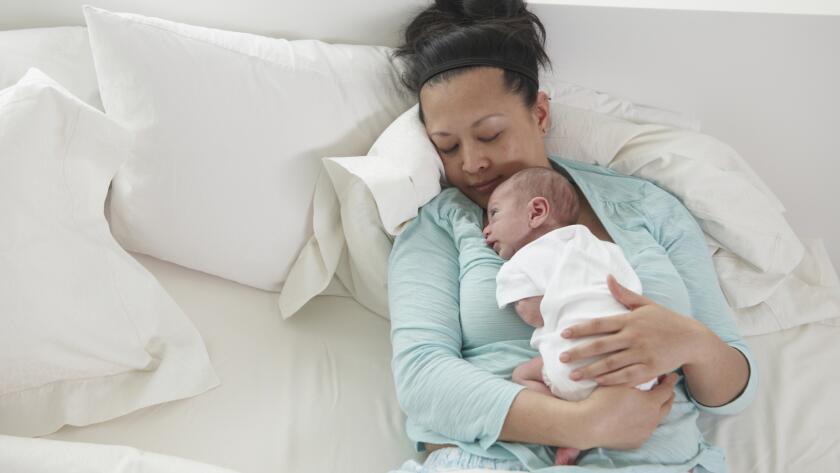 Did you know if food allergies run in your family, your child is at risk of developing one, as well? Even having allergies like atopic dermatitis, allergic rhinitis or asthma can make your child more likely to have a food allergy.
But is there any way to prevent this? While there are no drugs or treatments that can actually prevent allergies, there are some things you can do during pregnancy and during your child's infancy that may prevent a food allergy later in life.
The Pregnant Mother's Diet
Some mothers with a food allergy believe restricting their diet while pregnant will prevent them from passing the allergy on to their baby. But most pediatricians don't recommend this approach. There's currently no evidence that shows restricting your diet during pregnancy will prevent allergies in your child. In fact, research from the American Academy of Asthma, Allergy and Immunology (AAAAI) found no significant protective benefit against food allergy when mothers avoided allergenic foods like dairy, egg and peanuts during pregnancy.
The Nursing Mother's Diet
The AAAAI also found no protective benefit against food allergy when mothers avoided certain allergenic foods while breastfeeding. But their recent guidelines state that exclusive breastfeeding for at least four months may be protective against cow's milk allergy in infants. Breast milk is an ideal source of nourishment for your infant since it's easy to digest and helps boost your child's immune system. In fact, breast milk is the milk source that's least likely to trigger an allergic reaction in your baby, and some believe it may even reduce early eczema and wheezing.
If you're unable or choose not to breastfeed or pump, talk to your doctor about milk substitutes that are hypoallergenic.
While parents have traditionally been advised to avoid introducing certain foods to children until they are older in order to prevent an allergy, that advice is changing. The latest recommendations from the AAAAI state that delaying introduction of foods like wheat, cow's milk dairy, eggs, fish and nuts may actually result in an increased risk of food allergy or eczema in children.
There is recent evidence that exposing children to peanut allergens in their first year of life might help prevent a peanut allergy later in life. A recent study in the New England Journal of Medicine showed that exposing infants to bits of peanut butter offered initial protection for most children at high risk of developing an allergy. This protection lasted for a year after the children stopped consuming the peanut butter.
Researchers are still studying the effects of introducing other foods in infancy to prevent allergies, but the AAAAI recommends that once an infant over 4 months old has tolerated a few non-allergenic solid foods, you can then start to introduce other more allergenic foods without delay.
When you begin to add solid foods to your little one's diet, the best approach is a slow one. Start with mashed or pureed whole foods, such as fruits like apples, avocadoes, and bananas, and vegetables such as green beans, sweet potatoes, and carrots, as well as grains (rice or oat cereal). Try one at a time, every three to five days. Once these foods are well tolerated, then you can move on to the more allergenic foods, such as eggs, dairy, nuts and fish.
When and how you decide to introduce new foods to your child is ultimately an individual decision based on your family's history with allergies. But be sure to consult your pediatrician before you begin this process so you can map out a plan together.
Was this helpful?