Effective Treatments for Chronic Hives
Was this helpful?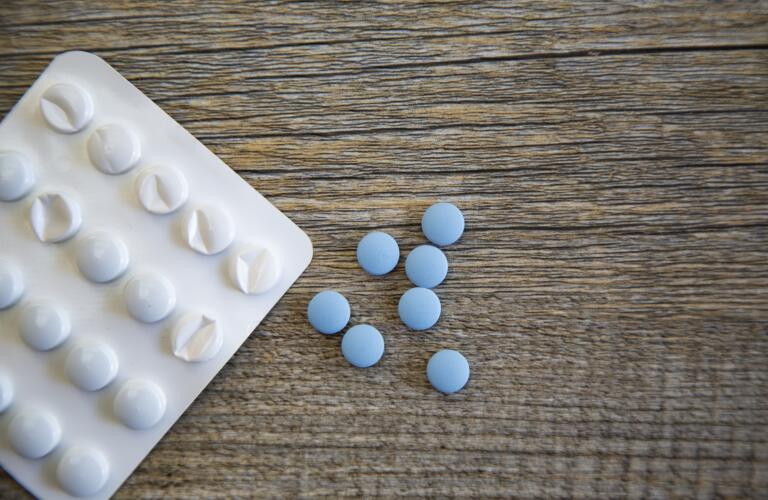 If you have chronic hives, you know all about the most defining characteristic of this skin condition: the itch. (You might even be scratching while you read this.) Medical experts and textbooks often will describe the hives as "pruritic wheals," which in plain language means itchy welts that appear on your skin. The color of these itchy raised lesions can vary—they can be red, they can be light pink, and some are paler in the center. The size and number can vary, too, from a scattering of lesions in one localized area of the body to welts all over the body.
Regardless of the specific characteristics, most people with chronic hives just want to find an effective treatment. Finding some relief understandably becomes their first priority. Get on top of your itching by looking into the available treatment options.
What kind of chronic hives do you have?
Chronic hives are hives that stick around for six week or longer, or which recur frequently over months or even years. The medical term for chronic hives is chronic urticaria, and there are three main subgroups or types:
Physical urticaria, which refers to hives that develop when something directly affects the skin, like cold, heat, or pressure

Urticaria related to an underlying medical condition, such as thyroid disease or cancer

Idiopathic urticaria, which means there's no known cause
Unfortunately for the people who suffer from them, the most common type of chronic hives are the idiopathic kind. For these patients, the focus becomes less on identifying the cause and avoiding their specific triggers and more on finding a way to get relief from the symptoms.

What's the first line treatment?
Even in cases of idiopathic chronic urticaria, experts often suggest avoiding things that tend to be common triggers for hives. Alcohol, heat, and stress, among other factors, can trigger a case of hives.
But when it comes to actual treatment, the most commonly recommended first-line treatment for chronic hives is a second-generation antihistamine, also known as an H1 blocker or H1-receptor antagonist. "Second-generation" antihistamines are non-sedating, unlike the original "first-generation" antihistamines that often cause drowsiness and interfere with daily activities. Second-generation antihistamines block the release of histamine, which is a natural substance produced by your immune system that stimulates inflammation. In other words, these drugs can help prevent that annoying itch that often accompanies the release of histamine. This treatment tends to be effective with mild cases of chronic urticaria. Bonus: they're easy to get. You can usually get these medicines, which include loratadine (brand name Claritin), cetirizine (brand name Zyrtec), desloratadine (brand name Clarinex), or fexofenadine (brand name Allegra), over the counter (OTC) at your local drugstore.
But if your case of chronic hives is too tough for a typical dose of one of those antihistamines, your doctor may try upping the dose. If that doesn't do the job, the next step is usually increasing the dose while also taking another second-generation antihistamine or an H2 blocker (also known as an H2-receptor agonist) such as ranitidine (brand name Zantac), famotidine (brand name Pepcid), or cimetidine (brand name Tagamet HB). Sometimes, doctors will even advise that you consider taking a first-generation antihistamine at night when you're preparing to go to sleep, as these medications tend to make people drowsy.
What other treatments are possibilities?
It would be great if treating chronic hives was always as easy as taking a dose or two of OTC antihistamines every day. Unfortunately, that's just not the case. The American Academy of Dermatology notes that as many as half of people who have chronic idiopathic urticaria still develop welts even after receiving antihistamine treatment.
So, some people must turn to other treatment options, including:
Monoclonal antibodies: Also called a biologic, this type of drug is an anti-inflammatory medication sometimes prescribed for hard-to-treat chronic hives, since its purpose is reducing the body's allergic responses. One example of this medication is omalizumab (brand name Xolair). Omalizumab can cause anaphylaxis, however, so your doctor would likely want to carefully monitor you if you take this medication.

Cyclosporine: This is an immunosuppressant, meaning it suppresses the immune system's reactions. It can be effective in treating some cases of chronic hives (usually autoimmune-related urticaria). Experts caution that it's important to use the lowest dose necessary to avoid or reduce the chances of developing potentially serious side effects, like hypertension, tremors and numbness, or tingling in the hands and feet.

Methotrexate: Methotrexate is another immunosuppressive drug that can also cause serious side effects, including lung and liver damage. But it's been shown to be helpful to some people whose chronic hives didn't respond to conventional treatment.

Corticosteroids: Prednisone or other corticosteroids, topical or oral, are sometimes used on a short-term basis to address redness, itching and swelling, but long-term use is not recommended.
It's pretty common for people with chronic hives to need more than one medicine. Be sure to talk to your doctor about drug interactions, though, especially if you're taking any other medications for other conditions.

Was this helpful?