Talking With Your Doctor About ADHD Treatment
Medically Reviewed By William C. Lloyd III, MD, FACS
Was this helpful?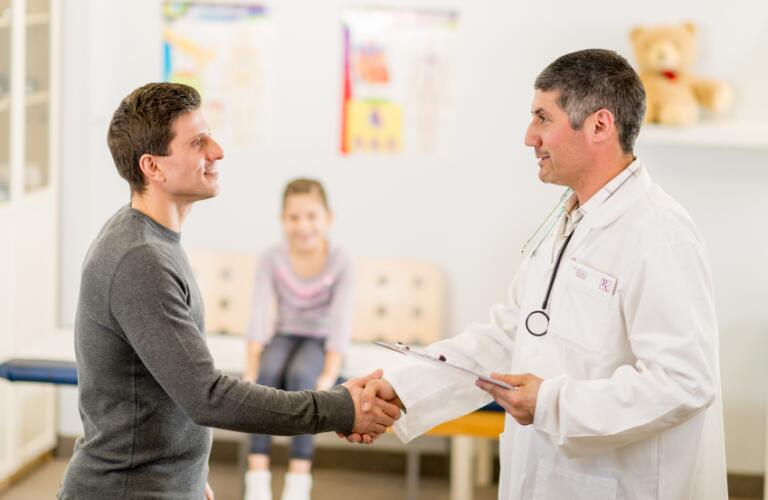 As soon as you learn that your child has attention deficit hyperactivity disorder (ADHD), start talking to the doctor about treatment. There's no cure for ADHD, but treatments can help. And, parents play a huge role in treatment success, so get on board early.
Lots of treatment options exist. Doctors often suggest a combination of things. Treatment can include drugs, behavioral therapy, training, and education. What works for one child might not work for another. At first, it might take some trial and error to find the right treatment. Also, what works best might change over time. All of this makes it important to work closely with your child's doctor. Ask lots of questions, and keep the conversation going as time goes by.
Stimulants are the most common drugs to treat ADHD in children. It might seem strange to treat a hyperactive child with a stimulant. However, this has been standard practice since the 1960s. Doctors and parents have learned that stimulants can quickly reverse the symptoms of ADHD. In fact, they work well for about 85% of children with ADHD.
Amphetamine (Adderall, Biphetamine) and methylphenidate (Ritalin, Methylin, Metadate, Concerta) are the two types of stimulant drugs used to treat ADHD. They help parts of the brain that improve focus and attention. These drugs often reduce hyperactivity and impulsivity.
Be sure to talk to your child's doctor about:
Dosage: There are long-acting, short-acting, and extended-release options for these drugs. They also come in many forms, including pills, liquid, capsules, and skin patches. You will need to work out what would be best for your child. For instance, a longer-acting dose might be best if your child will be in school all day. Short-acting formulations may be helpful in the evening or on weekends.
Side effects: Loss of appetite, elevated blood pressure, trouble sleeping, headache, stomachache, and irritability are common side effects of these drugs. Different children will have different side effects with different medicines. Be sure you know what side effects to look for. Also work with the doctor to develop a plan for how to deal with them.
Safety: Stimulant drugs have a good safety record. Some children who take them grow more slowly than the average child. If you think a drug might be affecting your child's growth or weight, talk to the doctor about this.
Family history: For a while nearly a decade ago, people worried that the drugs could cause heart or psychiatric problems for children who take them. Most of those concerns were put to rest. But, make sure your child's doctor knows about any family history of heart or mental health problems. Also, ask the doctor if there are any other safety issues you should know about.
Non-stimulant options: Not all medications for ADHD are stimulants. Atomoxetine (Strattera) is a non-stimulant drug approved for ADHD treatment. Doctors do not prescribe it as often as stimulants. But, it might be an option if stimulants don't seem to help your child. Be sure to ask the doctor if there are side effects and safety issues you should know about.
The term "behavioral therapy" refers to a type of talk therapy. It's an important part of treatment for most children with ADHD. The child would work with a behavioral health caregiver. Talk to your child's doctor about how this might help your child.
Behavioral therapists teach children how to:
Improve organizational skills
Get along better with others
Develop better social skills
Research shows that parents who learn about ADHD behavioral therapy can continue the treatment for their child at home. Discuss with your child's doctor whether this might help your child. If the answer is yes, ask if the doctor can help you find a program for ADHD parents.
An ADHD parenting therapist helps parents learn important skills to help your child at home. These could include:
Using a system of rewards and consequences to support good behavior
Finding quiet times for relaxation
Keeping a daily routine at home
Learning how to deal with disruptive behavior
Being an ADHD parent is a lot of work. ADHD can be stressful on the whole family. However, the rewards of seeing your child do well with ADHD are worth the effort. If you are struggling, talk to your child's ADHD doctor about whether family therapy or a support group for ADHD parents might be useful.
Was this helpful?