Maintaining Strong Relationships with Adult ADHD
Was this helpful?
For people living with attention deficit hyperactivity disorder (ADHD), symptoms can give others the wrong impression and damage relationships. A lack of attention can appear to be a lack of interest. Distraction from the task at hand can seem like you don't care about it.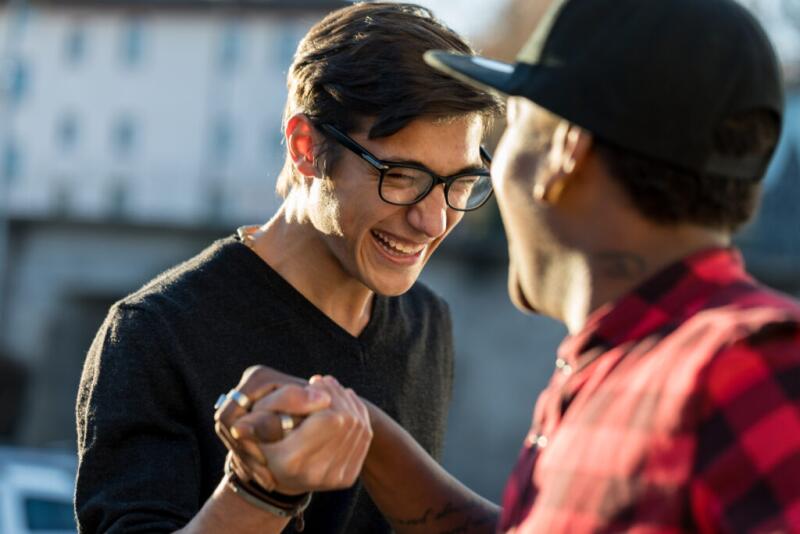 Forgetting appointments or errands can be taken as a lack of respect for other peoples' time and convenience. You may not even realize when and how ADHD symptoms are affecting your relationships.
Awareness and practical tools can help you improve social interactions.
According to the National Institute of Mental Health (NIMH), about 8% of adults in the United States develop ADHD. The condition can make people behave in ways others may find frustrating, annoying, or disappointing. Learn about common ADHD symptoms that tend to strain relationships and how to manage them.
Establishing routines for remembering appointments, getting to-do's done, and having what you need when you need it can be beneficial to anyone. It can reduce the stress of upsetting people you've accidentally "ghosted," falling further behind in your tasks, and wasting time hunting for items you use every day. The following tips may be helpful to establish routines:
Keep a calendar in whatever format works best for you – paper or digital.
Maintain a to-do list and check it often throughout the day.
Find one consistent place to keep your phone, wallet or purse, keys, and glasses.
Reward yourself as you make improvements.
Let people around you know what you're trying to tweak and ask for encouragement.
You can also ask your doctor to connect you with a mental health professional who can help you create a personalized plan for managing your everyday routine.
Some people with ADHD tend to talk too much or interrupt conversations. The people you're talking with may take this as not caring about what they have to say ‒‒ or them. This is likely the furthest thing from the truth. ADHD symptoms can make your words come across in ways you don't intend.
Behavioral therapy helps many people with ADHD become more aware of how they're communicating and the social cues to watch for that mean they're off track. The focus is on developing a deeper understanding of interactions from both sides and adjusting in the moment to keep communication effective.
Empathy is important in every relationship. Just as you seek to change to make others feel more heard, respected, and cared for, you deserve some consideration in return, especially when it comes to your partner and closest family members. You can be proactive and ask for:
scheduled, focused time to connect with no distractions or interruptions
compliments that catch you doing something right
more time to deal with issues when you're frustrated or stressed in the moment
Above all, remember that ADHD and the symptoms that can come with it aren't the sum total of who you are. Everyone has challenges in life, as well as room for improvement. You have so much more than this one aspect to bring to the table.
Was this helpful?