9 Tips for Parents of Boys with ADHD
Was this helpful?
Parents of boys with ADHD can help their child thrive by using a variety of tools and techniques, including establishing routines, staying organized, and receiving guidance from a behavioral therapist. For these and other strategies to work, it's important that you believe in your child's ability to succeed.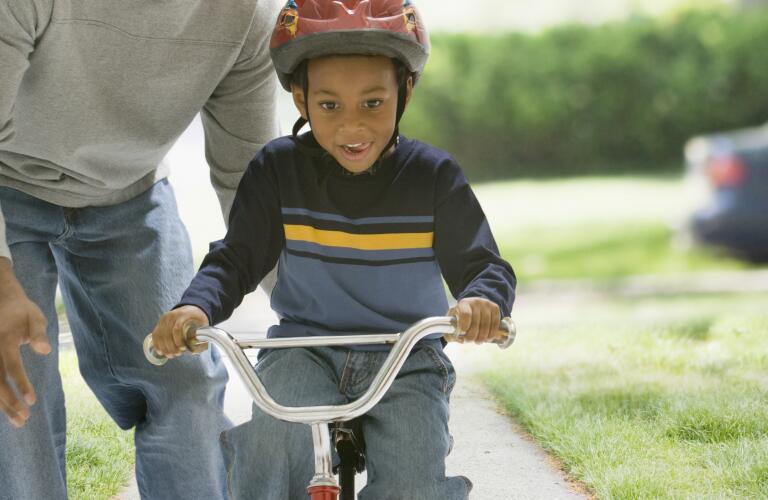 Supporting a boy diagnosed with attention deficit hyperactivity disorder (ADHD) as he navigates his world may seem overwhelming at times. However, with patience, resources, and the right strategies, you can learn to help him manage homework, school, mealtime, and much more. Boys who learn behavioral strategies when they're young can grow into successful adults.
While some of the most visible symptoms of ADHD in boys include distractedness, hyperactivity, and impulsive behavior, it helps to remember that ADHD affects an individual's emotional health, too. Emotional dysregulation — difficulty controlling one's emotional responses — is quite common in young people with ADHD, and they can feel discouraged and self-critical when they aren't able to perform in ways that come naturally to their peers.
As difficult as it may be at times to remain positive and supportive in the face of chaos and emotional outbursts, maintaining those qualities may have far-reaching impacts on the mental health and outlook of your son. Offering praise for good efforts and completed work can also go a long way.
Just about every part of your son's day can be broken down into routines — and the simpler they are, the better. The key is to make the routines the same every day whenever possible. For example, before bed, have your son lay out his clothes for the next day, and make sure his school backpack or whatever else he needs the next morning is ready to go.
Routines are more likely to be successful when they take place at the same time and in the same place. Establish a set homework location, for instance, and schedule homework for the same time each day — ideally not too late in the day when your son is tired.
Boys with ADHD can find their attention wandering when surrounded by visual and auditory distractions. As much as possible, keep the TV off during homework, meals, and other times when concentration is needed. And try to keep your son's room free of too many distractions on the walls or shelves.
Supporting boys with ADHD means helping them maintain good health. While sports and exercise can be an effective way to channel hyperactivity – especially after school and before homework time – aerobic exercise is also associated with improved cognitive performance, according to a 2019 study.
It's also helpful to take breaks during homework or during chores. Encourage your child to take a walk or a bike ride and then return to activities that require more focus.
Lists of tasks for home and school can help boys with ADHD keep track of their responsibilities. They can also reinforce a positive sense of accomplishment as your son checks things off. The key is to make the lists short and clear so that they don't seem confusing or overwhelming. Breaking down large tasks into smaller, more doable chunks can also help kids stay focused and feel productive.
Establish rules, boundaries, and expectations, and stick to them consistently. Make sure your son knows what's expected of him and that there are consequences for breaking the rules. When there's a problem, admonish the behavior, not your child. Children with ADHD aren't intentionally misbehaving or forgetting things, so punishment can be counterproductive. Feel free to stop and praise your son when you see him behaving well or using the skills he's learned to overcome his ADHD.
Like anyone, boys with ADHD tend to respond better when a reward is possible. An incentive like a game, TV time, or an outing for completing a task can help kids stay focused. Also, giving a boy with ADHD age-appropriate chores can boost your child's self-esteem, providing him with a sense of accomplishment and worth.
As a parent of a child with ADHD, you're not alone. The choice to put a child on ADHD medication involves many factors, such as age, symptom severity, and other personal considerations. Whether you opt for medication or choose non-pharmacological treatments, the involvement of a psychiatrist or other mental health professional can make your job a little easier.
A 2020 review of previously published studies and treatment guidelines suggests that the most successful ADHD management involves a multimodal – or combination – approach that includes individual and family therapy, plus medication. Behavioral therapists can teach the whole family how to make changes that support children with ADHD, and can provide guidance for parents about the best way to respond in certain situations.
Many kids with ADHD are especially creative. Some also have the ability to hyperfocus, which means they can zero in on a particular task so intently that they lose track of time and have trouble focusing on anything else. It might seem counterintuitive, but ADHD and hyperfocus often go hand in hand, according to a 2022 study. It could be reading, drawing, computers, or just about anything.
If your son excels in something constructive and healthy, encourage it and facilitate that involvement. It may help you both enjoy some stability and give him something positive to build on moving forward. Children with ADHD can struggle with self-esteem, but focusing on their strengths can remind them that there are skills that come naturally to them.
Supporting a son with ADHD comes with its challenges, but with the right tools and guidance, you can build an environment to help him succeed.
Was this helpful?