How Does Acupuncture Work?
Was this helpful?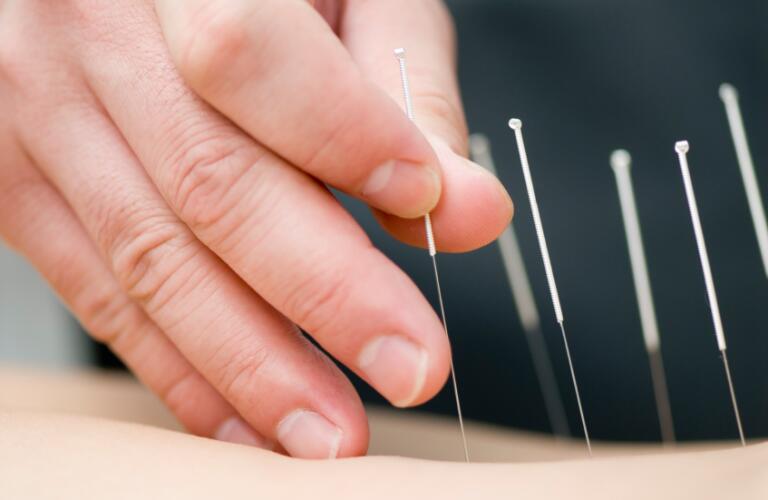 Acupuncture is an ancient therapy, but it's relatively new in the United States. The most popular form involves inserting hair-thin needles into the skin at specific points. Other forms of acupuncture include using lasers, heat, microwave energy, pressure, and weak electrical currents. Proponents claim it can help anything from pain to hot flashes to constipation. But how can placing needles in your skin affect other areas in your body?
In Chinese Medicine, qi (pronounced "CHEE") is the body's vital energy. Qi flows through the body on meridians—or a network of pathways. When qi's two opposing forces—yin and yang—are in balance, qi flows and the person is healthy. But an imbalance in yin and yang can block qi. Blocked qi leads to problems with physical, mental, emotional and spiritual health.
Acupuncture helps unblock qi and restore the flow of energy. It does this by stimulating specific points on the skin—or acupoints. Acupoints are places where the meridians come close to the body's surface. And each meridian supplies energy to specific organs and tissues. Acupuncturists identify and treat acupoints on the meridians that correspond to your signs and symptoms.
Western medicine has taken note of acupuncture's effectiveness, especially in treating pain. Researchers have studied how acupuncture might work from a scientific standpoint. And they've found some possible explanations. These explanations involve chemicals the body uses to communicate between organs, tissues and cells. This includes neurotransmitters, hormones, and parts of the immune system.
When an acupuncture needle enters an acupoint, it causes physical responses in nerve cells, muscle cells, the pituitary gland, and the brain and spinal cord. This triggers the release of the body's own natural painkillers, such as endorphins. Acupuncture also stimulates cortisol production. Cortisol is a hormone that plays a role in controlling inflammation, stress, and many other bodily functions.
There are likely other factors that contribute to acupuncture's physical effects in the body. Western researchers continue to study these effects and the biochemistry behind them.
Regardless of the explanation, millions of Americans use acupuncture for a variety of health issues. In the hands of an experienced acupuncturist, the practice is generally safe. Experience may also be the key to finding relief of your symptoms with acupuncture. An acupuncturist experienced in treating a particular condition may be better able to provide guidance and treatment.
If you're thinking about acupuncture, take the time to find the right acupuncturist and keep your regular doctor in the loop. Let one form of medicine complement the other.
Was this helpful?