How to Spot Acid Reflux or GERD in Children
Was this helpful?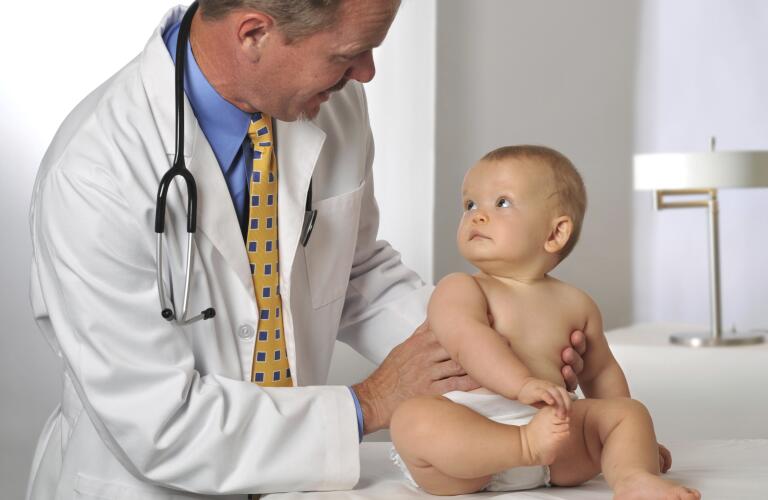 You may think of acid reflux as an adult problem—and it often is. But babies and children can also have acid reflux and GERD (gastroesophageal reflux disease). Sometimes, children's symptoms are different from those of adults.
Acid reflux is also called gastroesophageal reflux (GER). It's very common in babies, especially in the first few months of life. The most common symptom in babies is spitting up. It occurs because the valve between the esophagus and the stomach is often not fully developed in infants. When this valve is not fully formed, the contents of the stomach can flow back up into the esophagus. In most cases, acid reflux stops by age two, when the valve develops fully.
If your child continues to spit up after age two or has more severe symptoms, talk with your doctor. He or she may test your baby for GERD.
Occasional acid reflux is also common in children and teens. The most common symptom for children is heartburn. This is a burning feeling in the chest and a sour taste in the throat or mouth.
If your child has acid reflux, have them try these tips to seek relief:
In most cases, acid reflux does not need treatment. But if your child has heartburn more than twice a week, he or she may have GERD.
GERD is a more serious type of acid reflux. It occurs when the valve between the esophagus and the stomach is weak or does not work correctly. Both babies and children can have GERD.
There are some lifestyle factors that can increase your child's risk for developing GERD. These include:
If your baby spits up and has any of the following symptoms, ask your pediatrician about the possibility of GERD:
The main symptom of GERD in children older than age 12 is heartburn more than once or twice a week. Most children younger than age 12 do not have heartburn. Other symptoms of GERD in children of all ages can include:
GERD that is not well controlled with lifestyle changes or medicine can lead to other medical conditions, including inflammation in the esophagus, narrowing of the esophagus, and respiratory problems. If you think your baby or child may have a problem with acid reflux or GERD, talk with your doctor.

Was this helpful?