Healthgrades Methodologies
Healthgrades measures hospital performance based on patient outcomes. Our methodologies adjust for each patient's risk factors, such as age, gender and medical condition. To ensure the accuracy and relevance of our data analysis, we annually review our ratings methodology and the process by which we evaluate clinical quality.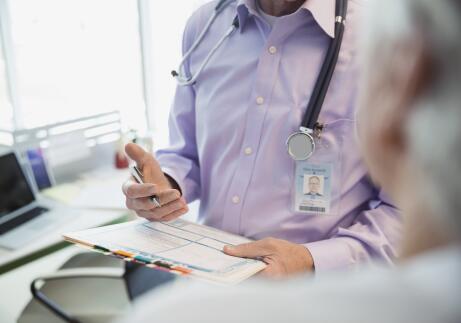 Healthgrades Data Sources
Healthgrades analyzes patient outcome data on more than 45 million Medicare medical claims records for the most recent three-year time period available for nearly 4,500 hospitals nationwide.

Other select data include: patient survey data from Centers for Medicare and Medicaid Services (CMS) and patient outcome data for all patients (all-payer data) from states that make their data available. See our Data Sources page for details.


We determine what conditions a patient has or procedures performed (for example: total knee replacement) to identify patient like groups using ICD-10 codes or in some cases DRGs. The model outcomes reflect clinical-based measures of patient disposition during and after care and include in-hospital complications, or in-hospital and 30-day post-admission mortality. A full list of ICD-10 codes can be found in the Healthgrades ICD-10 Mapping Tool.
We consider the current condition of the patient and how that could possibly affect the outcome of the condition/procedure.


Develop list of potential risk factors (comorbid conditions, etc.).
Use logistic regression to determine which of the potential risk factors statistically relate to the outcome as well as the strength of that relationship.

We determine the hospital's predicted outcome rate by summing the individual patient predicted values for each hospital.
Using a statistical test, we compare the actual outcome for each hospital with that same hospital's predicted outcome.
A star rating is then assigned based on whether the hospital performed statistically better than, the same as, or worse than the predicted outcome.
Healthgrades receives additional input concerning our methodologies and quality topics from: specialty clinical experts, clinical evidence and practice comments from consultants during our clinical summits, and our advisory board.
The Quality Advisory Board is a formal body who offers Healthgrades the ability to receive additional input for both methodology questions and overall quality topics.
We seek a balanced representation in terms of clinical specialty, domain experience, and diversity, as well as both client and non-client representation. There is no requirement to have a business relationship with Healthgrades to be a member, nor is membership an implicit endorsement of the company by the member.
Members are selected via nominations submitted by hospitals or other organizations, in addition to Healthgrades outreach. Any member of the Quality Advisory Board must have quality expertise to enable them to function broadly as a contributing member.
All members must have a minimum of five years of experience in their area(s) of expertise. Members are consultants or independent contractors and are not considered to be representatives of their affiliated hospitals.
Members provide their expert guidance and time to Healthgrades and are compensated via an honorarium. Members are given the option to donate the honorarium to a 503c organization of their designation.