How to Discuss ADPKD Progression With Your Patients
Was this helpful?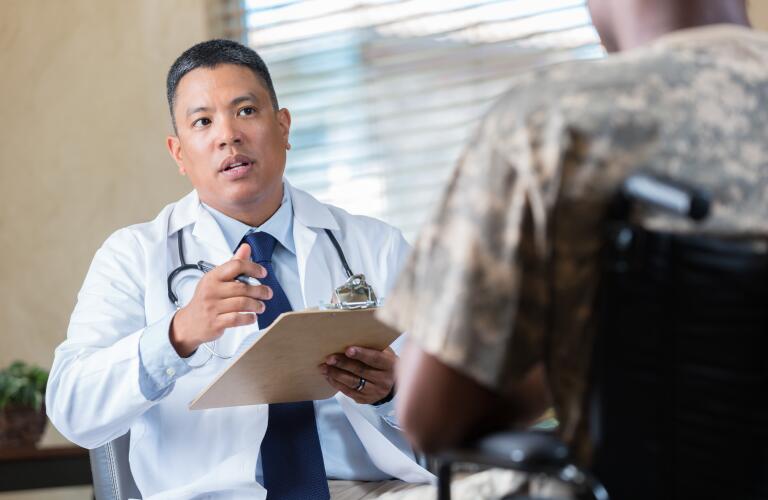 Autosomal dominant polycystic kidney disease (ADPKD) can vary in its severity, but it tends to progress over time. Most patients will experience a gradual loss of kidney function, and half of ADPKD patients over age 60 will develop end-stage renal disease.
Helping your patients understand ADPKD progression can empower them to take an active role in managing their condition. Consider incorporating the following elements into your patient education.
Certain risk factors have been associated with the progression of autosomal polycystic kidney disease, such as the PKD1 gene mutation, early-onset hypertension, and large kidneys. Tools have been developed to assess an individual's risk of progressing to renal failure. For example, Mayo Clinic has a calculator for ADPKD that can estimate a patient's rate of kidney growth using height-adjusted total kidney volume (htTKV) and age.
Though nothing can be determined with 100% accuracy, these models can help predict which patients may experience rapid progression and help determine when to initiate treatment. This may allow you to identify high-risk patients early, even while kidney function is still normal, and give your patients an idea of what they can expect.
Even if they are feeling well, make sure your patients are aware of the need for regular appointments to monitor their kidney function. Blood work to track estimated glomerular filtration rate (eGFR), imaging studies to measure kidney size and cysts, and physical examinations all play a role in assessing ADPKD progression.
Your patients should understand even though there isn't a cure for ADPKD, there are things they can do to slow its progression and keep their kidneys as healthy as possible.
Medication compliance is crucial. Patients who have been prescribed tolvaptan (Jynarque) or blood pressure medications should take them as directed to decrease cyst growth and preserve kidney function. Be sure to discuss other medications your patients may be taking to help avoid further kidney damage.
Patients should also be urged to make healthy changes in their day-to-day life, such as:
Losing weight if needed
Exercising regularly
Quitting smoking
Limiting alcohol intake
Eating a nutritious, low-salt diet
Living with a chronic illness requires a great deal of self-management. Talk to your patients about how to identify when their ADPKD may be getting worse and when to notify a doctor. Signs to watch for include:
Changes in urination
Swelling
Headaches
Weight loss
It can be scary for patients to know they have a disease that is likely to get worse over time and currently doesn't have a cure. Remind them of the advances that have been made for ADPKD and to stay hopeful as more disease-modifying therapies are being developed. Invite them to reach out with any concerns as you work together to keep them as healthy as possible for as long as possible.
Was this helpful?