Burnout and Happiness Among Psychiatrists: 7 Fast Facts
Was this helpful?
As the healthcare industry begins to look for its' new normal after the pandemic, the mental health of physicians continues to be a concern. Medscape surveyed more than 13,000 physicians across 29 specialties to assess physicians' levels of happiness in their personal and professional lives, as well as their attitudes about their careers and the medical profession.
Here are some key highlights from psychiatrists in the latest report.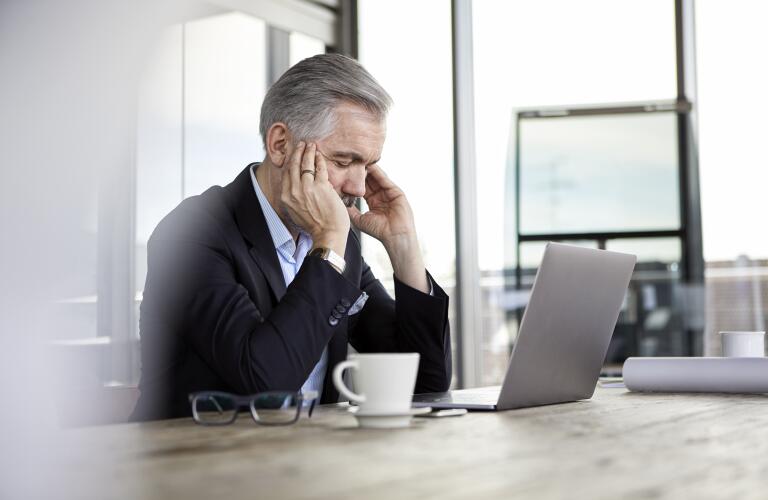 Prior to the pandemic, nearly eight out of 10 psychiatrists (79%) reported being "very happy' or "somewhat happy" outside of work. That number has dropped to roughly six out of ten (62%) psychiatrists who now report being happy. Psychiatrists are slightly happier as a group than physicians overall, 59% of whom state they are happy outside of work.
Less than four out of 10 (38%) psychiatrists report feeling burned out. This places them in the lower tier of all specialties surveyed. The most burned out specialties in this year's survey were Emergency Medicine (60%), Critical Care (56%) and Ob/Gyn (53%). The least burned out include Public Health and Preventive Medicine (26%), Dermatology (33%) and Pathology (35%).
Almost half (46%) of female psychiatrists report feeling burned out, compared to just 30% of male psychiatrists. This is consistent with the trend of burnout being reported by female physicians at higher rates than their male counterparts.
Many women doctors shouldered a larger burden of childcare during the pandemic, which has taken a toll. When asked about balancing parenthood and their medical careers, 36% of female psychiatrists report feeling conflicted or very conflicted, compared to just 22% of male psychiatrists.
For most psychiatrists, it is not their clinical work that drives burnout. The top factors cited by psychiatrists surveyed were too many bureaucratic tasks (69%), too many hours at work (33%), and lack of respect from employers, colleagues and staff (32%). (Respondents could select more than one answer.)
Given the opportunity to choose more than one response, the top three ways psychiatrists attempt to alleviate burnout include reducing work hours (33%), meditating or using other stress-reduction techniques (25%), and changing work settings (24%). Only 5% reported hiring additional clinical staff.
Nearly seven out of 10 (69%) of psychiatrists say burnout had a negative impact on their personal relationships, which is on par with physicians overall (68%). The good news is that eight in 10 psychiatrists say they have "good" or "very good" marriages, consistent with previous reports. Otolaryngologists and allergists top the list of specialties with happy marriages, with 91% of each reporting marital happiness.
When asked if they would take a salary reduction in favor of a better work-life balance, 53% of ophthalmologists said yes. This is on par with the 55% of physicians overall who indicate they are willing to trade compensation for more personal time.

Was this helpful?