7 Things to Know About the Psychiatrist Shortage
Was this helpful?
America is facing a worsening psychiatrist shortage, at a time when demand for mental health services is acute. The shortage of psychiatrists has been occurring for years, with psychiatrists unequally distributed across the country.
Now, increasing numbers are due for retirement, while medical schools can't turn out enough new psychiatrists due to residency restrictions. Learn more about why there is a psychiatrist shortage, including what steps could help correct this problem.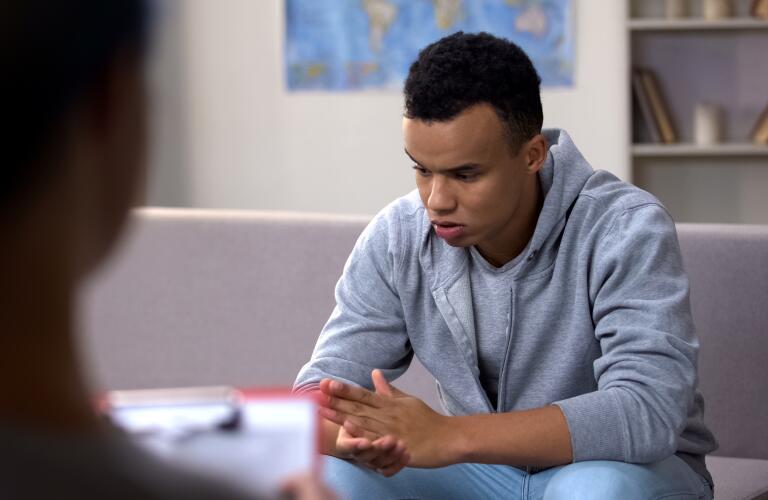 The U.S. Health Resources and Services Administration (HRSA) says the nation's supply of adult psychiatrists — currently about 40,000 nationwide — is estimated to fall 27% by 2030.
At the same time, demand for psychiatric services as of 2019 was up 6% (a number that may be an outdated undercount, given the pandemic's impact on mental health). This means the country could be short 18,000 to 21,000 psychiatrists in just eight years, HRSA projects.
HRSA says the problem does not extend to child and adolescent psychiatrists, projecting a 2030 surplus. But other organizations disagree, including the American Academy of Child and Adolescent Psychiatry, who warn that there already is a severe national shortage of psychiatrists serving this population.
More than 60% of active psychiatrists in the U.S. were 55 or older in 2015, according to the Association of American Medical Colleges — one of the highest proportions among all physician specialties. About 70% were 50 or older.
Given that it takes 10 years to fully train and license physicians, the American Psychiatric Association is calling for action now to remedy the problem, including "robust investments to address the nation's critical psychiatric workforce shortage."
Some psychiatrists also may be leaving due to burnout, which is experienced by 41% of physicians in the specialty, according to Medscape's 2021 physician burnout report. About 5% of the 600-plus psychiatrists who were surveyed in late August through early November 2020 said they were so severely burned out that they were contemplating leaving medicine.
The psychiatrist shortage is not just one of lack of numbers of psychiatrists, but also involves where they practice. In 2017, 55% of U.S. counties (not counting Alaska and Hawaii) had zero psychiatrists, while 77% of counties report a severe shortage, according to the Steinberg Institute.
The federal government has designated 5,833 mental health professional shortage areas across the U.S. About 122 million Americans — more than one-third of the U.S. population — live in these underserved areas.
Mental health problems, such as depression and teen suicide, have been on the upswing since before the COVID-19 pandemic. About one in five U.S. adults reported having some type of mental illness prior to the pandemic.
Since COVID-19 began, rates for some of these problems have increased, according to the Kaiser Family Foundation. About 4 in 10 U.S. adults have reported symptoms of anxiety or depressive disorder since the pandemic (up from one in 10 adults in 2019), the foundation says. About 22% of essential workers report having suicidal thoughts since the pandemic began.
At the same time, it's been difficult for some people who need it to find a psychiatrist. Insurance or other cost concerns play a role, as does lack of accessible psychiatric help.
In 1997, Congress limited how many physician residency programs could be paid for by Medicare (which had begun in 1965 as part of the Social Security Act). The cap has not changed since then, despite growth in the U.S. population and physician shortages due to retirement.
It costs a hospital $450,000 to $1 million or more to train a new doctor, so it has been difficult for hospitals to absorb such costs on their own. This has exacerbated the shortage of all types of physicians, including specialists like psychiatrists as well as primary care providers.
Congress is considering the bipartisan Physician Shortage Reduction Act of 2021 (S.834), introduced in March 2021, which would end the Medicare freeze on support for graduate medical education. This bill creates 15,000 new primary and specialty care residency training slots from 2023 through 2029 (which could include residencies awarded to psychiatry residents).
The bill also would prioritize more slots for hospitals in rural areas and in health professional shortage areas. It is supported by the American Psychiatric Association, among many other medical groups.
The University of Nebraska Medical Center has focused on recruiting future psychiatrists by offering a psychiatric teaching clinic to give students more hands-on experience under direct faculty supervision. The program also emphasized mentorship. As a result, the university has doubled the percentage of students choosing psychiatry.
The American Psychiatric Association also has emphasized alternatives to fill the gap, such as fostering more collaboration (including via telehealth) among psychiatrists and primary care doctors to care for patients with psychiatric conditions. Psychiatric collaborative care is increasingly being covered by insurance, with Illinois being the first in the nation in 2019 to pass legislation requiring such coverage.
Was this helpful?