3 Things to Know About Mark Cuban's Drug Company
Was this helpful?
With the rising cost of prescription drugs, Cost Plus Drug Company offers Americans a new way to find affordable medications.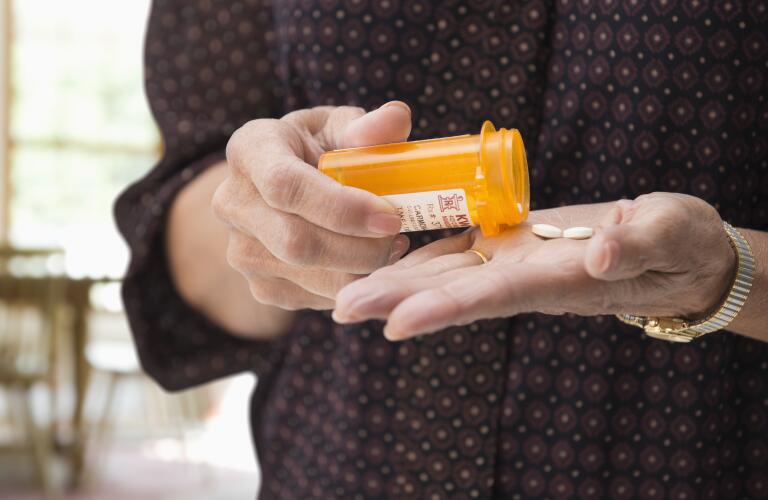 In a 2021 West Health and Gallup survey, seven percent of adults in the U.S. reported being unable to afford at least one prescription medication in the last three months. Extrapolating this to the larger population means an estimated 18 million adults have gone without a doctor-ordered drug due to its cost. Additionally, the same survey revealed 1 in 10 Americans have skipped doses of medicine in the last year to save money.
Mark Cuban, the well-known billionaire owner of the NBA's Dallas Mavericks and judge on TV show Shark Tank, is attempting to change that. He started the Mark Cuban Cost Plus Drug Company to make hundreds of medications affordable, and therefore accessible, to people across the country.
Here's what you need to know.
Pharmacy benefit managers (PBMs) are third-party companies that act between drug manufacturers, pharmacies, and health plans. As a result, they play a role in setting prescription drug prices. Cost Plus Drug Company bypasses this step and negotiates prices directly with the drug manufacturer, passing the savings onto the patient. The company is also building its own manufacturing facility in Dallas, hoping to discount generic medications even further.
As a direct-to-consumer online pharmacy, Cost Plus requires patients to pay out-of-pocket and doesn't accept insurance. However, their prices are often still lower than using health insurance through a standard pharmacy.
Mark Cuban's drug company aims to let patients know exactly how their medications are priced. Every drug follows the same formula: To cover business costs, a 15% markup is added to the wholesale price from the drug manufacturer. An additional $3.00 pharmacy fee and $5.00 shipping charge are also added to the patient's final price.
The savings are often substantial. For example, on the Cost Plus website, a 30-day supply of 400mg Imatinib which is projected to retail for $9,657.30 at other companies, can be purchased for $39.00.
When Cost Plus Drugs opened in January 2022, more than 100 frequently prescribed generic drugs were available. Since then, the number of medications offered has continued to grow. In an interview with PBS news, Mark Cuban revealed the company hopes to have more than 2,000 drugs by the end of 2022.
Currently, Cost Plus Drugs doesn't offer brand name prescriptions, though that may also change in the future. In the meantime, patients who don't have health insurance, are underinsured, or who have plans with high deductibles may benefit from exploring this service. Individuals who require brand name medications, who have low deductibles, or who meet their deductible early in the year may need to do some research to determine which method provides the lowest drug prices.
Was this helpful?