3 New Year's Resolutions for Your Practice
Was this helpful?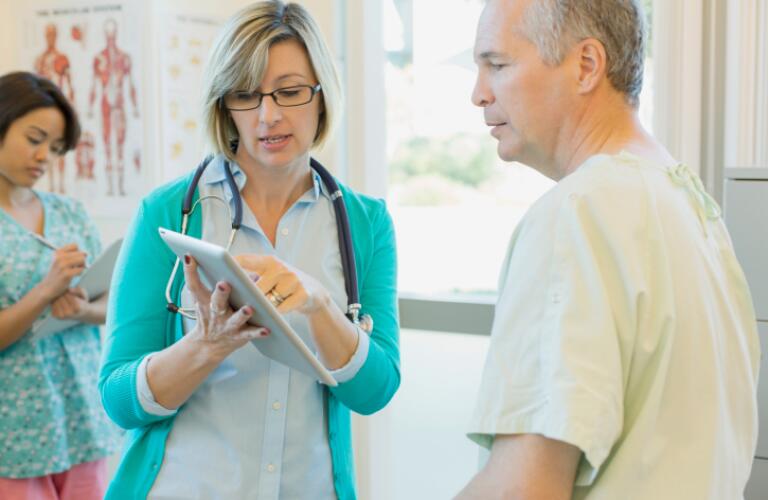 Like many Americans, you might start your January with a few New Year's resolutions in mind, whether you're looking to get healthier, travel more, learn a new skill, or change your life another way. But don't leave your medical practice off your list! Even if your practice is thriving, there's always room for improvement, and starting a fresh new year can be the perfect time to try something you've been considering for a while. Not quite sure where to start? Think about adding these ideas to your list of resolutions.
New year, new you, new technology! Telemedicine, also referred to as telehealth, can open up your practice to more patients, increase convenience for your existing patients, and help your practice stand out. Surveys show patients are big fans of telemedicine, and it's not just them; 76% of American hospitals use video and other technology to connect with patients and physicians, according to a study performed by the American Hospital Association. Plus, many private insurance companies, as well as Medicare, reimburse telehealth sessions, benefiting both provider and patient. The fact is, telemedicine is the future, and now's a great time to jump on the bandwagon. To get started, look into any potential telemedicine restrictions relevant to your state, as laws vary. Then, consider using a "turn-key" telemedicine service provided by a third-party company like AmWell, Teladoc, or MDlive; these systems ensure all the details are taken care of, including privacy requirements, reimbursement, and integration with your electronic health records (EHR) system. Once you're up and running, market your new offering to current and potential patients via email, posters, or post cards–and don't forget to update your practice website!
EHRs focus on the overall health of a patient, storing crucial information from medical history to test results, all hosted on a system that enables data to be shared between providers. Although EHRs have vastly improved how we communicate and understand a patient's needs, they do have their drawbacks (even beyond the time-consuming data entry required). An analysis by researchers at MedStar Health's National Center for Human Factors in Healthcare found usability issues and safety concerns in many EHRs, concluding that it's imperative for healthcare providers to take action to detect and correct problems. An easy first step? Improve your EHR experience (and your sanity) by taking some time to design custom templates, forms, and plug-ins to help increase efficiency. Although this may take a few hours to put together, you'll be grateful for these changes next time you need to quickly find crucial patient details.
A recent Mayo Clinic survey found 90% of doctors are worried about online reviews. This is understandable; one patient's experience doesn't necessarily represent your practice accurately, and there are many factors you as the physician can't control. The good news is there's a lot you can do to boost your relationship with patient reviews, and a new year can be a great time to get started. First, keep in mind that the more reviews you have, the better. An NRC Market Insights survey found 74.7% of patients want to see at least seven reviews before they'll trust their accuracy. And it's not just about good reviews: those polled explained that seeing only positive reviews can seem suspicious. If you are lacking a good number of reviews online, encourage your patients to rate you on sites like Healthgrades, Google, and Facebook so you're well-represented.
Second, be careful when it comes to responding to reviews. When you thank a patient or address a negative experience, you've got to keep HIPAA in mind. Be extra vigilant not to divulge anything that may be perceived as private health information. Even acknowledging that someone who wrote you a good review is your patient can be risky. Instead, thank that patient in person or in a written note. And when it comes to negative reviews, carefully craft a HIPAA-compliant response with several things in mind. Make sure your comment doesn't open up a debate or argument; stick to facts. Always aim to educate the public and never address the reviewer directly. Lastly, make sure to cover the specific concerns in the review. In most cases, it's appropriate to include your practice's phone number and encourage the patient to reach out so you can hear more about the experience and make suitable changes.
The start of a new year can be a period of reflection and motivation. Take advantage of the fresh beginning the new year brings and make your practice even better for your staff and your patients.
Was this helpful?