Healthgrades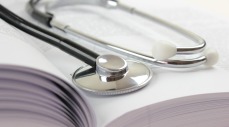 10 Steps to Pick the Right Doctor
Whether you need a primary care doctor or a specialist, these 10 steps will ensure you find the right doctor for you. View Slideshow
Dr. Khitin's Experience
Research training, expertise and qualifications
Care Philosophy
Founder and president of VEiN (Vascular and Endovascular Interventions of New York), Lev M. Khitin, M.D., F.A.C.S., is a renowned cardiovascular surgeon, board-certified in general and cardiothoracic surgery, Fellow of American College of Surgeons, member of American Society of Thoracic Surgeons, Fellow of American College of Phlebology and member of American College of Cardiology, as well as a member of numerous national and international societies. Dr. Khitin is an author and co-author of numerous scientific papers, book chapters and case reports. Dr. Lev Khitin also patented various inventions in his field.
Specialties
General Surgery, 2005
Thoracic Cardiovascular Surgery, 2007
Angioplasty With Stent Placement
Cardiovascular Imaging
Endovenous Laser Treatment
Varicose Vein Procedures
Varicose Vein Surgery
Vascular Procedures
Vascular Surgical Procedures
Vein Laser Ablation
Vein Treatment
Venous Closure
Venous Disease Treatment
Venous Doppler (Legs & Arms)
Aortic Aneurysm
Cardiovascular Disorders
Deep Vein Thrombosis (DVT)
Peripheral Nerve Disorders
Peripheral Vascular Disease (PAD, PVD)
Phlebitis and Thrombophlebitis
Ulcer
Varicose Veins
Vascular Anomaly
Vein Diseases
Vein Disorders
Venous Embolism and Thrombosis
Venous Insufficiency
Venous Reflux
Venous Thromboembolic Disease
Venous Thrombosis
Background Check for Dr. Khitin
No malpractice history found for New York.
No sanctions history found for the years that Healthgrades collects data.
No board actions found for the years that Healthgrades collects data.
Awards & Recognitions
Awards
Media & Publications
Surgical management of achalasia; J. Braveman, L. Khitin, D. Brams. Internist's Illustrated Guide to Gastrointestinal Surgery; E. Wu, K. Aziz. Humana Press, 2002
Hiatal hernia and paraesophageal hernia repair; L. Khitin, D. Brams. Internist's Illustrated Guide to Gastrointestinal Surgery; E. Wu, K. Aziz. Humana Press, 2002
Surgery for reflux esophagitis; L. Khitin, D. Brams. Internist's Illustrated Guide to Gastrointestinal Surgery; E. Wu, K. Aziz. Humana Press, 2002
Gastric Cancer: important factors for general surgeon; K. Barwick, L. Khitin, K. Kirkwood. Surgical Oncology Clinics of North America, W. B. Saunders, Philadelphia, 1996, 6 (3): 495-514
4HEALTH Magazine
Medical Office Magazine, multiple
[Photocolorimetric method for evaluation dynamics of blood filling in the frog web]; L. Khitin, L. Zelichenko, G. Poriadin. Pathologic Physiology and Experimental Therapy, 1994 Jul-Sep (3): 55-7
[Effect of Mildronate on secretory activity of the rat mesentery mast cells]; G. Poriadin, L. Zelichenko, L. Khitin. Allergology and Immunology, 1992 Febr: 102-5
Luminal trypsin may regulate enterocytes through proteinase-activated receptor-2; W. Kong, K. McConalogue, L. Khitin, M. Hollenberg, D. Payan, S. Bohm, N. Bunnett. Proceedings of Natural Academy of Sciences, USA, 1997 Aug, 94: 8884-9
[Quantitative evaluation of mast cells degranulation]; G. Poriadin, L. Zelichenko, L. Khitin. Immunology, 1991 March: 59-61
Identification of potential tyrosine-containing endocytic motifs in the carboxyl-tail and seven transmembrane domain of the neurokinin 1 receptor; S. Bohm, L. Khitin, S. Smeekens, E. Grady, D. Payan, N. Bunnett. Journal of Biological Chemistry, 1997 Jan, 272: 2363-72
Systemic temperature and paralysis after thoracoabdominal and descending aortic operations; L. Svensson, L. Khitin, E. Nadolny, W. Kimmel. Archives of Surgery, 2003 Feb; 138(2): 175-9
Prevention of thrombosis and embolism in children with mechanical valve prostheses: warfarin vs. antiplatelet agents; L. Khitin, R. Sade, S. Bradley, F.A. Crawford Jr., C. Widener. The Journal of Heart Valve Disease, 2006 May; 15(3): 394-9, 2006
[Method of in vivo study of microcirculation in rat mesentery]; L. Khitin, L. Zelichenko, G. Poriadin. Pathologic Physiology and Experimental Therapy, 1993 Jul-Dec, (4): 62
Aortic cross-sectional area to height ratio timing of aortic surgery in asymptomatic patients with Marfan syndrome; L. Svensson, L. Khitin. The Journal of Thoracic and Cardiovascular Surgery, 2002 Feb; 123(2): 360-1
Mechanism of desensitization and resensitization of proteinase-activated receptor-2; S. Bohm, L. Khitin, E. Grady, G. Aponte, D. Payan, N. Bunnett. Journal of Biological Chemistry, 1996 Sep, 271 (36): 22003-16
Hypophosphatemia and global neurological deficit after cardiopulmonary bypass; L. Khitin, K. Kim, J.S. Ikonomidis, M. Stroud, A.J. Crumbley, F.A. Crawford Jr. Journal of Cardiothoracic and Vascular Anesthesia (in print)
Ethical process in human research published in thoracic surgery journals; M. Block, L. Khitin, R. Sade. Annals of Thoracic Surgery, 2006; 82: 6-12, 2006
Mast cell tryptase regulates colonic myocytes through proteinase-activated receptor-2; C. Corvera, O. Dery, K. McConalogue, L. Khitin, S. Bohm, W. Kong, W. Raymond, G. Caughey, N. Bunnett. Journal of Clinical Investigation, 1997 Sept, 100 (6): 1383-93
[Restitution of population of mesenteric mast cells in rat intestine]; L. Khitin, L. Zelichenko, G. Poriadin. Bulletin of Experimental Biology and Medicine, 1993 Dec, 116 (12): 558-91
Channel 1 - ORT
Languages Spoken by Dr. Khitin & Staff