Healthgrades and Talkspace want you to add mental health to your summer checklist.
Now's the time to improve your mental health through telehealth. That's why we're teaming up with Talkspace to offer exclusive discounts towards online therapy and to provide resources on achieving a healthy mindset. And to help motivate you, we're giving away cash!
BONUS: Everyone who enters receives $120 credit towards Talkspace counseling services. Enter now for your chance to win.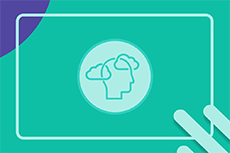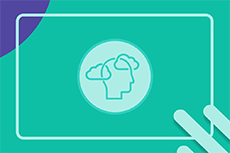 1 of 4 Weekly $250 Rest and Relaxation Packages, PLUS One Month of Talkspace
Our Grand Prize: a $1,000 Rest and Relaxation Package, PLUS One Month of Talkspace
Ready to win?
2 ways to enter:

Complete the sweepstakes entry form above for one entry.

Return daily to answer wellness questions
Enter daily to maximize your chances of winning!
PLUS, everyone receives a $120 credit towards Talkspace counseling services.
---
Check out some of these valuable resources to help you achieve a healthy mind.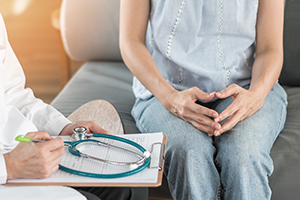 Talking With Your Doctor About Stress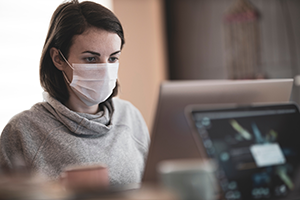 8 Tips for Better Mental Health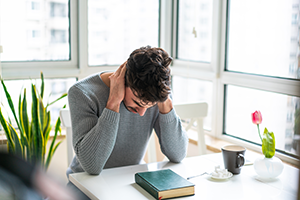 7 Health Effects of Loneliness
Frequently Asked Questions
---
What is this contest?
During the month of August, enter daily for a chance to win one of several cash prizes towards your mental health. There will be four (4) weekly prizes awarded and a single grand prize awarded at the end.
What are the prizes?
We're giving away one (1) $1,000 cash prize (which can be used for mental health) along with a month worth of Talkspace counseling services (worth approximately $396). Four (4) weekly $250 cash prize (which can be used for mental health) along with a month worth of Talkspace counseling services (worth approximately $396). Participants are only eligible for a chance to win one (1) weekly prize. Previous weekly prize winners will only be eligible for the grand prize drawing and not subsequent weekly drawings.
How do I enter?
You may enter the sweepstakes by; completing the sweepstakes entry form and returning daily for additional entries.
How do I use the Talkspace discount code?
Visit Talkspace.com and create an account (or log in if you already have an account). Follow the prompts and choose a therapy plan that fits your schedule. Insert the discount code HEALTHGRADES in the promo section for $120 off.
The entry form has reset itself and is asking me to enter again before I can take advantage of the daily bonus entries. What should I do?
If you have reset your cookies or are using a different web browser, you may need to fill the entry form out again. Also forms are reset weekly for our weekly prizes. Each week you will have to re-submit the form to answer the new questions for additional entires and to receive credit for daily bonus entires. All entries will be combined at the end of the sweepstakes.
What are the rules?
The official rules are available below.
Do I have to have a Healthgrades account to enter?
No, but you will be automatically registered for our Healthy Living newsletter. You can opt-out at any time.
How will I know if I won?
Weekly winners will be randomly selected and notified within 20 days of selection by email. The grand prize winner will be randomly selected and notified within 20 days of selection by email. The winners will be contacted by September 20th, 2020.
Can I request a list of the winners?
Absolutely. Just send a self-addressed stamped envelope to: "Focus on Wellness Sweepstakes' List", Attn: Marketing Team, 1801 California Street, Suite 800, Denver, CO 80202 by September 30th, 2020.
---
Focus on Wellness: Healthy Mind Sweepstakes | OFFICIAL RULES
NO PURCHASE NECESSARY TO PLAY OR WIN. Void where prohibited by law.
1. Promotion Period: This Sweepstakes begins at 8:00:00 a.m. MT on the third day of August, 2020 and ends at 11:59:59 p.m. MT on the thirty first day of August, 2020 ("Sweepstakes Period").
2. How to Enter: You may enter the Sweepstakes by completing an entry form through the Healthgrades website (submitters of valid entries referred to as "Entrants") or mobile site. After completing and submitting your entry you will then receive one (1) Entry into the Sweepstakes ("Entry"). You can receive up to twenty (20) entries. BONUS ENTRY: You may submit (1) bonus entry per day through the Healthgrades sweepstakes website. Any attempted form of entry other than as described herein is void. Proof of submitting an entry will not be deemed by Sponsor as proof of receipt of Entry. Any attempted form of entry other than as described herein is void. Proof of submitting an entry will not be deemed by Sponsor as proof of receipt of Entry. Any attempt by an Entrant to obtain more than the stated number of surveys by using multiple/different email addresses, identities, registrations, logins or any other methods, including, but not limited to, commercial contest/sweepstakes subscription notification and/or entering services, will void entrant's entry and entrant may be disqualified. Final eligibility for the award of any prize is subject to eligibility verification, as set forth below. The website may not be accessible from all mobile phones, handheld devices and/or tablets. If an Entrant experiences any issues entering, he/she should access the website from a desktop or laptop computer. All survey responses are subject to Sponsor's User Agreement and Privacy Policy and are the exclusive property of Healthgrades, and none will be acknowledged or returned. Healthgrades is not responsible for lost, late, incomplete, or invalid surveys, which will be disqualified.
3. Prizes/Odds of Winning: Five (5) prizes will be awarded in this Sweepstakes consisting of the following: One (1) grand prize of $1,000 cash and one (1) month free subscription to Talkspace. Four (4) first prizes of a $250 Visa® Gift Card and one (1) month free subscription to Talkspace. All entrants will receive $120 Off Talkspace discount code. Approximate Retail Value ("ARV") of each prize is: $1,000 and $250.00 respectively. Actual prize to be awarded will be at Sponsor's sole discretion. The total ARV of all prizes is: $2,000. Odds of winning a prize depend on the total number of eligible Entries received during the Sweepstakes Period. Limit one (1) first prize per person/family/household. Prizes are not transferable. Healthgrades does not warrant Talkspace products or services. Entrants who use the Talkspace platform must agree to Talkspace's terms and conditions (https://www.talkspace.com/public/terms) and privacy policy (https://www.talkspace.com/public/privacy-policy).
4. Drawing: There will only be five (5) winners of the Sweepstakes Prizes ("Winner(s)").
The four (4) weekly first prize winners will be selected randomly using the following entry submission dates;
The Grand Prize Winner will be selected randomly at the conclusion of the sweepstakes.
All winners will be selected randomly in a drawing of all eligible Entrants by the Sweepstakes administrator located in Denver, CO on or about twenty business days following the Sweepstakes Period ("Drawing Date"). The Winners will be notified by electronic mail that they have been selected as a Winner and given instructions regarding how to claim the Sweepstakes Prize.
Each Winner will have twenty (20) business days from the date of notification of his or her selection as the Winner to accept the Sweepstakes Prize. If the selected Winner(s) cannot be contacted, are ineligible, fail to claim the Sweepstakes Prize, or fail timely to return any completed documentation, if required, the selected Winner's Sweepstakes Prize may be forfeited. If any Sweepstakes Prize is unclaimed or forfeited, it will not be awarded to other Entrants. ALL FEDERAL, STATE, AND LOCAL TAXES ASSOCIATED WITH THE SWEEPSTAKES PRIZES, AND ANY EXPENSES ASSOCIATED WITH REDEEMING THE SWEEPSTAKES PRIZES, ARE THE SOLE RESPONSIBILITY OF THE WINNER. Winners are responsible for all related income taxes and sponsor may withhold taxes as required by law. Each Winner releases, indemnifies, and holds harmless the Sponsor and all its related individuals and entities, including its agents and independent contractors, from and against any and all liability, claims, or actions of any kind sustained in connection with participation in the Sweepstakes and/or the receipt, ownership, or use of the Sweepstakes Prize. Each Winner may be required to sign and return an affidavit of eligibility. Each Winner consents to the use of his/her name, photograph, and/or likeness for advertising and publicity purposes without additional compensation, unless prohibited by law.
5. Eligibility: The Focus On Wellness: Healthy Mind Sweepstakes (The "Sweepstakes") is only open to permanent legal residents of the fifty (50) states of the United States ("U.S.") and the District of Columbia ("D.C.") who are currently physically located and residing therein (excluding Guam, Puerto Rico and all other U.S. and foreign territories and possessions) and who are eighteen (18) years of age or older as of the date of Entry. Entrants must have a registered account on
http://www.healthgrades.com
to enter. Employees of Healthgrades Operating Company, Inc., their advertising or promotion agencies, those involved in the production, development, implementation or handling of the Sweepstakes, any agents acting for, or on behalf of the above entities, their respective parent companies, officers, directors, subsidiaries, franchisees, affiliates, licensees, service providers, prize suppliers, any other person or entity associated with the Sweepstakes (collectively "Sponsor") and/or members of their immediate families (spouses, children, siblings, parents) and/or persons living in the same household as such persons, whether or not related, are ineligible to enter the Sweepstakes. By submitting an Entry (defined in section 3), Entrant agrees and acknowledges that he/she has read, accepts and is bound by these Official Rules, the Sponsor's
User Agreement
and Sponsor's
Privacy Policy
that are in effect at the time that Entrant submits the Entry (defined in section 3) pursuant to the terms thereof.
6. Sponsor: Healthgrades Operating Company, Inc. is the sole sponsor of the Sweepstakes, and may be contacted at 1801 California Street, Suite 800, Denver, Colorado 80202, 303-716-0041.
7. Disclaimers: Sponsor is not responsible or liable for Entries that are entered by other than human means (such as by an automated computer program or any non-human mechanism, entity, or device), in excess of the stated limit, or for Entries that are illegible, late, tampered with, forged, incomplete, misdirected, deleted, damaged, lost, misplaced, stolen, destroyed, or otherwise not in compliance with these Official Rules and such Entries will be disqualified. By entering the Sweepstakes, Entrants agree and acknowledge that the Sponsor shall have no responsibility or liability (including, but not limited to, liability for any property loss, damage, personal injury or death) in connection with: participation in this Sweepstakes; human error; acceptance/possession, use/misuse, and/or defects of the prizes awarded herein; typographical errors in Sweepstakes promotional material; any technical malfunctions of the telephone network, computer online system, computer dating mechanism, computer equipment, software, or internet service provider utilized by Sweepstakes; interruption or inability to access the Sweepstakes, the Website, or any online service via the internet due to hardware or software compatibility problems; any damage to Entrant's (or any third person's) computer and/or its contents related to or resulting from any part of this Sweepstakes; and/or cancellations and/or delays, or other company or any other persons providing any components of the prizes for a Winner due to reasons beyond Sponsor's control even if caused by the negligence of one of the Sponsor. Entrants further agree to indemnify and hold harmless the Sponsor from any and all liability resulting or arising from the Sweepstakes, and hereby acknowledge that said Sponsor have neither made nor are in any manner responsible or liable for any warranty, representation or guarantee, express or implied, in fact or in law, relative to any prize, including express warranties provided exclusively by a prize supplier that are sent along with the prizes. Sponsor shall not be liable for any injury, damage, loss, expense, accident, delay, inconvenience or irregularity that may be caused or contributed (1) by any wrongful, negligent or unauthorized act or omission on the part of the prize supplier or any of its agents, servants, employees or independent contractors, (2) by any wrongful, negligent or unauthorized act or omission on the part of any other person or entity not an employee of Sponsor, or (3) by any other cause, condition or event whatsoever beyond the reasonable control of Sponsor or its parents, subsidiaries and affiliated companies. The failure of Sponsor to comply with any provision of these Official Rules due to an act of God, hurricane, war, fire, riot, earthquake, terrorism, act of public enemies, actions of governmental authorities outside of the control of Sponsor (excepting compliance with applicable codes and regulations) or other force majeure event will not be considered a breach of these Official Rules.
8. Additional Conditions: This Sweepstakes is subject to these Official Rules and all federal, state, and local laws and regulations (collectively "Rules and Laws"). By entering the Sweepstakes and accepting a prize, Entrants agree and acknowledge to be bound by the these Rules and Laws, as well as the decisions of the Sweepstakes administrator which are final and binding in all respects; to waive any rights to claim ambiguity with these Rules and Laws and the Official Rules; to indemnify and hold harmless the Sponsor from any and all liability resulting or arising from use of any submitted Entry; and to release all rights to bring any claim, action or proceeding against the Sponsor. Once submitted, Entries become the sole property of the Sponsor and will not be returned. Thus, except where prohibited by law: (1) Entry and/or Winner's acceptance of a prize constitutes permission for the Sponsor to use each Winner's name, address (city and state), photo, likeness, biographical information, statement and voice for advertising/publicity purposes worldwide and in all forms of media (including posting on Website), in perpetuity, without further notice to or compensation in connection with said Sweepstakes or the prize awarded, and (2) Sponsor has the right to modify, edit, adapt, electronically alter, use, assign and/or dispose of such Entries however it sees fit and for any purpose without any notice or compensation to Entrant or any third parties. Any personal information supplied by Entrants to Sponsor or its affiliates will be subject to Sponsor's privacy policy, located at
http://www.healthgrades.com/content/privacy-policy
. Sponsor reserves the right, in its sole discretion, to disqualify any individual found to be tampering with the entry process or the operation of the Sweepstakes; to be acting in violation of the Official Rules, or to be acting in an unsportsmanlike or disruptive manner, or with the intent to annoy, abuse, threaten or harass any other person. Any person attempting to defraud or tamper with this Sweepstakes will be prosecuted and is not eligible for a prize. If, for any reason, the Sweepstakes is not capable of running as originally planned, Sponsor in its discretion, reserves the right to cancel, suspend or modify the Sweepstakes or any portion(s) thereof and to conduct the drawing and award the prizes from among all salvageable eligible Entries received prior to and/or after (as appropriate) the action taken by the Sponsor, or award the prizes in a manner that is fair and equitable. In case of a dispute over the identity of an Entrant who submitted a winning Entry, the authorized account holder of the email address associated with that Entry will be deemed the Entrant. The "authorized account holder" is deemed the natural person who is assigned to an email address by an internet access provider, service provider or other online organization that is responsible for assigning email addresses for the domain associated with the submitted email address. Said owner must comply with these Official Rules, be the person who completed the act of entering, and, in Sponsor's sole discretion, may be required to provide proof of ownership of the email account.
9. GOVERNING LAW, JURISDICTION, ARBITRATION: Any controversy or claim arising out of or relating to (i) the Sweepstakes, (ii) the awarding or redemption of any prize and/or (iii) the determination of the scope or applicability of these Official Rules or their enforcement or interpretation shall be governed by and construed in accordance with the substantive laws of the state of Colorado without giving effect to any choice of law or conflict of law rules or provisions that would cause the application of any other state's laws. Any controversy or claim arising out of or relating to this agreement, its enforcement, arbitrability or interpretation shall be submitted to final and binding arbitration, to be held in Denver County, Colorado, before a single arbitrator. The arbitrator shall be selected by mutual agreement of Sponsor and the Entrant or Entrants bringing forth the controversy or claim (collectively, the "Parties") or, if the Parties cannot agree, then by striking from a list of arbitrators supplied by the American Arbitration Association or JAMS/Endispute. The arbitration shall be a confidential proceeding, closed to the general public. The arbitrator shall issue a written opinion stating the essential findings and conclusions upon which the arbitrator's award is based. The Parties will share equally in payment of the arbitrator's fees and arbitration expenses and any other costs unique to the arbitration hearing (recognizing that each side bears its own deposition, witness, expert and attorneys' fees and other expenses to the same extent as if the matter were being heard in court). Entrant(s) agrees that his/her claim will be resolved individually, exclusively by arbitration, without resort to any form of class action. Entrant(s) further agrees that any claim/judgment/award in such arbitration shall be limited to actual out-of-pocket costs incurred, including costs associated with participating in the Sweepstakes but in no event attorneys' fees; and, under no circumstances, will an Entrant(s) be entitled to awards for, and Entrant(s) hereby waives all rights to claim, punitive, incidental and consequential damages and any other damages, other than for actual out-of-pocket expenses, and any and all rights to have damages multiplied or increased. Should any term of this section be deemed void, unenforceable or contrary to law, such term shall, but only to the extent necessary to bring this section within the requirements of law, be deemed to be severed from the other terms of these Official Rules, and the remainder of these Official Rules shall be given effect as if it had not included the severed term herein. THE PARTIES HEREBY WAIVE THEIR RIGHT TO JURY TRIAL WITH RESPECT TO ALL CLAIMS AND ISSUES ARISING OUT OF OR RELATING TO THIS AGREEMENT WHETHER SOUNDING IN CONTRACT OR TORT, AND INCLUDING ANY CLAIM FOR FRAUDULENT INDUCEMENT THEREOF.
10. Names of Winners/Official Rules: To receive the Winners' list or an additional copy of these Official Rules, send a self-addressed stamped envelope to: Focus on Wellness : Healthy Mind Sweepstakes "Winners' List" or "Rules" (specify which), Attn: Consumer Marketing Team, 1801 California Street, Suite 800, Denver, CO 80202. All requests must be received by September 30, 2020. The Official Rules will be available on the Website during the entire Sweepstakes. Name of Winners may also be posted on the Website.
What Next?
Can Healthgrades help you in any of the these areas?