Allergy and Congestion Relief - Pictures Loratadine, Pseudoephedrine
ALLERGY AND CONGESTION RELIEF (loratadine, pseudoephedrine tablet, extended release) can come in different packaging based on the dosage and strength of the medication. Below are pictures of Allergy and Congestion Relief packaging to help you recognize it.
Compare to Claritin-D® 12 Hour active ingredients
Non-Drowsy*
Allergy & Congestion Relief
Pseudoephedrine Sulfate 120 mg /Nasal Decongestant
Loratadine 5 mg/Antihistamine
Extended Release Tablets
12 hour
Relief of:
Nasal and Sinus Congestion Due to Colds or Allergies
Sneezing
Runny Nose
Itchy, Watery Eyes
Itchy Throat or Nose Due to Allergies
Indoor & Outdoor Allergies
Original Prescription Strength
30 Extended Release Tablets
Actual Size
*When taken as directed.
See Drug Facts Panel.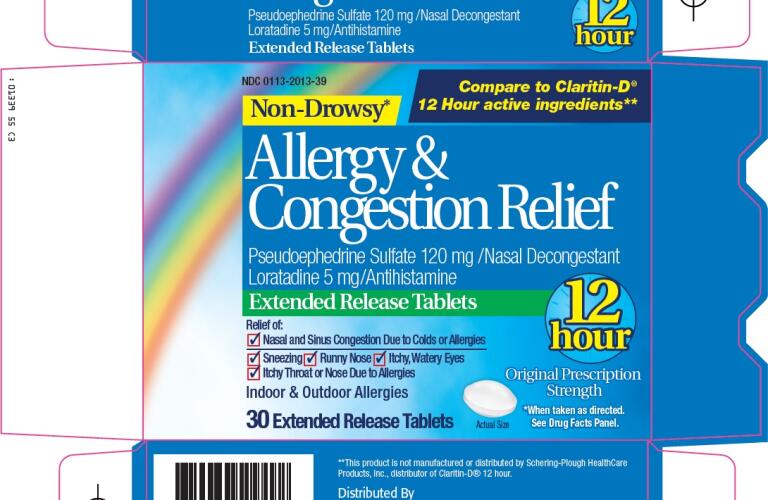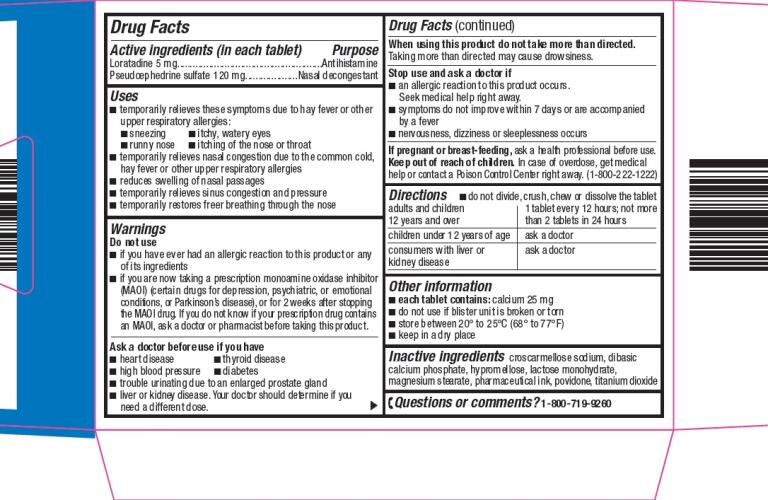 This drug label information is as submitted to the Food and Drug Administration (FDA) and is intended for informational purposes only. If you think you may have a medical emergency, immediately call your doctor or dial 911. You are encouraged to report negative side effects of prescription drugs to the FDA. Visit the FDA MedWatch website or call 1-800-FDA-1088.
Search Drugs and Medication
Or Browse by Name