Acyclovir - Pictures SUSPENSION
ACYCLOVIR (suspension) can come in different packaging based on the dosage and strength of the medication. Below are pictures of Acyclovir packaging to help you recognize it.
NDC 40085-842-96
Acyclovir
Suspension
1 pint (473 mL)
Each 5 mL (1 teaspoonful) contains acyclovir 200 mg and (added as preservatives) methylparaben 0.1% and propylparaben 0.02%.
SHAKE WELL BEFORE USING.
See prescribing information fr dosage information.
Store at 15° to 25°C (59° to 77°F).
Dispense in tight container as defined in the USP.
Rx only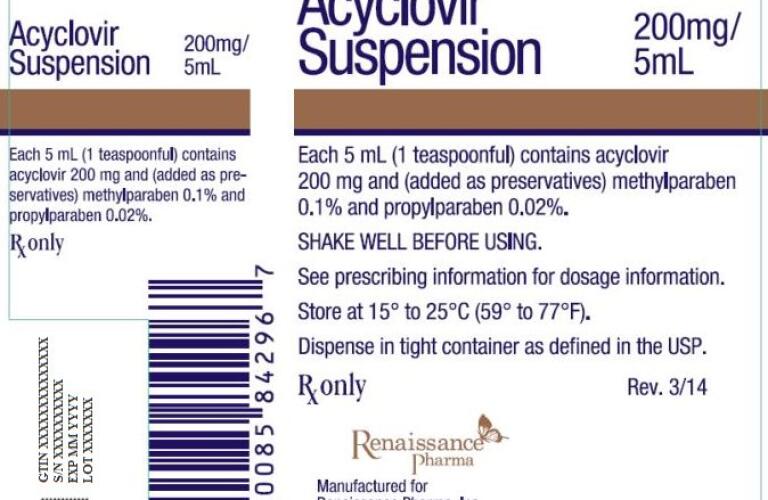 This drug label information is as submitted to the Food and Drug Administration (FDA) and is intended for informational purposes only. If you think you may have a medical emergency, immediately call your doctor or dial 911. You are encouraged to report negative side effects of prescription drugs to the FDA. Visit the FDA MedWatch website or call 1-800-FDA-1088.
Search Drugs and Medication
Or Browse by Name