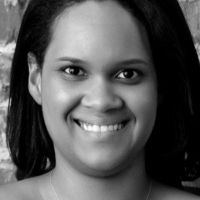 Williesha C. Morris
Williesha Morris has been a freelance journalist focusing on tech, health, and accessibility for more than a decade and is also a communications manager for a nonprofit. Currently based in Alabama, Williesha is a graduate of the University of South Carolina's Journalism and Mass Communications program. She's also an award-winning blogger. Her blog, My Freelance Life, was named one of the top sites for writers in 2016. Her work has appeared in WIRED, Country Living, Digital Trends, and TechCrunch among many other publications. In 2017, she was given the Service Hero Award by Alabama Young Professionals for her work in promoting Loving Day.
When she's not writing, journaling, or searching for the next big idea, she's watching true crime documentaries, playing video games, or waxing nostalgic for the first few phases of the Marvel Cinematic Universe. Williesha also works with an advocacy group focusing on Alabamians in rural areas and small towns.
Reach out to her at MyFreelanceLife.com.