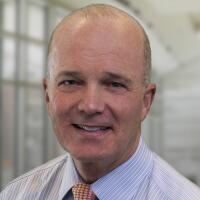 William C. Lloyd III, MD, FACS
Medical Reviewer
EDUCATION:
BS: United States Military Academy (Engineering, Superintendent's List)

MD: F. Edward Hebert School of Medicine, Uniformed Services University of the Health Sciences
CERTIFICATIONS:
National Board of Medical Examiners
American Board of Ophthalmology
American Board of Pathology
As an experienced clinician, scientist, and award-winning medical educator, William C. Lloyd III, MD, FACS has authored or co-authored over 50 original manuscripts, textbooks, and research abstracts. He is a reviewer for several leading medical journals and is a six-time recipient of the AMA Physician's Recognition Award.

Dr. Lloyd has held senior faculty positions at the University of Texas Health Science Center (San Antonio) and the University of California Davis (Sacramento). He has held leadership positions in various national and international professional organizations.

Dr. Lloyd's career is focused on health education, medical communications, and online health content production. He has shared his knowledge as a medical broadcaster (CNN, HLN, NBC, SiriusXM) and as an online contributor to WebMD, iVillage, Healthology, and The Doctor's Channel. A medical reviewer for Healthgrades since 2013, Dr. Lloyd ensures the accuracy and timeliness of patient-centered online content.