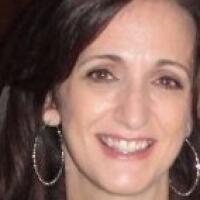 Susan Fishman
Contributor
Susan Fishman is a veteran freelance writer with more than 25 years of experience in consumer and patient education. Her focus has been primarily health and wellness, with a knack for turning complex medical jargon into something the average reader can understand.
Susan's work has been featured in The Washington Post and The Huffington Post, and on numerous other national health, wellness and parenting sites, where she helps individuals and families focus on living and being well. She is also currently pursuing her master's degree in clinical rehabilitation counseling at Georgia State University, adding mental health and wellness to her area of expertise.
You can follow Susan's work at http://www.writingbyfishman.com/ or https://twitter.com/@fishmanwriting on Twitter.