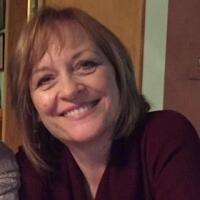 Lorna Collier
Contributor
Lorna Collier has been reporting on health topics—especially mental health and women's health—as well as technology and education for more than 25 years. Her work has appeared in the AARP Bulletin, Chicago Tribune, U.S. News, CNN.com, Discover.com, Chicago Health, PBS Next Avenue, the American Psychological Association's Monitor on Psychology, and many others.
She's a member of the American Society of Journalists and Authors and the Association of Health Care Journalists. While she enjoys writing about health, she also has written about a wide range of other topics, including a memoir about the life of an East German girl's life during and after World War II, "Tilli's Story: My Thoughts Are Free," which has been translated into German, Polish and Dutch.
More about Lorna and samples of her work are available at http://www.lornacollier.com/.