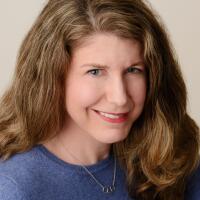 Jennifer Larson
Contributor
Jennifer Larson has more than 15 years of professional writing experience with a specialization in healthcare. She has a master's degree in journalism from the University of Maryland and memberships in the Association of Health Care Journalists, the Society of Professional Journalists, and the Education Writers Association.
Her work has been published in magazines such as Diabetic Living, Parade, Spry, and American Profile and websites such as NurseZone, My Southern Health, and Daily Parent. Jennifer spent three years working for Gannett Company, Inc. where her reporting was published in The Desert Sun newspaper in Palm Springs, Calif., as well as other numerous newspapers around the country.
Reach her at https://jenniferlarsonwrites.wordpress.com/.