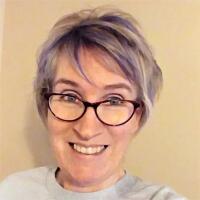 Elizabeth Hanes, RN
Contributor
Elizabeth Hanes, RN, not only is a nurse but has played one on TV. As "the nurse who knows content," she works with national and regional healthcare systems, brands, agencies and publishers to produce all types of consumer-facing content. Formerly a perioperative and cosmetic surgery nurse, Elizabeth today uses her wealth of nursing knowledge to inform her writing on a wide variety of medical, health and wellness topics.
Elizabeth's areas of expertise include:
B2B and B2C health, wellness and medical scriptwriting for animation voiceover or video production

Hospital website copy

Brand journalism and sponsored stories

Custom health and medical information for patients

Blog posts, either ghostwritten or bylined

Over the course of a 20-year freelance writing career, Elizabeth has worked with dozens of major brands and organizations, including:
Healthgrades

Modern Healthcare Custom Media

Dignity Health

Adventist Health

Anthem

Cardinal Health

A recognized expert on healthcare content marketing, Elizabeth spoke at Content Marketing World in 2016. She also has appeared on "Medical Writers Speak," the popular podcast produced by Emma Nichols.

Elizabeth holds two degrees: BSN and Bachelor of Arts in Creative Writing, both from University of New Mexico. She belongs to the American Society for Journalists and Authors.

Find Elizabeth Hanes online at: elizabethhanes.com

LinkedIn: http://www.linkedin.com/in/elizabethhanes

Twitter: @EHanesWriter