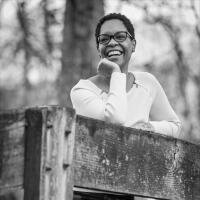 Brianna Graham, MPH
Brianna Graham, MPH is a dedicated and multifaceted public health and education expert. She has extensive education and experience simplifying health concepts for both children and adults. She's especially interested in healthcare disparities, health equity, reproductive health, and maternal health outcomes. This is her passion and life's work.
Mixed Media, LLC is Brianna's business through which she provides communications consulting services. She has written for Johnson & Johnson, HealthCentral, Verywell Mind, and ThedaCare among many others. Her education includes a Master of Public Health from The University of South Florida and a Bachelor of Science in Health Administration from George Mason University.
Check out Brianna's other work on her website or send her a message to learn more about her business!