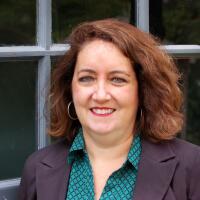 Nickey Scarborough
Vice President, Editorial
Nickey Scarborough leads the team responsible for serving Healthgrades users by creating content that best supports choosing the right doctor and the right care. From appointment guides and health tools to physician insights and health features, Nickey oversees content development for Healthgrades.com, our publisher partners as well as health system clients.
Nickey is a veteran in the health industry, with nearly 20 years' experience in digital health. Prior to Healthgrades, she worked at WebMD in a variety of capacities, including programming content across the website and packaging content for advertisers. Before her entry into digital health, Scarborough worked with several major insurers on their Medicare Advantage offerings, and began her career as a consultant in the health vertical with Deloitte and Touche.
Scarborough has a master's degree in Health Administration from Xavier University, but remains an avid fan of her undergraduate alma mater University of Texas at Austin.