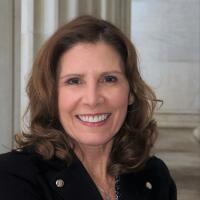 Carol Dawson Fehringer
Managing Editor
Carol Dawson Fehringer is managing editor for Healthgrades with more than 20 years' experience in writing, editing and content design across a variety of disciplines including digital media, technical marketing, and business communications.
As managing editor, Carol establishes editorial guidelines, ensures medical accuracy, designs content formats, and edits on a broad range of health topics. Carol has a master's in technical communication with a focus on information design and persuasive writing from the University of Colorado. Her passion for health content focuses on presenting medically relevant information in a way that is both accessible and empowering for audiences to improve their own health and well-being.
Prior to joining Healthgrades, Carol held roles editing NASA proposals for Lockheed Martin, preparing water engineering plans for Boyle Engineering, developing technical marketing in biological monitoring services, and designing key metric displays and reports for an internet ad-serving system. Carol also served as director of business communications at National Demographics & Lifestyles.