Healthgrades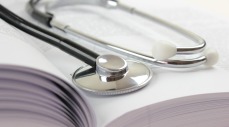 10 Steps to Pick the Right Doctor
Whether you need a primary care doctor or a specialist, these 10 steps will ensure you find the right doctor for you. View Slideshow
Sanford Chesler's Background
Research training, expertise and qualifications
Care Philosophy
I believe patients and their physicians are equally responsible for the maintenance of the patient's healthcare. A psycician must be able to listen to their patients and expect their patients to provide complete and honest information about their medical history and present symptoms. The patient should expect a complete, non-bias diagnosis and treatment plan from their physician. My philosophy of treatment is based on my honesty and desire to help in the care of my patients. I recommend a conservative, evidence based treatment plan unless more invasive procedure are required to either diagnose or treat the patient's condition. Communication and mutual trust are of paramount importance. An open mind and willingness to compromise is required of both patient and physician. Otherwise both parties my become an impediment to overall patient care. The only improper question is the question never asked. Truthfulness and honesty is the keystone of the patient-physician relationship.
Specialties
Procedures Sanford Chesler Performs
48-Hour Appointment Guarantee
Abcess Incision and Drainage
Abscesses
Achilles Tendonitis Reconstruction
All Foot/Ankle Issues
Allergic Contact Dermatitis
Ankle Arthritis
Ankle Disorders
Ankle Fractures
Ankle Injuries
Ankle Instability
Ankle Osteoarthritis
Ankle Problems
Ankle Sprains/Strains
Arthritis Of The Foot
Benign Skin Tumor Treatment
Biopsies
Bone & Joint Problem
Bone & Joint Repair
Bone & Joint Replacement
Bone & Soft Tissue Tumors
Bone Fractures
Bunionectomies
Bunionectomy
Bunionette
Bunions
Bursa Injections
Bursitis
Calluses
Care Of Amputee Patients
More
Casting Extremities
Casting/Splinting
Casting-Broken Bones
Clawtoe Correction
Club Foot
Contusions
Corns
Diabetic Foot Care
Excision Of Skin Lesions
Excisions Of Benign Skin Lesions
Flat Feet
Foot and Ankle Surgery
Foot Conditions
Foot Deformities
Foot Fractures
Foot Problems
Foot Specialist-Pediatric
Foot Surgery
Foot Ulcer
Footdrop
For Adults
For Children
Foreign Body Removal
Fracture Care
Fracture Open Reduction and Internal Fixation (Orif)
Fracture Repair
Fractures
Gait Analysis
Gait Disorders
Ganglions
Hallux Limitus
Hallux Rigidus
Hallux Valgus
Hammer Toe Repair
Hammertoe Correction
Heel Pain
Heel Spurs
Infections
Ingrown Nails
Ingrown Toenail Surgery
Ingrown toenail treatment
In-Office Surgery
Joint Aspirations (Fluid Removal) & Injections (Shots)
Joint Implants
Joint Injections
Joint Pain
Joint Reconstruction
Joint Reconstruction Surgery
Joint Replacement
Joint Resurfacing
Joint Surgery
Laceration Repair
Lacerations
Lacerations/Stitches
Malunions/Non-Unions Extremity
Minor Office Procedures
Minor Office Surgery
Minor Skin Procedures
Minor Skin Surgery
Minor Surgery
Mole and Wart Removal
Mole Removal
Musculoskeletal Pain
Nerve Problems
Office Skin Procedures
Osteoarthritis
Osteotomy
Palliative Care
Peripheral Nerve Surgery
Rashes
Removal Of Bone Spur
Removal Of Foreign Bodies
Second Opinion
Simple Fracture Care and Casting
Simple Fractures
Simple Skin Biopsy
Skin Biopsies
Skin Biopsy
Skin Lesion Biopsy
Skin Lesion Excision
Skin Lesion Repair
Skin Lesions
Skin Punch Biopsy
Small Joint Arthroplasty
Soft Tissue Surgery
Sports Injuries
Sports Injuries and Arthritis Of The Foot/Ankle
Sports Medicine
Sports Medicine and Related Injuries
Sports Medicine Related Procedures
Sports Medicine Surgery
Sprains
Steroid Injection
Strains
Suture Soft Tissue Wound
Suture Uncomplicated Lacerations
Sutures
Tendon and Bursa Injections
Tendon Disorders
Tendon Repair
Tendon Repairs
Tendon Surgery
Tendon Transfer
Tendonitis
toenail removal
Wart Removal
Wart Treatment
Work Injury Evaluation
Work Related Injuries
Worker's Compensation Evaluations
Wound Care
Wound Treatment
Wound-Laceration Repair
X-Ray
X-Ray & Bone Density
Less
Conditions Sanford Chesler Treats
Abscess
Abscesses
Accessory Navicular Bone
Achilles Tendinitis
Achilles Tendon Contracture
Achilles Tendon Rupture
Acute Gout
Allergic Contact Dermatitis
Allergic Skin Disease
Amputated Toe
Ankle Arthritis
Ankle Conditions
Ankle Disorders
Ankle Fracture
Ankle Fractures
Ankle Injury
Ankle Instability
Ankle Ligament Rupture
Ankle Osteoarthritis
Ankle Problems
Ankle Sprains/Strains
Arthritis Of The Foot
Arthritis Pain
Arthritis, Gouty
Arthritis-Related Enthesitis
Athlete's Foot
Atopic Dermatitis
Atypical Mole
Balance Disorders
Balance Problems
More
Bone & Joint Infections
Bone Density Screenings
Bowed Legs
Brachymetatarsia
Brachymetatarsus Iv
Broken Foot
Broken Toe
Bunionette
Bunions
Burning Feet Syndrome
Bursa Injections
Bursitis
Callosities, Hereditary Painful
Callus
Calluses
Carbuncle
Charcot Disease
Charcot Foot
Charcot Joints
Charcot-Maria-Tooth Disease
Charcot-Marie-Tooth Disease
Club Foot
Contusions
Corns
Degenerative Diseases Affecting Musculoskeletal System
Derm Foot
Dermatitis
Dermatitis & Eczema
Diabetes Like Foot Weakness
Diabetes-Like Pressure Ulcer
Diabetic Foot
Diabetic Foot Care
Double Nails On The Fifth Toe
Eczema
Excision Of Skin Lesions
Exostoses
Fasciitis
Flat Feet
Flat Feet, High Arch
Flat Foot
Foot
Foot & Ankle Diseases (Disorders & Injuries)
Foot &Amp; Ankle Injuries
Foot &Amp; Ankle Orthopedics
Foot and Ankle Surgery
Foot Conditions
Foot Deformities
Foot Fracture
Foot Fractures
Foot Injury
Foot Problems
Foot Specialist-Pediatric
Foot Sprain
Foot Ulcer
Footdrop
Foreign Body Removal
Fracture Care
Fracture Repair
Fractures
Frostbite
Fungal Nail Infections
Gait Analysis
Gait Disorders
Ganglion Cyst
Geriatric Foot Care
Hallux Limitus
Hallux Rigidus
Hallux Valgus
Hammer Toe
Hammertoes
Heel Pain
Heel Spur
Heel Spurs
Infections
Ingrown Nails
Ingrown Toenail
Injuries
Injury
In-Office Surgery
Inpatient Consultation and Management
Jehovah's Witness
Joint Injury-Ankle
Joint Injury-Toes
Joint Pain
Joint Problems
Joint Replacement
Keloid
Keloid (Hyperthrophic Scar)
Keratitis
Keratoacanthoma
Keratoderma, Palmoplantar, Diffuse
Keratolytic Winter Erythema
Keratosis Palmoplantaris Papulosa
Kohler Disease
Lacerations
Lichen Planus
Ligament Sprain
Limp In Children
Malunions/Non-Unions Extremity
Midfoot Arthritis
Minor Skin Procedures
Minor Surgery
Mole Removal
Mononeuropathies
Morton's Neuroma
Musculoskeletal Pain
Musculoskeletal Problems
Nail Avulsion
Nail Conditions
Nail Diseases
Nail Dysplasia
Nail Dysplasia, Isolated Congenital
Neuroma
Onchyomycosis
Onychogryphosis
Onychomycosis
Open Wound
Osteoarthritis
Osteochondroma
Overuse Injuries
Palliative Care
Palmoplantar Keratoderma Punctate, Hereditary
Palmoplantar Porokeratosis Of Mantoux
Palmoplantar Pustular Psoriasis
Paronychia
Pathological Fracture
Pediatric Foot Disease
Peripheral Nerve Surgery
Podagra
Pompholyx (Dyshidrotic Eczema)
Porokeratosis Plantaris, Palmaris, Et Disseminata
Porokeratosis Punctata Palmaris Et Plantaris
Porokeratosis, Disseminated Superficial Actinic 1
Porokeratosis, Disseminated Superficial Actinic 2
Post Traumatic Arthritis
Posterior Tibial Tendon Rupture
Posterior Tibial Tendonitis
Pressure Sores
Rashes
Reconstructive Foot/Ankle
Skin Lesions
Sports Injury
Sports Medicine
Sprains
Tendon Disorders
Tendonitis
Work Related Injuries
Wound Care
X-Ray
Less
Background Check for Sanford Chesler
Healthgrades does not collect malpractice information for Arizona.
No sanctions history found for the years that Healthgrades collects data.
No board actions found for the years that Healthgrades collects data.
Awards & Recognitions
Media & Publications
Consultant, US Air Force Surgeon General, Podiatry, 9-30-1999
Chairman, Society of Armed Forces Podiatrist, 1996
Retired, US Air Force, Lt Colonel, BSC, 9-30-1999
Education & Training
University Of California, San Francisco, School Of Medicine

Graduated in

1975
California College Of Podiatric Medicine

Complete in

1979
California College Of Podiatric Medicine

Graduated in

1973
Other Education
University Of Southern California

Complete in

1984
Languages Spoken by Sanford Chesler & Staff