Healthgrades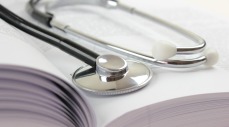 10 Steps to Pick the Right Doctor
Whether you need a primary care doctor or a specialist, these 10 steps will ensure you find the right doctor for you. View Slideshow
Dr. Detweiler's Experience
Research training, expertise and qualifications
Dr. Detweiler's Care Philosophy
We work to improve our patients quality of life by eliminating or greatly reducing our patients' pain. Our office staff is very warm, positive, and friendly. We all have one goal here- to help our patients' feel better.
Specialties
Chiropractic
Acupuncture
Massage Therapy
Naturopathy
Physical Therapy
Acupuncture
Adult Scoliosis Correction
Bariatric Surgery (Weight Loss Surgery)
Bicep Repairs
Chronic Pain Management
Decompression
Herniated Disc Procedures
Hip Arthroscopy
Joint X-Ray
Laser Skin Resurfacing
Liposelection by Vaser
Low Back Procedure
Neck Pain Procedure
Pain Management
Physical Therapy
Preventative Care
Range of Motion Testing
Relaxation Therapy
Rotator Cuff Surgery
Sacroiliac Joint Injection
Shoulder Arthroscopy
Shoulder Cartilage Treatment
Spinal Decompression
Tendon Repair
Trauma Rehabilitation
Trigger Point Therapy
Wellness Exams
X-Ray
Abdominal Muscle Strain
Achilles Tendinitis
Adhesive Capsulitis of Shoulder
Adolescent Idiopathic Scoliosis
Adult Congenital Heart Disease
Adult Scoliosis
Adult Spina Bifida
Ankle Disorders
Ankle Injury
Ankle Sprain
Arm Disorders
Arm Injuries
Arthritis
Arthritis of the Ankle
Arthritis of the Elbow
Arthritis of the Finger
Arthritis of the Foot
Arthritis of the Midfoot
Arthritis of the Neck
Arthritis of the Shoulder
Arthritis of the Spine
Arthritis of the Toe
Arthritis of the Wrist
Arthropathy of Spinal Facet Joint
Arthrosis
Back Disorders
Back Injuries
Back Pain
Back Sprain
Balance Disorders
More
Bell's Palsy
Bicep Injuries
Bicep Muscle Strain
Biceps Tendinitis
Bursitis
Calf Muscle Strain
Carpal Tunnel Syndrome
Carpopedal Spasm
Cartilage Tear
Central Disc Protrusion
Cervical Disc Degeneration
Cervical Rib
Cervical Spine Disorders
Cervical Spondylitis
Cervical Spondylolisthesis
Cervical Sprain
Cervicogenic Headache
Chest Pain
Chest Trauma
Chondritis
Chronic Back Pain
Chronic Fatigue Syndrome
Chronic Joint Pain
Chronic Neck Pain
Chronic Pain
Chronic Pelvic Pain
Chronic Tension-Type Headache
Classic Migraine
Cluster Headache
Coccyx Injuries
Common Migraine
Complex Regional Pain Syndrome
Complicated Migraine
Cubital Tunnel Syndrome
Degenerative Joint Disease in the Knee
Degenerative Joint Disease in the Shoulder
Degenerative Scoliosis
Degenerative Spinal Disorders
Degenerative Spine Diseases
Disc Disorders
Disc Prolapse
Dizziness
Elbow Bursitis
Elbow Disorders
Elbow Injuries
Elbow Pain
Elbow Sprain
Facet Joint Pain
Facet Syndrome
Facial Pain
Fall
Fasciitis
Fatigue
Fibromyalgia
Finger Disorders
Finger Injuries
Finger Joint Sprain
Foot & Ankle Disorders
Foot & Ankle Injuries
Foot Conditions
Foot Injuries
Foot Sprain
Forearm Injuries
Geriatric Conditions
Gluteal Muscle Strain
Hand Conditions
Hand Injuries
Hand Muscle Strain
Hand Pain
Headache
Headache-Free Migraine
Heel Pain
Herniated Cervical Disc
Herniated Disc
Hip Arthritis
Hip Disorders
Hip Injury
Hip Muscle Strain
Hip Pain
Hip Sprain
Hip Subluxation
Icepick Headache
Idiopathic Edema
Idiopathic Osteoporosis
Iliotibial Band Syndrome
Impingement Syndrome
Infectious Arthritis
Inflammatory Neuropathies
Injuries
Jaw Joint Disorders
Jaw Sprain
Joint Disorders
Joint Pain
Joint Swelling
Juvenile Idiopathic Arthritis
Juvenile Rheumatoid Arthritis
Knee Arthritis
Knee Injuries
Knee Pain
Knee Sprain
Knee Tendinitis
Kyphosis
Lateral Epicondylitis (Tennis Elbow)
Leg Conditions
Leg Injury
Leg Muscle Strain
Leg Pain
Ligament Sprain
Lockjaw
Lordosis
Lower Back Injuries
Lower Back Muscle Strain
Lower Back Sprain
Lower Extremity Trauma
Lower Half Headache
Lumbar Disc Degeneration
Lumbar Herniated Disc
Lumbar Radiculopathy
Lumbar Spinal Stenosis
Lumbar Sprain
Meniscus Injuries
Meniscus Tear
Migraine
Mild Burning
Mild Chronic Pain
Mild Headache
Moderate Chronic Pain
Motor Vehicle Accident
Multiple Injuries
Multiple Sclerosis (MS)
Muscle Conditions
Muscle Contraction Headache
Muscle Cramp
Muscle Pain
Muscle Spasm
Muscle Weakness
Muscular Pain
Myofascial Pain
Neck Disorders
Neck Injuries
Neck Muscle Strain
Neck Pain
Nerve Compression
Nerve Disorders
Nerve Injury
Nerve Pain
Neuralgia
Neuritis
Neuropathic Diseases & Disorders
Neuropathic Joints
Neuropathic Pain
Numbness
Osteoarthritis
Osteoarthritis of Ankle
Osteoarthritis of Elbow
Osteoarthritis of Finger Joint
Osteoarthritis of Hip
Osteoarthritis of Knee
Osteoarthritis of Shoulder
Osteoarthritis of Spine
Osteoarthritis of Toe
Osteoarthritis of Wrist
Pain, Postoperative
Pelvic Pain
Peripheral Neuropathy
Pinched Nerve
Pinched Nerve in Back
Pinched Nerve in Neck
Plantar Fasciitis
Podalgia
Postoperative Pain
Post-Traumatic Arthritis
Post-Traumatic Headache
Primary Fibromyalgia
Prolapse
Prolapsed Cord
Prosthetic Joint Mechanical Failure
Radial Tunnel Syndrome
Radiculopathy
Recurrent Headache
Reiter's Syndrome (Reactive Arthritis)
Rheumatoid Arthritis
Rheumatoid Arthritis-Related Fibromyalgia
Rotator Cuff Injuries
Rotator Cuff Tear
Sacroilitis
Sciatica (Not Due to Disc Displacement)
Sciatica as Seen in Rheumatoid Arthritis
Scoliosis
Scoliosis as Part of Neurofibromatosis
Secondary Fibromyalgia
Septic Arthritis-Like Stiff Back
Severe Chronic Pain
Severe Headache
Severe Muscle Pain
Shin Splints
Shoulder Diseases
Shoulder Disorders
Shoulder Impingement Syndrome
Shoulder Injuries
Shoulder Muscle Strain
Shoulder Pain
Shoulder Sprain
Shoulder Tendinitis
Spinal Cord Disorders
Spinal Cord Injury
Spinal Instability
Spinal Rigidity
Spinal Stenosis
Spine Dislocation
Spondolthesis
Spondylarthritis
Spondylarthropathy
Spondylitis
Spondyloarthropathies
Spondylolisthesis
Spondylosis
Sports Injuries
Sprain
Stiffness
Strain of Muscle and/or Tendon of Forearm
Strain of Tendon of Medial Thigh Muscle
Strains
Tarsal Tunnel Syndrome
Tempormandibular Joint Pain
Temporomandibular Joint (TMJ) Disorder
Tendon Injuries
Tendonitis
Tension Headache
Thigh Conditions
Thigh Injuries
Thigh Strain
Thoracic Disc Disorders
Thoracic Disorders
Throwing Injuries
Thumb Basal Joint Arthritis
Tingling Sensation
Toe Injuries
Toe Sprain
Traumatic Injuries
Tricep Injuries
Tricep Muscle Strain
Upper Extremity Trauma
Weakness
Weight Loss
Whiplash Injuries
Work-Related Injuries
Wrist Disorders
Wrist Injuries
Wrist Pain
Wrist Sprain
Less
Background Check for Dr. Detweiler
No malpractice history found for Virginia.
No sanctions history found for the years that Healthgrades collects data.
No board actions found for the years that Healthgrades collects data.
Education & Training
Logan Chiropractic College, Neurovascular Disorders

Complete in

1981
University Of Virginia, Acupuncture
East Stroudsburg State College, B.S.

Graduated in

1969
Old Dominion University, M.S.

Graduated in

1975
Other Education
Logan Chiropractic College, Doctorate In Chiropractic Medicine

Complete in

1979
Languages Spoken by Dr. Detweiler & Staff