Top 10 Checkups and Screenings for Men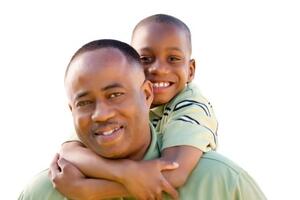 It's striking that men are 24% less likely than women to have visited the doctor during the past year, according to the Agency for Healthcare Research and Quality (AHRQ). But it's vitally important for both men and women to get regular checkups and screenings. These visits can help you stay healthy and spot signs of serious diseases and conditions early, when they are most treatable.
The Difference Between Checkups and ScreeningsMedical checkups and screenings are two different things.
Checkups are visits to evaluate your health. Physicals and well checks are other names for checkups. During a checkup, a doctor will examine your body and talk with you about your health. You'll go over symptoms you have, medications you take, and your lifestyle habits, such as exercise and eating.
Screenings are medical tests that can find diseases or conditions before you have symptoms. Screenings include blood pressure measurements, blood tests, and colonoscopies. Your doctor can provide some types of screenings in the office. Others are only available at a specialty clinic or hospital.
Common Screenings and Checkups
The checkups and screening tests men need, and when they need them, depends on their age, health, and personal risk factors for certain conditions.
1. Physical Exam / Well Check
What it is: Physicals are regular visits with your doctor to check your general health. At a physical, your doctor will examine your body and talk to you about your health. You will have basic screening tests, such as a blood pressure measurement. Your doctor will also make sure your immunizations are up to date. See the U.S. recommended adult immunization schedule.
When you should have it: Check with your doctor to see how often you need a physical exam. Guidelines vary depending on your age and health. In general, men should have a physical every one to three years.
2. Prostate Cancer Screening
What it is: Prostate cancer screening detects prostate cancer before you have symptoms. There are two ways to screen for prostate cancer. In a digital rectal exam (DRE), your doctor inserts a gloved finger into your rectum to feel for changes in your prostate gland. A prostate specific antigen (PSA) test measures a marker for prostate size in your blood. Both tests detect changes in the prostate gland and not what those changes mean. More testing is necessary if the results are positive.
When you should have it: Ask your doctor if and when you should have a prostate cancer screening. Guidelines vary, but the American Urological Association (AUA) suggests tailoring screenings for each man. In general, the AUA considers prostate cancer screening useful for men between 55 and 69 years. Men younger than 55 who are at high risk—with a family history or of African American descent—should also consider screening.
3. STD (Sexually Transmitted Disease) Screening
What it is: STD screening tests look for evidence of infections contracted through sexual contact, before you have symptoms. STD tests are also sometimes called STI (sexually transmitted infection) tests. They often involve a small blood draw.
When you should have it: Ask your doctor about which STD screenings you may need, if any. The need for screening depends on whether you have risk factors, such as having multiple sexual partners, using intravenous (IV) drugs, and having sex with other men. If you don't have risk factors, you don't need STD screening. However, the U.S. Preventive Services Task Force recommends screening for HIV and syphilis in men with risk factors.
Medical Reviewers: Brian McDonough, MD
Last Review Date: Jun 3, 2013
© 2015 Healthgrades Operating Company, Inc. All rights reserved. May not be reproduced or reprinted without permission from Healthgrades Operating Company, Inc. Use of this information is governed by the Healthgrades User Agreement.