Online Communities for Breast Cancer Survivors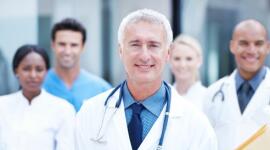 Many factors go into making this very personal decision.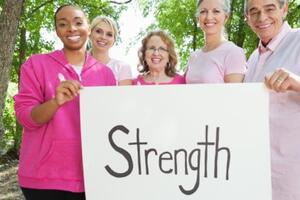 Surviving cancer is an incredible journey with many ups and downs. Whether you are post-treatment or still in treatment, you may continue to have questions and challenges. You may have continuing side effects from your treatment. You may worry about cancer coming back. You may struggle with permanent changes to your body. With more than 2.8 million breast cancer survivors in the United States, you're not alone.
One way to work through this period in your life is to connect with other breast cancer survivors. They understand what you've been through and may have answers to your questions. Likewise, you may be able to comfort another survivor in need. Connecting with other survivors online is a quick and easy way to reach out from home on your own time. Here, we share several online communities for people affected by breast cancer and other cancers.
At Your Appointment
What to Ask Your Doctor About Breast Cancer
Communities for People Affected By Breast Cancer
These online communities connect all types of people affected by breast cancer, ranging from newly diagnosed patients to long-term survivors, as well as their families and friends. Many of them have smaller communities, discussion boards, and chat rooms devoted specifically to breast cancer survivors and survivorship topics.
Communities for People With All Types of Cancer
These online communities connect all types of cancer patients, survivors, and their loved ones with one another. They have discussion boards with survivorship topics and specific sub-communities for breast cancer survivors.
Medical Reviewers: Cynthia Haines, MD
Last Review Date: Sep 23, 2013
© 2015 Healthgrades Operating Company, Inc. All rights reserved. May not be reproduced or reprinted without permission from Healthgrades Operating Company, Inc. Use of this information is governed by the Healthgrades User Agreement.

View Sources
Medical References
Siegel R et al. Cancer treatment and survivorship statistics. CA Cancer J Clin; 2012;62(4):220-41.


Bender, J et al. Online communities for breast cancer survivors: a review and analysis of their characteristics and levels of use. Supportive Care in Cancer; 2013 May;21(5);1253–1263.