What is an incontinence sling procedure?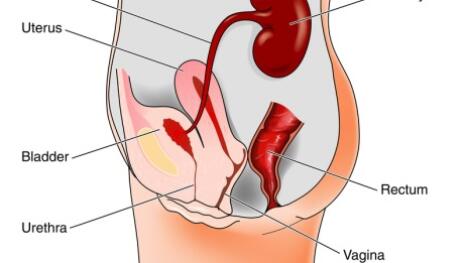 An incontinence sling procedure is a surgery to treat stress incontinence. Stress incontinence is the leakage of urine during physical activity, such as coughing, sneezing, or heavy lifting. An incontinence sling procedure places a natural or synthetic sling under your urethra. Your urethra carries urine from the bladder to the outside of your body. The sling supports and compresses the urethra to control urination.
An incontinence sling procedure is also called a vaginal or bladder sling procedure. It is a surgery with serious risks and potential complications. You may have less invasive treatment options. Consider getting a second opinion about all of your treatment choices before having an incontinence sling procedure.
Other procedures that may be performed
Stress incontinence often occurs due to prolapse of pelvic organs, such as the bladder, uterus or rectum. Prolapse is a condition in which the organ slips out of its normal place and protrudes into the vagina. Bladder or uterus prolapse can make incontinence problems worse. As a result, your doctor may perform other procedures during your incontinence sling procedure to treat incontinence.
Other procedures can include:
Colporrhaphy treats a prolapsed bladder (cystocele) or rectum (rectocele) by repairing the weakened wall between the vagina and the bladder or rectum. The surgery is performed through the vagina.

Hysterectomy treats a prolapsed uterus by removing it.

Uterine suspension treats a prolapsed uterus by shortening stretched-out ligaments that support the uterus. Alternatively, your surgeon may suspend the uterus with mesh attached to the pelvis.

Vaginal vault suspension treats a prolapsed vagina by stitching the upper part of the vagina (vaginal vault) to strong ligaments toward the back of the pelvis. Another version, called a sacrocolpopexy, lifts the vaginal vault by supporting it with mesh, which is attached to the pelvis. Vaginal vault suspension can also treat a uterus, bladder, or small bowel that has slipped out of place due to a weakness in the vaginal wall.
Medical Reviewers: Daphne E. Hemmings, MD, MPH
Last Review Date: Nov 28, 2012
© 2016 Healthgrades Operating Company, Inc. All rights reserved. May not be reproduced or reprinted without permission from Healthgrades Operating Company, Inc. Use of this information is governed by the Healthgrades User Agreement.