Healthgrades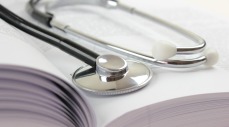 10 Steps to Pick the Right Doctor
Whether you need a primary care doctor or a specialist, these 10 steps will ensure you find the right doctor for you. View Slideshow
Dr. Turner's Experience
Research training, expertise and qualifications
Care Philosophy
All good things including my education and profession come from God, so I care for the families that trust me with their health with love and compassion. I stay up to date with the latest in healthcare to provide precise diagnoses, treatments and follow up. Prevention is the key to health and longevity and I strive to use alternative medicine and lifestyle modification as first line treatments. Teacher and consultant, I instill in patients control over their wellness.
Specialties
Biopsy
Genetic Counseling Services
Hospice Care Services
International Travel Prophylactic Medications
International Travel Vaccinations
Removal of Foreign Bodies
Stroke Prevention
Abnormal Heart Beat
Abnormal Uterine Bleeding
Acne
Actinic Keratosis
Adolescent Cancer
Adverse Drug Reactions
Allergic Fungal Sinusitis
Allergic Rhinitis
Allergic Rhinitis Due to Pollen
Alzheimer's Disease
Amyloidosis
Anaphylaxis
Anemia
Angiitis
Angina
Angioedema
Anxiety
Aortic Aneurysm
Aortic Stenosis
Aortic Valve Regurgitation
Appendicitis
Arenavirus
Arteriosclerosis
Arthritis
Aspiration Pneumonia
Atherosclerosis
Athlete's Foot
Atrial Fibrillation
Attention Deficit Disorder (ADD)
Attention Deficit Hyperactivity Disorder (ADHD)
More
Autonomic Neuropathy
Back Pain
Bedwetting
Behavioral Disorders
Bell's Palsy
Benign Prostatic Hypertrophy (BPH)
Binge Eating Disorder
Bipolar Disorder
Bladder Cancer
Bladder Disorders
Boil
Bone Loss
Bowel Diseases
Bradycardia
Breast Cancer
Breast Diseases
Breathing Disorders
Bunion
Burning Mouth Syndrome
Cancer Treatment Complications
Canker Sore
Carbuncle
Cardiac Arrest
Cardiac Arrhythmia
Cardiac Dysrhythmia
Cardiovascular Diseases
Carotid Artery Disease
Carpal Tunnel Syndrome
Cat Scratch Disease
Celiac Disease
Cerebral Palsy
Cervical Cancer
Cervical Dysplasia
Cervicitis
Chest Trauma
Chickenpox
Chronic Bronchitis
Chronic Fatigue Syndrome
Chronic Myeloid Leukemia (CML)
Chronic Non-Healing Wounds
Chronic Sinusitis
Chronic Vulvar Pain
Clotting and Bleeding Disorders
Colic
Colitis
Colon Disorders
Colon Polyp
Congenital Heart Defects, Adult
Congestive Heart Failure
Conjunctivitis (Pink Eye)
Connective Tissue Disorders
Conn's Syndrome
Constipation
Constitutional Growth Delay
COPD (Chronic Obstructive Pulmonary Disease)
Corneal Scar
Crohn's Disease (Regional Enteritis)
Croup
Cushing's Syndrome
Cyclothymia (Chronic Mood Disorder)
Cystitis
Deep Vein Thrombosis (DVT)
Dehydration
Dementia
Dengue Fever
Depression
Dermatitis
Dermatomyositis
Developmental Delay
Diabetes
Diarrhea
Diphtheria
Disease of Esophagus
Diseases of the Aorta
Dislocated Joint
Disorder of Kidney
Dizziness
Down Syndrome
Dysphagia
Dysthymia (Chronic Depression)
Ear Infection
Eating Disorders
Eczema
Edema
Elbow Pain
Electrolyte Disorders
Emphysema
Endocarditis
Endocrine Disorders
Endometriosis
Epiglottitis
Epilepsy
Erectile Dysfunction
Erythema Infectiosum
Essential Tremor
Eustachian Tube Dysfunction
Eye Disorders
Eyelid Disorders
Eyelid Growth
Facial Diseases
Facial Disorders
Facial Palsy
Fall
Febrile Convulsion
Female Infertility
Fibromyalgia
Fibromyomas
Folliculitis
Food Allergy
Foot & Ankle Disorders
Foot & Ankle Injuries
Fracture
Functional Dyspepsia
Gallbladder Diseases
Gallstones
Gastric Ulcer
Gastroenteritis
Gastrointestinal Diseases
Gastrointestinal Disorders
Genitourinary Cancers
German Measles
Giant Cell Arteritis
Glomerulonephritis
Goiter
Gout
Graves' Disease
Grinding of Teeth
Hand Pain
Hashimoto's Disease
Headache
Hearing Loss
Heart Attack (Acute Myocardial Infarction)
Heart Disease
Heart Palpitations
Hematuria
Hemochromatosis
Hemorrhoids
Hepatitis
Hernia
Herniated Disc
Hip Diseases
Hip Disorders
Hip Injury
Hives
Hoarseness
Hormone Imbalance
Hypercortisolism
Hyperhidrosis
Hyperlipidemia
Hyperparathyroidism
Hypertension
Hyperthrophic Scar
Hypocortisolism
Hypoglycemia
Hypohydration
Hypopituitarism
Icterus
Impacted Shoulders
Impetigo
Impingement Syndrome
Incontinence
Indigestion, Non-Ulcer
Infections
Infertility
Inflammatory Bowel Disease
Insect Sting Allergies
Insomnia
Insulin Resistance Syndrome
Intermittent Claudication
Intestinal Obstruction
Iron Overload
Irritable Bowel Syndrome
Jock Itch
Juvenile Rheumatoid Arthritis
Keloid Scar
Kidney Failure
Kidney Stones
Knee Pain
Laceration
Lactose Intolerance
Laryngitis
Laryngopharyngeal Reflux
Lateral Epicondylitis (Tennis Elbow)
Lead Poisoning
Leukoplakia
Ligament Sprain
Liver Disease (Except Cancer, Hepatitis & Cirrhosis)
Liver Diseases
Liver Diseases & Disorders (incl. Hepatitis & Cirrhosis)
Long QT Syndrome
Ludwig's Angina
Lump
Lung Diseases
Lupus Erythematosus
Lyme Disease
Lymphadomopathy
Malaria
Male Hypogonadism
Malignant Otitis Externa
Marfan Syndrome
Mass
Mastoiditis
Measles
Meniere's Disease
Meningitis
Meniscus Tear
Menopause
Menorrhagia
Metabolic Syndrome X
Metatarsalgia
Migraine
Migraine, Hormone-Induced
Mild Cognitive Impairment
Mini Strokes
Mitral Valve Prolapse
Mitral Valve Regurgitation
Mitral Valve Stenosis
Mittelschmerz
Mole
Mononucleosis
Multiple Myeloma
Multiple Sclerosis (MS)
Mumps
Musculoskeletal Diseases
Nasal Obstruction
Nasal Polyp
Neck Pain
Neonatal (Newborn) Infection
Nerve Diseases & Disorders
Neuralgia
Neurological Disorders
Neuropathic Diseases & Disorders
Nicotine Dependence
Nosebleed
Obesity
Obsessive-Compulsive Disorder (OCD)
Obstructive Jaundice
Onychomycosis
Oral Candidiasis
Osgood Schlatter Disease
Osteoporosis
Otalgia
Otitis Externa
Otitis Media
Ovarian Disorders
Pancreatitis
Panic Attack
Parasitic Infection
Parasomnias
Parathyroid (Gland) Disease
Parkinson's Disease
Parotitis
Pars Planitis
Pathological Gambling
Pediatric Cancer
Pediatric Trauma
Pelvic Inflammatory Disease (PID)
Peptic (Duodenum or Stomach) Ulcer
Perforated Eardrum
Pericarditis
Perimenopause
Peripheral Artery Disease
Peripheral Nerve Disorders
Peripheral Neuropathy
Pernicious Anemia
Pharyngitis
Phlebitis
Phobia
Pleurisy
Pneumonia
Poisoning
Polycystic Kidney Disease
Polycystic Ovarian Syndrome
Poor Circulation
Popliteal Cyst
Postherpetic Neuralgia
Post-Laminectomy Syndrome
Post-Menopausal Problems
Postpartum Depression
Post-Traumatic Stress Disorder (PTSD)
Prader-Willi Syndrome
Premenstrual Syndrome
Prostate Cancer
Prostatitis
Pruritus Ani
Psoriasis
Ptosis
Pulmonary Hypertension
Raynaud's Disease
Recurrent Fever
REM Sleep Behavior Disorder
Renal Hypertension
Respiratory Disorders
Restless Leg Syndrome
Ringworm
Ringworm of the Beard
Rosacea
Roseola
Rotator Cuff Injuries
Salivary Duct Stones
Salivary Gland Stones
Sarcoidosis
Scabies
Sciatica (Not Due to Disc Displacement)
Scleroderma
Scoliosis
Scrotal Mass
Seasonal Affective Disorder
Sexually Transmitted Diseases
Shin Splints
Shingles
Short Stature
Shoulder Pain
Sialadenitis
Sialorrhea
Sinusitis
Skin Aging
Skin Cancer
Skin Diseases
Sleep Apnea
Sleep Disorders
Snoring
Solar Keratoses
Spinal Stenosis
Sports Injuries
Strep Throat
Streptococcal Infections
Stress Fracture
Stroke
Subarachnoid Hemorrhage
Subdural Hematoma
Subfertility
Substance Abuse
Sweaty Palms
Syncope
Systemic Lupus Erythematosus (SLE)
Tachycardia
Tempormandibular Joint Pain
Tendonitis
Testosterone Deficiency
Tetanus
Thrombocytopenia
Thrombophlebitis
Thyroid Conditions
Thyroid Disease
Tibial Tuberosity Apophysitis
Tinnitus
Tobacco Dependence
Tobacco Withdrawal
Tonsillitis
Toxic Shock Syndrome
Transient Ischemic Attack (TIA)
Trichomoniasis
Trigeminal Neuralgia
Trigger Finger
Tuberculosis
Typhoid Fever
Ulcer
Uterine Fibroids
Vaginitis/Vaginosis
Varicella Zoster
Varicose Veins
Vasculitis
Vulvar Cancer
Vulvodynia
Warts
Weight Loss
West Nile Fever
Whooping Cough
Wilson's Disease
Wounds
Wrinkles
Wrist Pain
Zenker's Diverticulum
Zollinger-Ellison Syndrome
Less
Healthgrades
What to Know Before You Go
Background Check for Dr. Turner
No malpractice history found for Georgia.
No sanctions history found for the years that Healthgrades collects data.
Pre-signing Prescriptions (6/8/2012)

Action Taken: Release from Prior Order
Allegation of Complaint: Please reference the following Document
State: Georgia
Documentation: Download here (PDF)
Awards & Recognitions
Media & Publications
Resident of the Year, 2005
Patient's Choice, Best Doctors 2010, 2010
Diabetes Care Specialist, 2010
STFM Resident Teaching Award, 2005
Education & Training
Eastern Virginia Medical School Of The Medical College Of Hampton Roads

Graduated in

1998
Atlanta Medical Center

Complete in

1999
Carolinas Medical Center

Complete in

2003
Emory University Hospital

Complete in

2005
The College Of William and Mary

Graduated in

1994
Other Education
United States Navy

Complete in

2002
Languages Spoken by Dr. Turner & Staff