Healthgrades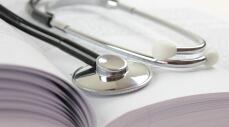 10 Steps to Pick the Right Doctor
Whether you need a primary care doctor or a specialist, these 10 steps will ensure you find the right doctor for you. View Slideshow
Dr. Amin's Experience
Dr. Amin's Care Philosophy
Specialties
Dermatology
Mohs Micrographic Surgery
Acne Surgery
Adjacent Tissue Transfer
Allergy Testing
Biopsy
Blepharoplasty
Botox® for Blepharospasm
Botox® for Chronic Migraine
Botox® for Severe Underarm Sweating when Antiperspirants Fail
Botox® Injection
Collagen Injection
Cosmetic Botox® Injection
Cosmetic Eyelid Surgery
Cosmetic Facial Implant Surgery
Cosmetic Facial Surgery
Cosmetic Laser Surgery
Cosmetic Neck Surgery
Cosmetic Procedure
Cosmetic Surgical Procedure
Dermal Filler
Destruction of Benign Skin Lesion
Destruction of Malignant Skin Lesion
Destruction of Penile Lesion
Excision of Benign Skin Lesion
Excision of Skin Cancer
Excision of Skin Lesion
Facial Peel
Facial Reconstruction
Hair Removal
Laser Hair Removal
Laser Skin Resurfacing
More
Laser Tattoo Removal
Laser Vein Removal
Mesotherapy
Mohs Surgery
Non-Cosmetic Botox® Injection
Non-Cosmetic Chemodenervation
Restylane® Injections
Sculptra™ Injection
Shaving of Skin Lesion
Skin Cancer Removal
Thermage Facelift
Varicose Vein Surgery
Venous Sclerotherapy
Less
Acanthosis Nigricans
Acne
Acral Lentiginous Melanoma of Skin
Actinic Keratosis
Adverse Drug Reactions
Allergic Reaction
Angioedema
Angiomatoid Melanoma
Angiotropic Melanoma
Anhidrosis (Absence of Sweating)
Athlete's Foot
Atopic Dermatitis (Eczema)
Autoimmune Diseases
Basal Cell Carcinoma
Bedsores
Bell's Palsy
Benign Skin Lesion
Benign Tumor
Birthmark
Boil
Burn Injuries
Cancer
Candidiasis of Skin and Nails
Canker Sore
Carcinoma in Situ of Skin
Cellulitis
Cold Sore
Cutaneous Desmoplastic Melanoma
Cutaneous Lupus Erythematosus
Cutaneous Metastatic Melanoma
More
Cutaneous Squamous Cell Carcinoma
Dermal Melanoma
Dermatitis
Dermatitis Due to Drugs
Dermatitis Due to Food
Dermatomyositis
Excessive Sweating
Folliculitis
Foot Conditions
Fungal Infections
Fungal Nail Infection
Genital Warts
Granuloma of Skin
Hair Loss
Herpes Simplex Infection
Hidradenitis
Hives
Human Parvovirus B19 Infection
Hyperthrophic Scar
Impetigo
Infundibulocystic Basal Cell Carcinoma
Intertrigo
Itchy Skin
Jock Itch
Keloid Scar
Laceration
Leg and Foot Ulcers
Lice
Lichen Planus
Lichen Sclerosis Et Atrophicus
Lipid Disorders
Lipomas
Lump
Lyme Disease
Mass
Melanoma
Mole
Molluscum Contagiosum Infection
Nail and Nail Bed Infection
Nevoid Basal Cell Carcinoma Syndrome
Nodular Basal Cell Carcinoma
Noduloulcerative Basal Cell Carcinoma
Parapsoriasis
Pigmented Basal Cell Carcinoma
Pityriasis Rosea
Plant Poisoning (Non-Food)
Psoriasis
Ringworm
Rosacea
Scabies
Seborrheic Dermatitis
Seborrheic Keratosis
Sexually Transmitted Diseases (STDs)
Shingles
Skin Cancer
Skin Discoloration
Skin Diseases
Skin Infections
Soft Tissue Sarcoma
Squamous Cell Carcinoma
Squamous Cell Carcinoma of Head and Neck
Sunburn
Superficial Basal Cell Carcinoma
Telogen Effluvium
Thrush
Tinea Versicolor
Ulcer
Varicose Veins
Warts
Wounds
Less
Background Check for Dr. Amin
No malpractice history found for New York.
No sanctions history found for the years that Healthgrades collects data.
No board actions found for the years that Healthgrades collects data.
Awards & Recognitions
Awards
Attending of the Year, 2009
Alpha Omega Medical Honor Society, 2000
Media & Publications
Combined 633-nm and 830-nm led treatment of photoaging skin., 2006
Multiple subclinical syringomatous proliferations encountered during Mohs surgery for basal cell carcinoma., 2004
RNA as a tumor vaccine: a review of the literature., 2001
Mutations in the desmoglein 4 gene underlie localized autosomal recessive hypotrichosis with monilethrix hairs and congenital scalp erosions., 2006
Complications from injectable polyacrylamide gel, a new nonbiodegradable soft tissue filler., 2004
Somatostatin increases collagenase-1 (MMP-1) expression in cultured human keratinocytes., 2001
Acne scar correction using calcium hydroxylapatite in a carrier-based gel.
Clinical comparison of four hair removal lasers and light sources., 2006
Comparative treatment of small diameter vascular lesions using extended pulse dye lasers., 2006
Sarcoid-like presentation of smoldering HTLV-I cutaneous lymphoma., 2003
Extraocular sebaceous carcinoma treated with Mohs micrographic surgery: report of a case and review of literature., 2008
Ectodermal Dysplasia with immunodeficiency: NEMO mutation.
Topical anesthetics for cosmetic and laser dermatology., 2005
Mesotherapy for facial skin rejuvenation: a clinical, histologic, and electron microscopic evaluation., 2006
Regulation of matrix metalloproteinase-1 expression in fibroblasts by calcitonin gene-related peptide., 2001
Glutamate uptake disguises neurotoxic potency of glutamate agonists in cerebral cortex., 1992
Chapter in Cosmetic Dermatology, Ed.
Languages Spoken by Dr. Amin & Staff