Healthgrades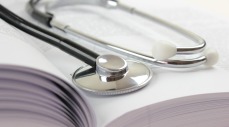 10 Steps to Pick the Right Doctor
Whether you need a primary care doctor or a specialist, these 10 steps will ensure you find the right doctor for you. View Slideshow
Dr. Shugarman's Experience
Research training, expertise and qualifications
Dr. Shugarman's Care Philosophy
I am board-certified in general and forensic psychiatry and always approach care and evaluations thoughtfully and respectfully, striving to deliver excellent clinical care to my patients and to conduct comprehensive forensic consultations. In my clinical practice, I treat a variety of psychiatric conditions and offer both medication management and psychotherapy services. In my forensic practice, I have experience in performing both civil and criminal assessments. Visit my website for more info.
Specialties
Forensic Psychiatry
Psychiatry
Forensic Psychiatry
Psychiatry
ADHD Testing
Aviation Medical Exams
Behavior Modification
Cognitive Behavioral Therapy (CBT)
Counseling Services
Crisis Intervention
Disability Evaluation
Evaluation and Treatment of Sleep Disorders
Eye Movement Desensitization and Reprocessing (EMDR)
FAA Flight Physical Class I
FAA Flight Physical Class II
FAA Flight Physical Class III
FAA Physical
Grief Therapy
Industrial Evaluation
Industrial Injuries
Insurance Physicals
Meditation
Pre-School Neuropsychological Assessment
Preventative Care
Psychiatric Evaluation
Psychological Evaluation
Suicide Intervention
Wellness Exams
Women's Mental Health
Worker's Compensation Evaluations
Acute Behavioral Diseases
Acute Insomnia
Acute Stress Disorder (ASD)
Addiction
Adjustment Disorder
Adolescent Depression
Adult Attention Deficit Disorder (ADD)
Adult Attention Deficit Hyperactivity Disorder (ADHD)
Adult Panic Anxiety Syndrome
Affective Disorders, Psychotic
Age-Related Cognitive Decline
Agitated Depression
Akinetic Mutism
Alcohol Related Disorders
Alcoholic Paranoia
Alcoholism (Alcohol Dependence)
Alzheimer's Disease
Alzheimer's Disease With Late-Onset
Amnesia
Amnesic Disorders
Amotivational Syndrome
Amphetamine Abuse
Anorexia
Antisocial Behavior
Antisocial Personality Disorder
Anxiety
Anxiety Attack
Anxiety -Tension Syndrome
Anxiolytic Dependence
Apathy
More
Asperger Syndrome
Asthenia
Attention Deficit Disorder (ADD)
Attention Deficit Hyperactivity Disorder (ADHD)
Attention Deficit Hyperactivity Disorder, Hyperactive Impulsive Type
Attention Deficit Hyperactivity Disorder, Predominantly Inattentive Type
Attention Problems
Atypical Depression
Avoidant Personality Disorder
Beck's Triad
Behavioral Disorders
Benzodiazepine Abuse
Bipolar Disorder
Bipolar I Disorder
Bipolar II Disorder
Bipolar IV Disorder
Bipolar V Disorder
Bipolar VI Disorder
Body Dysmorphic Disorder (BDD)
Borderline Personality Disorder
Brain Disorders
Brief Psychotic Disorder
Briquet's Syndrome
Bulimia
Caffeine Addiction
Caffeine-Related Disorders
Cannabis Dependence
Capgras' Syndrome
Catatonia
Catatonic Depression
Chemical Addiction
Chronic Depression
Chronic Fatigue Syndrome
Cocaine Addiction
Cognitive Disorders
Combat Stress Reaction
Compulsions
Compulsive Face Picking
Compulsive Finger Picking
Compulsive Scalp Picking
Cyclothymia (Chronic Mood Disorder)
Delayed Sleep Phase Disorder
Delirium
Delusion
Delusional Disorder
Dementia
Dementia - Parkinsonian
Dementia With Lewy Bodies
Dependence
Dependent Personality Disorder
Depersonalization Disorder
Depression
Depressive Disorders
Depressive Episode
Disordered Eating
Disruptive Behavior Disorders
Dissociative Amnesia
Dissociative Disorder
Dissociative Fugue
Dissociative Identity Disorder
Double Depression
Drug Abuse
Drug-Induced Insomnia
Dyssomnia
Dysthymia (Chronic Depression)
Eating Disorders
Egomania
Emotional Disability
Emotional Disorders
Emotional Stress
Endogenous Depression
Endogenous Insomnia
Episodic Concentration Difficulty
Excessive Daytime Sleepiness
Excessive Dieting
Factitious Disorders
Familial Diseases
Fatigue
Fear of Open Places
Fear of Sharp Things
Frontotemporal Dementia
Generalized Anxiety Disorder
Geriatric Depression
Grief
Hallucinations
Histrionic Personality Disorder
Homophobia
Homosexual Issues
Hyperactive Behavior
Hypersomnia
Hypochondriasis
Hypomania
Hysteria
Ideas of Reference
Identity Disorders
Idiopathic Hypersomnia
Impaired Cognition
Insanity
Insomnia
Insomnia With Sleep Apnea
Intermittent Explosive Disorder
Irregular Sleep-Wake Pattern
Kleptomania
Late-Life Bipolar
Major Affective Disorder 1
Major Affective Disorder 2
Major Depressive Disorder
Major Depressive Disorder-Related Fibromyalgia
Major Depressive Episode
Marijuana Abuse
Marijuana Addiction
Marijuana Amotivational Syndrome
Marriage Break-Up
Masochistic Behavior
Medical-Psychiatric Issues
Melancholic Depression
Memory Disorders
Mental Disability
Mental Disorders Related to Alzheimers
Mental Disorders Related to Huntington's Disease
Mental Illness
Mild Chronic Pain
Mild Cognitive Impairment
Mild Depression
Mild Hallucinations
Mild Psychosis
Misogyny
Mixed-State Bipolar Disorder
Mood Disorder Due to a General Medical Condition
Mood Disorders
Narcissistic Personality Disorder
Nerve Disorders
Nervous Breakdown
Neurosis
Nicotine Addiction
Nicotine Dependence
Nightmare Disorder
Non-Affective Psychosis
Obesity
Obsessive-Compulsive Disorder (OCD)
Organic Mood Syndrome
Organic Personality Syndrome
Overeating
Overweight
Pain Disorder
Panic Attack
Panic Disorder
Panic Disorder With Agorapobia
Panic Disorder Without Agorapobia
Paranoid Personality Disorder
Paraphilias
Paroxysmal Nocturnal Dyspnea
Persistent Anxiety
Personality Disorders
Phase of Life Problem
Phobia
Physical Addiction
Polysubstance Dependence
Postpartum Depression
Post-Traumatic Stress Disorder (PTSD)
Premenstrual Dysphoric Disorders
Premenstrual Syndrome
Preoccupation With Food
Prescription Drug Abuse
Primary Insomnia
Problem Sleepiness
Psychiatric Diseases
Psychiatric Disorders
Psychiatric Issues in Palliative Care
Psychogenic Cough
Psychogenic Headache
Psychological Addiction
Psychological Disorders
Psychological Problem
Psychoneurosis
Psychophysiological Insomnia
Psycho-Reactive Insomnia
Psychosis
Psychosomatic Illness
Psychotic Depression
Psychotic Disorders
Puerperal Psychosis
Rape Trauma Syndrome
Reactive Depression
Recurrent Hypersomnia
Relationship Issues
Residual ADHD
Sadism
Schizoaffective Disorder
Schizoid Personality Disorder
Schizophrenia
Schizophreniform Disorder
Schizotypal Personality Disorder
Seasonal Affective Disorder
Seasonal Concentration Difficulty
Secondary Insomnia
Sedative Abuse
Sedative, Hypnotic, or Anxiolytic Dependence
Self-Harm
Self-Induced Water Intoxication and Schizophrenic Disorders Syndrome
Self-Injury Behavior
Separation Anxiety
Severe Anxiety
Severe Depression
Sex Addiction
Sexual Aversion Disorder
Sexual Desire Disorders
Sexual Disorders
Sexual Disorders and Gender Identity Disorders
Shared Psychotic Disorder
Shift Work Sleep Disorder
Situational Depression
Sleep Deprivation
Sleeping Pill Addiction
Smoking-Related Disorders
Social Phobia
Spiritual Problems
Stress
Stress-Related Asthma
Substance Abuse
Substance Intoxication Delirium
Substance Use Disorders
Substance Withdrawal
Substance Withdrawal Delirium
Substance-Induced Disorders
Substance-Induced Mood Disorders
Suicide
Summer Affective Disorder
Tactile Hallucinations
Tobacco Dependence
Tobacco Withdrawal
Transgender Disorders
Transsexualism
Trichotillomania
Undifferentiated Somatoform Disorder
Visual Hallucinations
Weight Cycling
Weight Gain
Weight Loss
Wernicke-Korsakoff Syndrome
Wernicke's Disease
Withdrawal Delirium
Workplace Depression
Work-Related Injuries
Less
Background Check for Dr. Shugarman
No malpractice history found for Virginia.
No sanctions history found for the years that Healthgrades collects data.
No board actions found for the years that Healthgrades collects data.
Awards & Recognitions
Awards
Media & Publications
Languages Spoken by Dr. Shugarman & Staff