Healthgrades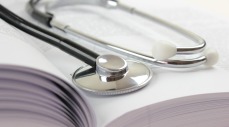 10 Steps to Pick the Right Doctor
Whether you need a primary care doctor or a specialist, these 10 steps will ensure you find the right doctor for you. View Slideshow
Dr. Pagnani's Background
Research training, expertise and qualifications
Care Philosophy
Dr Pagnani specializes in sports medicine and surgery of the knee and shoulder. He acted as Head Team Physician for the Nashville Predators NHL Hockey Team from 1998-2007. In addition, he is a consultant to the Miami Dolphins Football Team. Dr Pagnani has cared for many well known athletes. He has served as a team physician for the New York Giants, Nashville Kats, Nashville Sounds, Tennessee State University and several Nashville area high schools. He has also acted as the Team Physician for Elite Runners for Country Music Marathon. In 2004 Dr Pagnani was named the Tennessee Sports Medicine Person of the Year by the Tennessee Athletic Trainers Society.
Specialties
Sports Medicine
Orthopedic Knee Surgery
Orthopedic Shoulder & Elbow Surgery
Orthopaedic Sports Medicine
Orthopedic Surgery
Sports Medicine
ACL (Anterior Cruciate Ligament) Surgery
Arthroscopic Meniscus Repair
Arthroscopic Rotator Cuff Repair
Elbow Arthroscopy
Elbow Ligament Reconstruction
Joint Drainage
Knee Arthroscopy
Knee Ligament Reconstruction
Knee Surgery
Rotator Cuff Surgery
Shoulder Arthroscopy
Shoulder Stabilizations
Steroid Injections
Viscosupplementation With Hyaluronate
Adhesive Capsulitis
Ankle Sprain and Achilles Tendon Sprain or Rupture
Anterior Cruciate Ligament (ACL) Injuries
Anterior Cruciate Ligament (ACL) or Posterior Cruciate Ligament (PCL) Tear
Bursitis
Cartilage Tear
Dislocated Joint
Glenoid Labrum Tear
Internal Derangement of Knee
Knee Dislocation (incl. Meniscal Tear)
Knee Pain
Knee Sprain
Ligament Tears
Meniscus Tear
Osteoarthritis
Osteoarthritis of Knee
Patellofemoral Pain Syndrome or Knee Pain
Plantar Fasciitis
Rotator Cuff Injuries
Rotator Cuff Tear
Shoulder Dislocation
Shoulder Impingement Syndrome
Shoulder Instability
Sports Injuries
Throwing Injuries
Torn Cartilage
Healthgrades
What to Know Before You Go
Background Check for Dr. Pagnani
No malpractice history found for Tennessee.
No sanctions history found for the years that Healthgrades collects data.
No board actions found for the years that Healthgrades collects data.
Awards & Recognitions
Awards
Media & Publications
Tennessee Sports Medicine Person of the Year, 2004
Order of Honorable Kentucky Colonels, appointed
US News Top Doctor, 2011-
Marquis Who's Who in America, 2008
Marquis Who's Who in Health Care, 2011
"Top Doctors in Nashville" - Nashville Lifestyles Magazine, 2005-
Joe Reilly Award for Service, Father Ryan High School, 2008-
Castle Connolly Top Doctor, 2005-
Chapter - Open Repair of Anterior Shoulder Instability In: Cole B and Sekiya J: Surgical Techniques of the Shoulder, Elbow and Knee in Sports Medicine, 2008
Chapter - Open Repair of Anterior Shoulder Instability In: Cole B and Sekiya J: Surgical Techniques of the Shoulder, Elbow and Knee in Sports Medicine, 2nd Edition
Anterior Instability of the Shoulder: In: Andrews, JR and Wilk, K (eds.): The Athlete's Shoulder, 1994
Chapter - Multidirectional Instability in the Athlete. In: Pettrone, FA, (ed.), Athletic Injuries of the Shoulder, 1994
Chapter - Anatomy of the Knee.In: Nicholas, JA and Hershman, E, (eds.), The Lower Extremity andSpine in Sports Medicine, 2nd edition, 1995
Chapter - Soft Tissue Physiology and Repair. In: Kasser, JR (ed.) Orthopaedic Knowledge Update 5, 1996
Chapter - Introduction and Historical Aspects. In: Warren, RF; Craig, EV; and Altchek, DW: The Unstable Shoulder, 1999
Chapter - Techniques to Repair the Multidirectionally Unstable Shoulder. In: Abram JS: Management of the Unstable Shoulder, 2011
Chapter - Other Knee Problems and Injuries. In Johnson, RJ and Lombardo, J, (eds.), Current Review of Sports Medicine, 1994
Chapter - Fixed and Chronic Dislocations. In: Warren, RF; Craig, EV; and Altchek, DW: The Unstable Shoulder, 1999
Shoulder Instability: Overview with Treatment Options and Surgical Indications. In: Pettrone, FA, (ed.)Athletic Injuries of the Shoulder, 1994
Chapter - Conservative Treatment of Anterior Cruciate Ligament Insufficiency. In: Wojtys, EM, (ed.), The ACL-Deficient Knee, 1994
Chapter - Instability of the Shoulder In: Nicholas, JA and Hershman, E, (eds.), The Upper Extremity and Spine in Sports Medicine, 2nd edition, 1995
Chapter - Acute Injuries of the Shoulder. In: Griffin, LY,(ed.), Orthopaedic Knowledge Update-Sports Medicine, 1994
Chapter - Glenohumeral Stabilization: Arthroscopic Suretac Technique. In: Torg, JS and Shephard, RJ, (eds.), Current Therapy in Sports Medicine, 3rd edition, 1995
Chapter - Reconstructive Surgery for Patients with Epidermolysis Bullosa In: Lin, AN and Carter, DM, (eds.), Epidermolysis Bullosa: Basic and Clinical Aspects, 1992
Chapter - Glenohumeral Instabilty. In: Drez, D and DeLee, J, (eds.), Orthopaedic Sports Medicine: Principles and Practice, 1993
Chapter - Open Treatment of Anterior Instability:Surgical Technique. In Provencher, M and Romeo A: Shoulder Instability: A Comprehensive Approach
Symptomatic Ossification of the Tibiofibular Syndesmosis in Professional Football Players, 1995
Anatomic Considerations in Harvesting the Semitendinosus and Gracilis Tendons and A Technique of Harves, 1993
The Pathophysiology of Anterior Shoulder Instability, 1993
Arthroscopic Fixation of Superior Labral Lesions Using a Biodegradable Implant: A Preliminary Report, 1995
Arthroscopic Shoulder Stabilization Using Transglenoid Sutures: Four-Year Minimum Follow-Up, 1996
A Muscle-Splitting Approach to the Medial Collateral Ligament of the Elbow: Neuroanatomy and Operative Technique, 1996
Osteochondritis Dissecans of the Femoral Condyles: Long-Term Results of Excision of the Fragment, 1997
The History of Anterior Shoulder Instability: Evolution of Principles and Treatment--Part I, 1993
Management of the First-Time Shoulder Dislocation, 1994
Effect of Lesions the Superior Portion of the Glenoid Labrum on Glenohumeral Translation, 1995
An Arthroscopic Technique for Anterior Stabilization of the Shoulder with a Bioabsorbable Tack, 1996
Arthroscopic Shoulder Stabilization, 1993
Rehabilitation of the Unstable Shoulder, 1993
Internal Fixation of Proximal Humerus Fractures Using the Screw-Tension Band Technique, 1994
Patient Selection for Arthroscopic Shoulder Stabilization, 1996
Antegrade Drilling for Osteochondritis Dissecans of the Knee, 1997
The Active Compression Test: A New and Effective Test for Diagnosing Labral Tears and Acromioclavicular Joint Pathology, 1998
Extrusion of the Medial Meniscus, 1991
Role of the Long Head of the Biceps Brachii in Glenohumeral Stability: A Biomechanical Study in Cadavera, 1996
Effect of Aspirin on Heterotopic Ossification after Total Hip Arthroplasty in Men with Osteoarthrosis, 1991
The History of Anterior Shoulder Instability: Evolution of Principles and Treatment--Part II, 1993
Stabilizers of the Glenohumeral Joint, 1994
Indications for Arthroscopic Shoulder Stabilization, 1994
Humeral Head Osteonecrosis: Clinical Course and Radiographic Predictors of Outcome, 1996
Painful Os Acromiale (or Unfused Acromial Apophysis) in Athletes, 2006
Arthroscopic Capsular Plication in Throwing Athletes
Anterior Cruciate Ligament: Indications and Results of Reconstruction, 1993
Arthroscopic Shoulder Stabilization, 1993
Multidirectional Instability: Medial T-plasty and Selective Capsular Repairs, 1993
Postoperative Femoral Fracture after Fixation of an Intertrochanteric Fracture with the Gamma Nai, 1994
Reproducibility of Instrumented Knee Examination in Patients with ACL Insufficiency: A Comparison of Four Devices, 1994
Surgical Treatment of Traumatic Anterior Shoulder Instability in American Football Players: Two-to-Six Year Follow-Up in Fifty-Eight Athletes, 2002
Hamstring Tendon Harvesting: Reviewing Anatomic Relationships and Avoiding Pitfalls, 2003
Open Capsular Repair Without Bone Block of Anterior Instability in Patients with and Without Bony Defects of the Glenoid and/or Humeral Head, 2008
Education & Training
Vanderbilt University School Of Medicine

Graduated in

1987
Baylor University Medical Center/Parkland Hospital

Complete in

1988
Hospital For Special Surgery (Orthopaedic Surgery)

Complete in

1992
Hospital For Special Surgery (Shoulder Surgery)

Complete in

1993
Hospital For Special Surgery (Sports Medicine)

Complete in

1993
Columbia University

Graduated in

1983
Other Education
Head Team Physican Nashville Predators

Complete in

2007
Languages Spoken by Dr. Pagnani & Staff