Healthgrades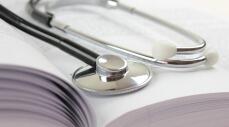 10 Steps to Pick the Right Doctor
Whether you need a primary care doctor or a specialist, these 10 steps will ensure you find the right doctor for you. View Slideshow
Dr. Armstrong Jr.'s Experience
Dr. Armstrong Jr.'s Care Philosophy
Specialties
Sinus Surgery
Allergy & Immunology
Ear, Nose, and Throat
Facial Cosmetic Surgery
Facial Plastic & Reconstructive Surgery
Facial Plastic Surgery
Otolaryngic Allergy
Pediatric Otolaryngology (Ear, Nose & Throat)
Rhinology
Otolaryngology
Plastic Surgery & Facial Surgery
Dr. Armstrong Jr. says...
Ablation or Excision of Nasal Turbinates
Adjacent Tissue Transfer
Allergy Testing
Antrostomy and Antrotomy (Sinus Surgery)
Asian Eyelid Surgery
Balloon Sinuplasty
Belotero® Injection
Blepharoplasty
Botox® for Chronic Migraine
Botox® Injection
Brow Lift
CO2 Laser Treatment for Skin Lesions
Continuous Positive Airway Pressure (CPAP)
Cosmetic Eyelid Surgery
Cosmetic Facial Surgery
Cosmetic Surgical Procedure
Destruction of Malignant Skin Lesion
Diagnostic Nasal and-or Sinus Endoscopy
Ear Pinning
Ear Plastic Surgery (Otoplasty)
Ear Reconstruction
Ear Surgery
Ear Tube Placement
Earlobe Repair
Earwax Removal
Endoscopic Brow Lift
Endoscopic Sinus Surgery
ENT Surgery
Ethmoidectomy (Sinus Surgery)
More
Excision of Benign Skin Lesion
Excision of Lipoma
Excision of Malignant Skin Lesion
Excision of Parotid, Sublingual, or Submandibular Gland
Excision of Skin Lesion
Excision or Destruction of Palate or Uvula Lesion
Excision or Destruction of Tongue Lesion
Eyelid Reconstruction Surgery
Eyelid Surgery
Facelift
Facial Reconstruction
Facial Rejuvenation, Advanced, Laser
Foreign Body Removal
Fractional Ablative Laser Treatment
Fractional Non-Ablative Laser Treatment
Head and Neck Surgery
Intranasal or Sinus Procedure
Juvéderm® Injection
Laryngoscopy
Laryngoscopy - Laryngotomy - Laryngectomy - Pharyngolaryngectomy - Pharyngectomy
Laryngoscopy and Laryngotomy
Laser Surgery
Lip Augmentation
Lip Surgery
Lip, Excision or Resection
Lipomas Sebacious Cyst Removal
Liposelection Treatment by Vaser
Lymph Node Biopsy or Excision
Myringotomy
Nasal Disorder Endoscopy
Nasal Lacrimal Duct Surgery
Nasal Packing for Epitaxis
Nasal Reconstruction
Nasal Septum Surgery (Septoplasty)
Nasal Surgery
Neck Liposuction
Non-Cosmetic Chemodenervation
Nose Plastic Surgery (Rhinoplasty)
Parotidectomy
Ptosis (Eyelids) Surgery
Radiesse® Injections
Removal of Foreign Body from Ear
Restylane® Injections
Sculptra™ Injection
Sentinel Node Biopsy
Sinus Surgery
Skin Biopsy
Skin Cancer Removal
Skin Cancer Surgery With Reconstruction
Skin Cancer Tumor Treatment
Skin Grafts
Skin Lesion Biopsy
Skin Lesion Repair
Skin Procedures
Skin Resurfacing
Skin Surgery
Sleep Apnea Surgery
Soft Tissue Mass Biopsy
Sphenoidotomy (Sinus Surgery)
Temporal Artery Biopsy
Thyroid Surgery
Tracheal Surgery
Treatment for Nose Bleeds
Turbinate Reduction
Uvulectomy
Vestibule and Floor of Mouth, Excision or Destruction
Wound Repair
Less
Dr. Armstrong Jr. says...
Abscess
Acoustic Neuroma
Acute Laryngitis
Acute Sinusitis
Acute Tonsillitis
Allergic Reaction
Allergic Rhinitis
Allergies
Autoimmune Diseases
Basal Cell Carcinoma
Bell's Palsy
Benign Skin Lesion
Benign Tumor
Bone Cancer
Bone Disorders
Brain Disorders
Broken Nose
Cancer
Cholesteatoma
Chronic Adenoid Infection
Chronic Laryngitis
Chronic Sinusitis
Chronic Tonsillitis
Cleft Lip and Palate
Conductive Hearing Loss
Cosmetic Conditions
Cutaneous Squamous Cell Carcinoma
Deafness
Dentofacial Anomalies
Deviated Septum
More
Dizziness
Down Syndrome
Drooping Eyelids (Ptosis)
Ear Ache
Ear Disorders
Earwax Buildup
Enlarged Turbinates
ENT Cancer
Eustachian Tube Dysfunction
Eyelid Disorders
Face Skin Lesions
Facial Birth Defect
Facial Fracture
Facial Laceration
Facial Pain
Facial Skin Cancer
Facial Trauma
Fracture
Gastroesophageal Reflux Disease (GERD)
Gastrointestinal Diseases
Geographic Tongue
Head and Neck Cancer
Head or Neck Lump or Swelling
Headache
Headache (incl. Migraine)
Hearing Loss
Hearing Loss Due to Noise
Hoarse Voice (Dysphonia)
Hyperacusis
Laryngeal Cancer
Laryngitis
Larynx Conditions
Leukoplakia
Loss of Smell and-or Taste
Malignant Bone Cancer of the Skull, Face, and Jaw
Mandibular Hypoplasia
Maxillary and Malar Fractures
Meniere's Disease
Merkel Cell Carcinoma
Nasal Obstruction
Neck Cancer
Non-Melanoma Skin Cancer
Nosebleed
Oral and-or Facial Cleft
Oral Cancer
Orbital Fracture
Osteosarcoma
Otitis Media
Otosclerosis
Outer Ear Infection
Perforated Eardrum
Peritonsillar Abscess
Pulmonary Disease
Salivary Gland Cancer
Salivary Gland Stones and Inflammation
Sinus Problems
Sinusitis
Sjögren's Syndrome
Skin Cancer
Sleep Apnea
Sleep Disorders
Squamous Cell Carcinoma
Tinnitus
TMJ
Tongue Cancer
Tongue-Tie
Tonsil Cancer
Tonsil Disorders
Tonsillitis
Trigeminal Neuralgia
Vertigo
Vocal Cord Nodule
Vocal Cord Paralysis
Vocal Cord Polyp
Less
Background Check for Dr. Armstrong Jr.
No malpractice history found for Virginia.
No sanctions history found for the years that Healthgrades collects data.
No board actions found for the years that Healthgrades collects data.
Awards & Recognitions
Awards
Richmond Magazine Top Doctors, 2002, 2004
National Merit Scholarship, 1981
Top Doctors in the United States - Consumer's Research Council, 2005-prese
AAO-HNS Resident Clinical Research Award, 1993
Outstanding Educator in Otolaryngology - Chesterfield Family Practice Residency Program, 1999, 2000
Alpha Omega Alpha, 1989
Duke University Medical School Merit Scholarship, 1985
Princeton University Highest Academic Average in Biology Department, 1985
Duke Eye Center Research Scholarship, 1987
Phi Beta Kappa, 1985
Media & Publications
Languages Spoken by Dr. Armstrong Jr. & Staff