Healthgrades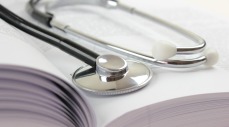 10 Steps to Pick the Right Doctor
Whether you need a primary care doctor or a specialist, these 10 steps will ensure you find the right doctor for you. View Slideshow
Dr. Slidell's Experience
Research training, expertise and qualifications
Dr. Slidell's Care Philosophy
I specialize in caring for children. This is because surgery for children is very different from surgery for adults. Treatments will be planned with each child's growth and development in mind. I work with families to address each child's physical and emotional concerns. I am committed to taking all of the time necessary to answer every question. I will discuss your child's condition and help you learn about it. I will explain your options, even the ones that may not require surgery when appropriate. I operate in state of the art facilities equipped with the latest technology that allow me to perform advanced minimally invasive surgery. This approach speeds recovery, reduces pain, and minimizes scarring.
Specialties
Pediatric Surgery
General Surgery
Abdominal Mass Biopsy
Abdominal Surgery
Advanced Laparoscopic Surgery
Anti-Reflux Surgery
Appendectomy, Laparoscopic
Appendectomy, Open
Biopsy
Biopsy of Affected Tissue
Bowel Resection
Bowel Surgery
Colectomy
Decortication and Pleurectomy
Diagnostic Surgery
Diaphragmatic Hernia Repair, Open
Diaphragmatic/Paraesophageal Hiatal Hernia Repair, Open
Duodenal Surgery
Enterostomy (Laparoscopic or Open)
Esaphgo-Gastro-Duodenoscopy (EGD)
Esophageal Dilatation
Esophageal Surgery
Esophagogastroscopy
Esophagomyotomy
Excision of Benign Skin Lesion
Excision of Neck Mass
Excision of Small Cyst
Excisional Biopsy
Gallbladder Removal
More
Gallbladder Removal (Cholecystectomy), Laparoscopic
Gallbladder Removal (Cholecystectomy), Open
Gastric Tube Insertion
Gastrointestinal Surgery
Gastrointestinal Surgery, Laproscopic
Gastroscopy
Head & Neck Surgery
Heller Myotomy
Hemicolectomy
Hepatobiliary Surgery
Hernia and Hydrocele Repair
Inguinal Hernia Repair, Laparoscopic
Inguinal Hernia Repair, Open
Intestinal Biopsy
Laparoscopic Abdominal Surgery
Laparoscopic Adrenal Surgery
Laparoscopic Anti-Reflux Surgery
Laparoscopic Colectomy
Laparoscopic Colon Surgery
Laparoscopic Gallbladder Surgery
Laparoscopic Kidney Surgery
Laparoscopic Splenectomy
Laparoscopic Surgical Procedures
Laparotomy
Liver Biopsy
Liver Surgery
Lung Biopsy
Lung Resection
Lung Surgery
Lymph Node Biopsy or Excision
Minimally-Invasive Surgery
Muscle Biopsy
Pectus Carinatum Repair
Pectus Excavatum Repair 
Pediatric Advanced Laparoscopy Procedures
Pediatric Advanced Laparoscopy Surgery
Pediatric Surgical Procedures
Percutaneous Edoscopic Gastrostomy (PEG)
Peritoneal Dialysis
Peritoneal Dialysis Catheter Placement
Peritoneal Dialysis Procedures
Pleural Biopsy
Port Placements or Replacements
Proctectomy, Open or Laparoscopic (incl. Swenson and Duhamel Procedures)
Removal of Reproductive Organs (Hysterectomy, Oophorectomy, Salpingectomy, Salpingo-Oophorectomy, Resection of Peritoneal Malignancy)
Sentinel Node Biopsy
Single Incision Gallbladder Removal
Skin Biopsy
Small Bowel Resection
Small Bowel Surgery
Soft Tissue Mass Biopsy
Splenectomy and Splenorrhaphy
Surgical Biopsy
Thoracic Surgical Procedures
Thoracoscopic Procedures
Thoracoscopic Surgery
Thyroid Cancer/Neck Dissections
Thyroid Surgery
Tumor Surgery
Ultrasound-Guided Biopsy
Video-Assisted Thoracoscopic (VATS) Lobectomy
Video-Assisted Thoracoscopic (VATS) Thymectomy
Video-Assisted Thoracoscopic Surgery (VATS)
Video-Assisted Thoracoscopic Surgery (VATS) or Thoracotomy
Less
Abdominal Hernia
Abscess
Achalasia
Acid Reflux
Acid/Peptic Disorders
Acute Appendicitis
Adolescent Cancer
Ankyloglossia
Anorectal Atresia
Anorectal Malformations
Appendicitis
Appendix Cancer
Atresia of Small Intestine
Bile Duct Cancer
Bile Duct Obstruction
Biliary Atresia
Biliary Atresia, Intrahepatic, Non Syndromic Form
Biliary Atresia, Intrahepatic, Syndromic Form
Branchial Clefts - Characteristic Facies - Growth Retardation - Imperforate Nasolacrimal Duct
Cancer
Cancer Treatment Complications
Cholecystitis
Cholecystitis and Gallstones
Choledochal Cyst
Chronic Appendicitis
Congenital Bronchogenic Cyst
Congenital Disorders
Cyst
Cystic Hygroma
Dermoid Cyst
More
Diaphragmatic Agenesis - Radial Aplasia - Omphalocele
Diaphragmatic Hernia, Congenital
Diaphragmatic/Hiatal Hernia
Empyema
Esophageal Atresia
Esophageal Atresia With Tracheoesophageal Fistula
Esophageal Atresia Without Tracheoesophageal Fistula
Esophageal Dilation
Esophageal Fistula
Esophageal Stricture
Failure to Thrive
Feeding Disorders
Gallstones
Gastroenterologic Cancer (Colon, Stomach, Esophageal, Liver)
Gastroesophageal Reflux Disease (GERD)
Gastroschisis
Germ Cell Tumor
Granuloma
Groin Hernia
Hepatobiliary Cancer
Hepatoblastoma
Hernia
Hiatal Hernia
Hirschsprung's Disease
Hydrocele
Hydrocele (Pediatric)
Immune Thrombocytopenic Purpura (ITP)
Imperforate Anus
Incisional Hernia
Inguinal Hernia
Intestinal Atresia
Intussusception
Jejunal Atresia
Malignant Germ Cell Tumor
Malrotation
Meckel's Diverticulum
Metastatic Cancer
Muscle Cancer
Necrotizing Enterocolitis
Neonatal Ovarian Cyst
Neuroblastoma
Omphalocele - Exstrophy - Imperforate Anus
Omphalomesenteric Duct Cyst
Ovarian Cysts
Ovarian Germ Cell Tumor
Paraesophageal Hernia
Parasitic Appendicitis
Pectus Excavatum
Pediatric Cancer
Pediatric Gastroesophageal Reflux Disease
Pediatric Hernia
Pediatric Tumor
Pilonidal Cyst
Pyloric Stenosis
Rhabdoid Tumor
Rhabdomyosarcoma
Sarcoma
Sebaceous Cysts
Short Bowel Syndrome
Soft Tissue Cancer
Soft Tissue Sarcoma
Spleen Cancer
Teratoma
Thymus Cancer
Thyroglossal Duct Cyst
Traumatic Hernia
Umbilical Hernia
Urachal Cyst
Ventral Hernia
Wilms' Tumor
Less
Background Check for Dr. Slidell
No malpractice history found for Illinois.
No sanctions history found for the years that Healthgrades collects data.
No board actions found for the years that Healthgrades collects data.
Awards & Recognitions
Awards
Media & Publications
Simonian Award, Best Clinical Research Presentation, Georgetown University Hospital, 2006, 2007
First Prize, Resident Clinical Research Paper, American College of Surgeons, Metropolitan Washington Chapter, Washington, DC, 2008
String of Pearls Award for 'Compassion, Humanism and Dedication to Teaching' Georgetown University School of Medicine, 2009
String of Pearls Award for 'Compassion, Humanism and Dedication to Teaching' Georgetown University School of Medicine, 2010
String of Pearls Award for 'Compassion, Humanism and Dedication to Teaching' Georgetown University School of Medicine, 2008
Preston Award for Outstanding Resident Teacher; Georgetown University Hospital, 2010
Finalist, American College of Surgeons, Resident Award for Exemplary Teaching, 2010
Impact of Total Lymph Node Count and Lymph Node Ratio on Staging and Survival after Pancreatectomy for Pancreatic Adenocarcinoma: A Large, Population-Based Analysis., Jan 2008
Is there a Difference in Survival Between Right- Versus Left-Sided Colon Cancers?, Sept 2008
Sigmoid Volvulus in College-Age Teenagers., Nov 2004
Solid Pseudopapillary Tumor in a Pancreatic Rest of the Jejunum: A Case Report and Review of the Literature, April 2009
Education & Training
Brown Medical School

Graduated in

2003
Georgetown University Hospital

Complete in

2004
Georgetown University Hospital

Complete in

2010
Childrens National Medical Center

Complete in

2012
Connecticut College

Graduated in

1994
Other Education
The Johns Hopkins Bloomberg School Of Public Health

Complete in

2006
Languages Spoken by Dr. Slidell & Staff