Healthgrades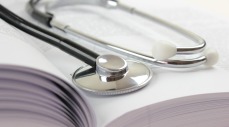 10 Steps to Pick the Right Doctor
Whether you need a primary care doctor or a specialist, these 10 steps will ensure you find the right doctor for you. View Slideshow
Dr. Dew's Experience
Research training, expertise and qualifications
Dr. Dew's Care Philosophy
My practice style is to offer patients subspecialty expertise for their MRI imaging in a caring, calm outpatient environment. We work closely in consultation with referring physicians to speed patient recovery. My specialty training at one of the leading medical school in Radiology, McGill University, subspecialty training at the University of Illinois and years teaching Muskuloskeletal MRI and Body MRI as an Assistant Professor at Rush Medical Center in Chicago has given me a strong foundation.
Specialties
Diagnostic Radiology
Magnetic Resonance Imaging (MRI)
Musculoskeletal Radiology
CT Scan (Computed Tomography)
Diagnostic Imaging
MRI (Magnetic Resonance Imaging)
Sonography
Abdominal Disorders
Accessory Navicular Bone
Achilles Tendinitis
Achilles Tendon Injuries
Achilles Tendon Rupture
Amputated Finger
Ankle Fracture
Ankle Injury
Ankle Instability
Ankle Laxity
Ankle Ligament Rupture
Ankle Misalignment
Ankle Sprain
Ankle Sprain and Achilles Tendon Sprain or Rupture
Anterior Cruciate Ligament (ACL) Injuries
Anterior Interosseous Nerve Compression
Arm Fracture (incl. Elbow and Shoulder)
Arthritis
Arthritis of the Ankle
Arthritis of the Elbow
Arthritis of the Finger
Arthritis of the Foot
Arthritis of the Hand
Arthritis of the Midfoot
Arthritis of the Shoulder
Arthritis of the Toe
Arthritis of the Wrist
Arthritis-Related Enthesitis
Arthropathy
Arthropathy Associated With Bacterial Disease
More
Arthropathy Associated With Infectious and Parasitic Diseases
Arthropathy Associated With Reiters Disease
Arthropathy Associated With Viral Disease
Arthropathy in Behcet's Syndrome
Avascular Necrosis of Femoral Head, Familial Form
Avulsion Fracture
Benign Tumor
Bennett's Fracture
Bone Tumor
Bowler's Finger Syndrome
Broken Finger
Bursitis
Calcaneus Fracture
Calf Muscle Strain
Carpal Fractures
Carpal Tunnel Syndrome
Cartilage Tear
Cellulitis
Common Peroneal Nerve Dysfunction
Complex Fractures
Complex Regional Pain Syndrome
Compound Fracture
Compression Fracture
Congenital Dislocation of Patella
Crystal Arthropathy
Crystalline Arthritis
Cubital Tunnel Syndrome
Digital Deformities of the Feet
Dislocated Elbow
Dislocated Joint
Distal Radius Fracture
Elbow Bursitis
Extra-Articular Fracture
Extremity Malunions
Extremity Nonunion
Femoral Acetabular Impingement
Femur Fracture
Finger Disorders
Finger Injuries
Finger Joint Sprain
Foot & Ankle Disorders
Foot Fracture
Fracture
Fractured Lower Leg
Gout
Gouty Arthropathy
Hallux Limitus
Hallux Rigidus
Hand Conditions
Hand Fracture
Hand Ligament Rupture
Hand Muscle Strain
Hand Neuropathy
Hand Pain
Hand-Arm Vibration Syndrome
Hemophilic Arthropathy
Hip Arthritis
Hip Bursitis
Hip Dislocation
Hip Flexor Strain
Hip Labral Tear
Impingement Syndrome
Infectious Arthritis
Insufficiency Fracture
Intra-Articular Fracture
Joint Effusion
Joint Fracture
Knee Arthritis
Knee Deformity
Knee Dislocation (incl. Meniscal Tear)
Knee Fracture
Knee Injuries
Knee Joint - Varus Deformity
Knee Ligament Injuries
Knee Ligament Rupture
Knee Pain
Knee Sprain
Knee Tendinitis
Lateral & Medial Epicondylitis (Tennis & Golf Elbow)
Lateral Epicondylitis (Tennis Elbow)
Leg Fracture Above Knee (incl. Hip)
Leg Fracture Below Knee (incl. Ankle)
Ligament Disorders
Ligament Sprain
Ligament Tears
Malignant Tumor
Malunion of Fracture
Medial Epicondylitis (Golfer's Elbow)
Medial Tibial Stress Syndrome
Meniscus Tear
Metatarsal Fracture
Monoarthropathy
Musculoskeletal Diseases
Neuropathic Arthropathy
Neuropathic Diseases & Disorders
Neuropathic Joints
Nonunion of Fracture
Olecranon Bursitis
Osteoarthritis
Osteoarthritis of Wrist
Osteoarthropathy
Osteochondritis
Osteochondritis Dissecans
Osteochondroma
Osteoid Osteoma
Osteomalacia
Osteomyelitis
Osteoporosis
Partially Dislocated Elbow (Nursemaid Elbow)
Patella Dislocations
Patella Femoral Dislocation
Pathologic Fracture
Pediatric Ankle Fractures
Pediatric Fractures
Pelvic Fracture
Plantar Fasciitis
Polyarthropathy
Posterior Cruciate Ligament (PCL) Injuries
Posterior Interosseous Nerve Syndrome
Posterior Tibial Tendon Rupture
Posterior Tibial Tendonitis
Post-Infectious Reactive Arthropathy
Post-Traumatic Arthritis
Psoriatic Arthritis
Pyogenic Arthritis
Reflex Sympathetic Dystrophy
Rheumatoid Arthritis
Rib Fracture
Rotator Cuff Injuries
Rotator Cuff Tear
Rupture of Ulnar Collateral Ligament of Thumb
Ruptured Tendon
Scaphoid Fractures
Scapular Fracture
Seronegative Arthritis
Seronegative Spondyloarthropathy
Sesamoiditis
Shoulder Dislocation
Shoulder Disorders
Shoulder Impingement Syndrome
Shoulder Injuries
Shoulder Labral Tear
Shoulder Muscle Strain
Shoulder Sprain
Shoulder Tendinitis
Simple Fractures
Skier's Thumb
Soft Tissue Cancer
Soft Tissue Infection
Soft Tissue Sarcoma
Soft Tissue Tumor
Spondylarthritis
Spondylarthropathy
Sports Injuries
Sprain
Sternum Fracture
Strain of Hamstring Muscle
Strain of Muscle and-or Tendon of Forearm
Strain of Tendon of Medial Thigh Muscle
Stress Fracture
Subacromial Bursitis
Synostoses, Tarsal, Carpal, and Digital
Synovial Osteochondromatosis
Synovial Sarcoma
Synovitis
Tarsal Carpal Coalition Syndrome
Tarsal Tunnel Syndrome
Tendon Disorders
Tendon Injuries
Tendonitis
Thumb Basal Joint Arthritis
Tibia Fracture
Tibial Tuberosity Apophysitis
Toe Fractures
Transient Arthropathy
Traumatic Arthropathy
Traumatic Injuries
Trigger Finger
Trochanteric Bursitis
Tumor
Ulnar Nerve Entrapment at Wrist
Ulnar Nerve Injuries
Ulnar Neuritis
Ulnar Neuropathy
Upper Extremity Fracture
Wear & Tear Arthritis
Wrist Cyst
Wrist Disorders
Wrist Fracture
Wrist Injuries
Wrist Pain
Wrist Sprain
Less
Healthgrades
What to Know Before You Go
Background Check for Dr. Dew
No malpractice history found for Illinois.
No sanctions history found for the years that Healthgrades collects data.
No board actions found for the years that Healthgrades collects data.
Awards & Recognitions
Awards
Media & Publications
Annual MVP Award for Good Shepherd Hospital-Advocate Healthcare System, Chicago, IL, 1999
Languages Spoken by Dr. Dew & Staff