Dr. Park's Experience
Dr. Park's Care Philosophy
Specialties
Orthopedic Surgery
Orthopedic Foot & Ankle Surgery
Orthopedic Sports Medicine
Dr. Park says...
Achilles Tendon Reconstruction
Achilles Tendon Rupture Repair
ACL Surgery
Ankle Arthroscopy
Ankle Fracture Repair
Ankle Fusion
Ankle Ligament Reconstruction
Ankle Replacement
Ankle Surgery
Ankle–Brachial Index Test
Anterior Tibial Tendon Repair
Arm Surgery
Arthroscopic Joint Surgery
Bone Grafting
Bunion Surgery
Bunionette Correction
Clawtoe Correction Surgery
Corrective Foot Surgery
Custom Made Foot Orthotic
Debridement
Diabetic Foot Care
Dressing and-or Debridement of Wound, Infection, or Burn (incl. Negative Pressure Wound Therapy)
Elbow Fracture and Dislocation Treatment
Elbow Fracture and-or Dislocation Treatment, Open
Endoscopic Plantar Fasciotomy
Excision of Femur or Knee
Excision of Tarsal or Metatarsal
Excision of Tibia or Fibula
First MTP Arthrodesis
First MTP Cheilectomy
More
Flatfoot Correction
Foot and Ankle Fracture and Dislocation Treatment
Foot and Ankle Fracture Treatment, Closed
Foot and Ankle Fracture Treatment, Open
Foot and Ankle Ligament and Tendon Repair
Foot and Ankle Reconstruction
Foot and Ankle Surgery
Foot Surgery
Fracture and-or Dislocation Treatment
Fracture Care
Haglund's Deformity Resection
Hammer Toe Repair
Hand and Wrist Fracture and Dislocation Treatment
Hand and Wrist Fracture Treatment, Closed
Hand or Wrist Tendon Transfer
Hip Fracture and Dislocation Treatment
Hip Fracture and-or Dislocation Treatment, Closed
Hip Fracture and-or Dislocation Treatment, Open
Hip Replacement
Hip Resurfacing
Injection Therapy
Knee and Lower Leg Fracture Treatment, Closed
Knee and Lower Leg Fracture Treatment, Open
Knee Ligament Reconstruction
Knee Surgery
Knee Tendon Repair
Ligament Reconstruction
Ligament Repair
Metatarsal Osteotomy
Morton's Neuroma Surgery
Myofascial Trigger Point Injection
Nerve Release
Neuroplasty
Osteotomy
Platelet-Rich Plasma Injection (PRP)
Posterior Heel Spur Surgery
Posterior Tibial Tendon Reconstruction
Posterior Tibial Tendon Repair
Reconstructive Ankle Surgery
Reconstructive Foot Surgery
Removal of Bone Spur
Resection or Ablation of Bone Tumor, Partial or Complete Resection of Bone, Debridement of Bone
Rheumatoid Forefoot Reconstruction
Shoulder Dislocation Treatment
Shoulder Fracture and Dislocation Treatment
Shoulder Fracture Treatment
Small Joint Arthroplasty
Soft Tissue Surgery
Steroid Injection
Subtalar Arthrodesis
Tendon and Bursa Injection
Tendon Repair
Tendon Surgery
Toe Replacement
Trigger Point Injection
Triple Arthrodesis
Less
Dr. Park says...
Achilles Tendinitis
Achilles Tendon Contracture
Achilles Tendon Injuries
Achilles Tendon Rupture
Acute Gout
Allergic Arthritis
Ankle and Foot Instability or Derangement
Ankle Clonus
Ankle Defects - Short Stature
Ankle Disorders
Ankle Fracture
Ankle Injury
Ankle Instability
Ankle Laxity
Ankle Ligament Rupture
Ankle Misalignment
Ankle Sprain
Ankle Sprain and Achilles Tendon Sprain or Rupture
Anterior Cruciate Ligament (ACL) Injuries
Anterior Cruciate Ligament (ACL) or Posterior Cruciate Ligament (PCL) Tear
Arthritis
Arthritis of the Ankle
Arthritis of the Elbow
Arthritis of the Foot
Arthritis of the Midfoot
Arthritis of the Shoulder
Arthritis of the Toe
Autoimmune Diseases
Back Pain
Bone Disorders
More
Broken Arm
Bunion
Bursitis
Calcaneus Fracture
Calf Muscle Strain
Clavicle Fracture
Claw Toe
Complex Fractures
Compound Fracture
Compression Fracture
Crystalline Arthritis
Dwarfism, Short-Limb - Absent Fibulas - Very Short Digits
Elbow Bursitis
Elbow Injuries
Enthesopathy of Hip (incl. Trochanteric Bursitis)
Femur Fracture
Fibular Hypoplasia or Aplasia - Femoral Bowing - Oligodactyly
Foot and Ankle Disorders
Foot and Ankle Injuries
Foot Conditions
Foot Deformities
Foot Fracture
Foot Infections
Foot Injuries
Foot Pain
Foot Sprain
Foot Wounds
Fracture
Fractured Lower Leg
Gait Abnormality
Gout
Hallux Limitus
Hallux Rigidus
Hammer Toe
Hand Conditions
Heel Pain
Heel Spur
Herniated Disc
Hip Arthritis
Hip Bursitis
Hip Fracture
Hip Sprain
Infectious Arthritis
Insufficiency Fracture
Internal Derangement of Knee
Intervertebral Disc Disease
Intra-Articular Fracture
Joint Fracture
Juvenile Gout
Knee Arthritis
Knee Dislocation
Knee Disorders
Knee Fracture
Knee Injuries
Knee Ligament Injuries
Knee Ligament Rupture
Knee Sprain
Knee Tendinitis
Lateral Collateral Ligament (LCL) Tear
Leg Fracture Above Knee (incl. Hip)
Leg Fracture Below Knee (incl. Ankle)
Leg Muscle Strain
Leg Pain
Lower Extremity Trauma
Medial Collateral Ligament (MCL) Tear
Metatarsal Fracture
Morton's Neuroma
Non-Unions and Malunions of Fractures
Osgood Schlatter Disease
Osteoarthritis
Osteoarthritis of Ankle
Osteoarthritis of Ankle and Foot
Osteoarthritis of Elbow
Osteoarthritis of Hand or Wrist
Osteoarthritis of Hands
Osteoarthritis of Hip
Osteoarthritis of Hip and Thigh
Osteoarthritis of Knee
Osteoarthritis of Shoulder
Osteoarthritis of Toe
Osteochondritis Dissecans
Osteopenia
Patellofemoral Pain Syndrome or Knee Pain
Pathologic Fracture
Pediatric Ankle Fractures
Pediatric Fractures
Pelvic Fracture
Plantar Fasciitis
Posterior Cruciate Ligament (PCL) Injuries
Posterior Tibial Tendonitis
Post-Traumatic Arthritis
Pseudoarthrosis
Psoriatic Arthritis
Pyogenic Arthritis
Radiculopathy (Not Due to Disc Displacement)
Rib Fracture
Rotator Cuff Injuries
Rotator Cuff Tear
Runner's Knee
Scoliosis
Seronegative Arthritis
Shin Splints
Shoulder Dislocation
Shoulder Disorders
Simple Fractures
Spine Deformities
Spine Disorders
Sports Injuries of the Knee
Sprains and Strains (incl. Muscle Tear)
Sternum Fracture
Stress Fracture
Subacromial Bursitis
Synostoses, Tarsal, Carpal, and Digital
Tarsal Carpal Coalition Syndrome
Tarsal Tunnel Syndrome
Tibia Absent - Polydactyly - Arachnoid Cyst
Tibia and Fibula Fractures
Tibia Fracture
Tibial Aplasia - Ectrodactyly
Toe Fractures
Toe Injuries
Toe Sprain
Toe Syndactyly, Telecanthus - Anogenital and Renal Malformations
Toe Wounds
Trochanteric Bursitis
Wear and Tear Arthritis
Less
Background Check for Dr. Park
No malpractice history found for California.
No sanctions history found for the years that Healthgrades collects data.
No board actions found for the years that Healthgrades collects data.
Languages Spoken by Dr. Park & Staff
Healthgrades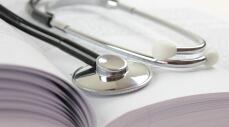 10 Steps to Pick the Right Doctor
Whether you need a primary care doctor or a specialist, these 10 steps will ensure you find the right doctor for you. View Slideshow