Dr. Gotvald's Experience
Research training, expertise and qualifications
Dr. Gotvald's Care Philosophy
Excellence in Vascular & Vein Care. State-of-the-art Interventions for Best Clinical Results. Minimize pain & recovery time by the use of minimall-invasive procedures. Areas of expertise: Vascular and Cardiovascular Surgery, Varicose Veins & Spider Veins Disease, Cardiovascular Diseases, Aneurysms, Peripheral Artery Disease and Carotid Artery Disease.
Specialties
Vascular Surgery
Blood Coagulation
Cardiovascular & Metabolic Diseases
Cardiovascular Pathology
Cardiovascular Radiology
Cardiovascular Surgery
Cerebral Vascular Disorders
Diagnostic Radiology
Endovascular Neurosurgery
Interventional Cardiology
Interventional Radiology
Men's Health Medicine
Neuro Interventional Radiology
Peripheral Vascular Surgery
Phlebology
Vascular & Interventional Radiologic Technology
Vascular & Interventional Radiology
Vascular Medicine
Vascular Neurology
General Surgery
Vascular Surgery
3D Ultrasound
Ablation for Treatment of Cardiac Arrhythmias
Advanced Laparoscopic Surgery
Advanced Laparoscopy
Ambulatory Phlebectomy
Amputations
Aneurysm Clipping
Aneurysm Embolization
Aneurysm Stenting
Angioplasty With Stent Placement
Aortic Aneurysm Stent Grafting
Arterial Aneurysm Surgery
Arterial Cannualation
Arterial Doppler Ultrasound
Arterial Grafts
Arterial Puncture
Atherectomy
AVM Embolization
Carbon Dioxide Laser Skin Resurfacing Treatment
Cardiac Catheterization (incl. Coronary Angiography)
Cardiac Imaging
Cardiac MRI (Magnetic Resonance Imaging) of Heart or Chest
Cardiac Surgery in the Elderly
Cardiac Surgical Procedures
Cardiovascular Imaging
Carotid Artery Stent Placement
More
Carotid Endarterectomy (CEA) or Excision of Infected Graft
Carotid Vertebral Sonography
Central Line Insertion (for Chemotherapy)
Central Venous Line Insertion
Cerebrovascular Surgery
Coronary Angiogram
Coronary Artery Bypass Graft (CABG) Surgery
Coronary Artery Revascularization
Coronary Artery Revascularization Using Arterial Conduits
Coronary Atherectomy
Coronary Interventional Procedures
Coronary Stenting
Cosmetic Laser Surgery
Cosmetic Surgical Procedures
Coumadin® Management
Diagnostic Cardiac Catheterization
Diagnostic Ultrasound
Dialysis Access Procedures
Dialysis Fistulas
Doppler Tests
Dressing and-or Debridement of Wound, Infection, or Burn (incl. Negative Pressure Wound Therapy)
Embolectomy, Thrombectomy, or Vessel Exploration
Embolization
Embolization of Arteriovenous Malformations
Endoscopic Laser Therapy
Endoscopic Ultrasound
Endovascular Aneurysm Repair
Endovascular Interventions
Endovascular Procedures
Endovascular Repair of Aorta
Endovascular Stent Grafting
Endovascular Surgery
Endovenous Laser Treatment
Extremity Ultrasound
Fistulogram
Fluoroscopy
Fluorscein Angiography
Foot Surgery
Head & Neck Surgery
Heart Surgery
Hemodialysis
Hyperbaric Oxygen Therapy
Indigo Laser Treatment
Inferior Vena Cava Filter
Injection Therapy
Interventional Catheterization
Intra-Arterial Thrombolysis
IV Cutdown
Laparoscopic Surgical Procedures
Laser Ablation
Laser Microsurgery
Laser Skin Resurfacing
Laser Surgery
Laser Vein Removal
Laser Vein Treatment
Level II Ultrasound
Ligation
LightSheer®
Local Anesthesia
Mechanical Circulatory Support Systems
Mechanical Embolectomy
Microneurovascular Surgery
Microsurgical Procedures
Microvascular Surgery
Minimal Access Surgery
Minimally-Invasive Aneurysm Repair
Minimally-Invasive Cardiac Surgery
Minimally-Invasive Heart Surgery
Minimally-Invasive Surgery
Neck Surgery
Non-Coronary Angioplasty, Atherectomy, and Stenting
Off-Pump Coronary Artery Bypass Graft (CABG) Surgery
Operative Laparoscopy
Percutaneous Procedures
Peripheral Angioplasty
Peripheral Arterial Puncture
Peripheral Artery Catheterization
Peripheral Surgery
Peripheral Vascular Adrenal Artery Stinting
Peripheral Vascular Surgical Procedures
Peritoneal Dialysis
Peritoneal Dialysis Procedures
Post-Operative Care
Pre-Operative Care
Pulsed Dye Laser Treatment
Q-Switched Nd:YAG Laser
Radiofrequency Ablation
Radiofrequency Catheter Ablation
Re-Operative Surgery
Revascularization
Revision Surgery
Sclerotherapy
Skin Grafts
Skin Resurfacing
Skin Surgery
Soft Tissue Injections
Stent Grafting
Stenting
Stenting, Intracranial Vessels
Stripping of Varicose Veins
Stroke Prevention
Surgery, Trauma
Syneron Polaris Radio - Frequency Laser
Temporal Artery Biopsy
Thoracic Surgical Procedures
Thromboendarterectomy or Excision of Infected Graft
Thrombolytic Therapy
Transmyocardial Laser
Ultrasound
Ultrasound, Abdominal Aortic
Ultrasound, Cardiac
Ultrasound, Carotid
Varicose Vein Procedures
Varicose Vein Surgery
Vascular Brachytherapy
Vascular Procedures
Vascular Stenting
Vascular Surgical Procedures
Vascular Transcatheter Embolization
Venipuncture
Venography
Venous Access Creation and Care
Venous Doppler (Legs & Arms)
Vericose Vein Removal
Video Laser Laparoscopy
Visceral Angiography
Wound Care Services
YAG Laser Capsulotomy
Less
Abdominal Aortic Aneurysm (AAA)
Acute Stroke
Aneurysm
Angioma
Ankle Disorders
Aortic Aneurysm
Aortic Aneurysm, Familial Abdominal 1
Aortic Aneurysm, Familial Abdominal 2
Aortic Aneurysm, Familial Abdominal 3
Aortic Aneurysm, Familial Thoracic 1
Aortic Aneurysm, Familial Thoracic 2
Aortic Aneurysm, Familial Thoracic 3
Aortic Aneurysm, Familial Thoracic 4
Aortic Aneurysm, Familial Thoracic 5
Aortic Arch Anomaly
Aortic Arch Interruption
Aortic Dilation
Aortic Diseases
Aortic Dissection
Arterial Dissections With Lentiginosis
Arterial Insufficiency
Arterial Occlusive Disease
Arterial Occlusive Disease, Progressive - Hypertension - Heart Defects - Bone Fragility - Brachysyndactyly
Arterial Tortuosity Syndrome
Arteriosclerosis
Arteriosclerosis Obliterans
Arteriovenous Fistula
Arteriovenous Malformation
Arteritis
Artery Disorders
More
Atheroma
Atherosclerosis
Atherosclerosis - Deafness - Diabetes - Epilepsy - Nephropathy
Atherosclerosis, Premature - Deafness - Diabetes Mellitus - Photomyoclonus - Nephropathy - Degenerative Neurologic Disease
Atherosclerotic Coronary Stenosis
Berger's Disease
Blood Clot
Blood Coagulation Disorders, Inherited
Blood Vessel Disorders
Cardiovascular Diseases
Cardiovascular Disorders
Carotid Artery Disease
Carotid Artery Stenosis
Carotid Body Tumor
Carotid Bruit
Carotid Cavernous Fistula
Cerebral Artery Thrombosis
Cerebral Vascular Disease
Cerebrovascular Accident
Cerebrovascular Disease
Chronic Kidney Diseases
Chronic Renal Failure Syndrome
Chronic Renal Insufficiency
Circulatory Disorders
Claudication
Coarctation of the Aorta
Complications from Heart Procedures
Complications from Vascular Devices
Complications from Vascular Procedures
Congenital Lymphedema
Deep Vein Thrombosis (DVT)
Dermatological Disorders
Difficult-to-Control Hypertension
Dissecting Aneurysm
Edema
Embolism
Embolus
Foot & Ankle Disorders
Foot & Ankle Injuries
Foot Conditions
Gangrenous Disorder
Heart Disease
Hennekam Lymphangiectasia-Lymphedema Syndrome
Hereditary Lymphedema
Hereditary Lymphedema, Type I
Hypersensitivity Vasculitis
Laceration
Leg Conditions
Leg Pain
Leg Ulcer
Leg Venous Ulcer
Lymphangiectasis
Lymphangitis
Lymphedema
Lymphedema Distichiasis Syndrome
Lymphedema, Congenital Recessive
Lymphedema, Hereditary, 1b
Necrotizing Cutaneous Vasculitis
Pain, Intractable
Peripheral Arterial Aneurysm and Dissection
Peripheral Arterial Embolism and Thrombosis
Peripheral Artery Disease
Peripheral Nerve Disorders
Peripheral Vascular Disease (PAD, PVD)
Phlebitis
Popliteal Cyst
Popliteal Pterygium Syndrome
Raynaud's Disease
Renal Artery Arteriosclerotic Disease
Renal Hypertension
Renovascular Stenosis
Saccular Aneurysm
Spider Veins
Spinal Stenosis
Stab Wound
Symptoms, Heart
Thoracic Aortic Aneurysm
Thromboembolism
Thrombosis
Thrombotic Disorders
Transient Ischemic Attack (TIA)
Ulcer
Ulcer of Foot
Varices
Varicose Ulcers
Varicose Veins
Varix
Vascular Anomaly
Vascular Birthmarks
Vascular Disease
Vascular Headache
Vascular Malformations
Vascular Malposition
Vascular Neuropathy
Vascular Trauma
Vasculitis
Vasospasm
Vein Diseases
Vein Disorders
Vein of Galen Aneurysm
Venous Embolism and Thrombosis
Venous Hum
Venous Insufficiency
Venous Reflux
Venous Thromboembolic Disease
Venous Thrombosis
Vertebral Artery Dissection
Wound Infection
Wounds
Less
Background Check for Dr. Gotvald
No malpractice history found for Texas.
No sanctions history found for the years that Healthgrades collects data.
No board actions found for the years that Healthgrades collects data.
Awards & Recognitions
Awards
Media & Publications
United States Air Force Meritorious Service Medal, 2005
Advanced Microvascular Training Fellowhip, 2001
SAGES Advanced Laparoscopy Training Certificate, 1999
Special Honors in Surgery Clerkships, 1996
Surgery Resident of the Year, Houston, TX, 1997-1998
Summa Cum Laude Graduate, Biochemistry, 1992
Medical School 4 year Academic Scholarship, 1992
Registered Physician in Vascular Interpretation (RPVI), 2006-prese
Distinguished Officer, United States Air Force, Rank: Major, 13 years o
United States Air Force Longevity Service Medal, 2005
United States Air Force Global War on Terrorism Service Medal, 2002
Surgeons Academic Excellence Awards, 1997,1998,
Intern of the Year Award, Houston, TX, 1996-1997
United States Air Force National Defense Service Medal, 2005
Honors Research Award in Cellular Biology, 1992
Austin Local Commercial
Education & Training
University Of Alabama School Of Medicine

Graduated in

1996
St. Joseph / Ut Houston Hospital System

Complete in

1997
St. Joseph / Ut Houston Hospital System

Complete in

2001
Baylor University Medical Center

Complete in

2006
University Of Alabma At Birmingham

Graduated in

1992
Other Education
United States Air Force Medical Corps

Complete in

2005
Languages Spoken by Dr. Gotvald & Staff
Healthgrades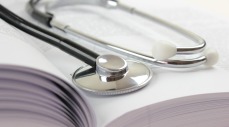 10 Steps to Pick the Right Doctor
Whether you need a primary care doctor or a specialist, these 10 steps will ensure you find the right doctor for you. View Slideshow