Dr. Milewski's Experience
Dr. Milewski's Care Philosophy
Specialties
Ear, Nose, and Throat
Otolaryngology-Head and Neck Surgery
Rhinology
Otolaryngic Allergy
Otology
Facial Plastic Surgery
Otolaryngic Allergy
Otolaryngology
Plastic Surgery & Facial Surgery
Adjacent Tissue Transfer
Allergen Immunotherapy
Allergy Shots
Allergy Skin Testing
Allergy Testing
Allergy Treatment
Antrostomy and Antrotomy (Sinus Surgery)
Balloon Sinuplasty
Cosmetic Facial Surgery
Destruction of Benign Skin Lesion
Diagnostic Nasal and-or Sinus Endoscopy
Ear Plastic Surgery (Otoplasty)
Ear Reconstruction
Ear Surgery
Ear Tube Placement
Endoscopic Sinus Surgery
ENT Surgery
Ethmoidectomy (Sinus Surgery)
Excision of Benign Skin Lesion
Excision of Cyst
Excision of Lipoma
Excision of Neck Mass
Excision of Parotid, Sublingual, or Submandibular Gland
Excision of Skin Cancer
Excision of Skin Lesion
Excision of Soft Tissue Lesion
Excision of Submandibular Gland
Excision of Vestibule Floor of Mouth
Excision or Destruction of Palate or Uvula Lesion
More
Excision or Destruction of Pharynx Lesion
Excision or Destruction of Tongue Lesion
Excisional Biopsy
Eyelid Surgery
Facial Bone Fracture Repair
Facial Reconstruction
Fracture Open Reduction and Internal Fixation (ORIF)
Frenectomy
Head and Neck Surgery
Intranasal or Sinus Procedure
Laryngoscopy and Laryngotomy
Lip, Excision or Resection
Lymph Node Biopsy or Excision
Mastoidectomy
Nasal Septum Surgery (Septoplasty)
Nasal Surgery
Nose Plastic Surgery (Rhinoplasty)
Orbital Floor Fracture Repair
Perforated Eardrum Repair (Tympanoplasty)
Salivary Gland Surgery
Sinus Surgery
Skin and Tissue Reduction
Skin Biopsy
Skin Grafts
Soft Tissue Mass Biopsy
Sphenoidotomy (Sinus Surgery)
Surgical Biopsy
Temporal Artery Biopsy
Thyroid Lobectomy
Thyroid Surgery
Thyroidectomy
Thyroidectomy or Thyroid Lobectomy
Vestibule and Floor of Mouth, Excision or Destruction
Vocal Cord Surgery
Wound Repair
Less
Dr. Milewski says...
Abscess
Acinar Cell Carcinoma
Acoustic Neuroma
Acute Laryngitis
Acute Pharyngitis
Acute Sinusitis
Acute Tonsillitis
Adenocarcinoma
Allergic Reaction
Allergic Rhinitis
Allergic Rhinitis Due to Food
Allergies
Angioedema
Asthma
Autoimmune Diseases
Basal Cell Carcinoma
Basosquamous Carcinoma
Bell's Palsy
Benign Positional Vertigo
Breathing-Related Sleep Disorders
Broken Nose
Bronchitis
Cancer
Cancer of Floor of Mouth
Central Vestibular Vertigo
Cholesteatoma
Chronic Adenoid Infection
Chronic Laryngitis
Chronic Pharyngitis
Chronic Sinusitis
More
Chronic Tonsillitis
Conductive Hearing Loss
Cutaneous Squamous Cell Carcinoma
Deafness
Dentofacial Anomalies
Dermatitis
Dermatitis Due to Food
Dermatitis Due to Substances Taken Internally
Deviated Septum
Dizziness
Dysphagia
Ear Ache
Ear Cancer
Ear Disorders
Earwax Buildup
Endocrine Cancer
Enlarged Turbinates
ENT Cancer
Esophageal Cancer
Eustachian Tube Dysfunction
Excessive Daytime Sleepiness
Eye Infections
Facial Fracture
Facial Skin Cancer
Gastroesophageal Reflux Disease (GERD)
Gland Cancer
Head and Neck Cancer
Head or Neck Lump or Swelling
Headache
Hearing Loss
Hearing Loss Due to Noise
Hives
Hoarse Voice (Dysphonia)
Labyrinthitis
Laryngeal Abscess
Laryngeal Cancer
Laryngeal Carcinoma
Laryngitis
Larynx Conditions
Leukoplakia
Lip Cancer
Loss of Smell and-or Taste
Malignant Tumor of the Head and-or Neck
Meniere's Disease
Migrainous Vertigo
Moles (Benign Skin Lesions)
Nasal Cavity Cancer
Nasal Obstruction
Nasal Polyp
Nasopharyngitis
Neck Cancer
Non-Melanoma Skin Cancer
Nose Cancer
Nosebleed
Oral Cancer
Oral Squamous Cell Carcinoma
Orbital Fracture
Otitis Media
Otosclerosis
Outer Ear Infection
Palate Cancer
Parotid Gland Cancer
Pediatric Sleep Disorders
Perforated Eardrum
Peritonsillar Abscess
Pharyngeal Cancer
Pinkeye (Conjunctivitis)
Pollen Allergy
Postnasal Drip
Pulmonary Disease
Rash
Retropharyngeal Abscess
Salivary Gland Cancer
Salivary Gland Stones and Inflammation
Sinonasal Undifferentiated Carcinoma
Sinus Cancer
Sinus Disorders
Sinusitis
Sjögren's Syndrome
Skin Cancer
Skin Infections
Sleep Apnea
Sleep Disorders
Snoring
Squamous Cell Carcinoma
Supraglottic Laryngeal Cancer
Swimmer's Ear
Throat Cancer
Throat Cancer (Hypopharyngeal)
Throat Cancer (Nasopharyngeal)
Throat Cancer (Oropharyngeal)
Thyroid Cancer
Tinnitus
TMJ
Tongue Cancer
Tongue-Tie
Tonsillitis
Tooth Abscess
Vertigo
Vocal Cord Carcinoma
Vocal Cord Nodule
Vocal Cord Paralysis
Vocal Cord Polyp
Less
Background Check for Dr. Milewski
Healthgrades does not collect malpractice information for Michigan.
No sanctions history found for the years that Healthgrades collects data.
No board actions found for the years that Healthgrades collects data.
Languages Spoken by Dr. Milewski & Staff
Healthgrades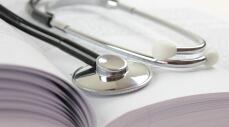 10 Steps to Pick the Right Doctor
Whether you need a primary care doctor or a specialist, these 10 steps will ensure you find the right doctor for you. View Slideshow