Healthgrades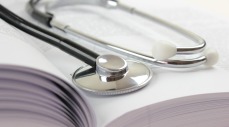 10 Steps to Pick the Right Doctor
Whether you need a primary care doctor or a specialist, these 10 steps will ensure you find the right doctor for you. View Slideshow
Dr. Markarian's Background
Research training, expertise and qualifications
Care Philosophy
For over 40 years, Orthopedic Associates of Naperville (OAN) has been synonymous for excellence in orthopedic care in Naperville and its surrounding communities.
Specialties
Procedures Dr. Markarian Performs
Achilles rupture repair
Achilles Tendonitis Reconstruction
Acl Reconstruction
Acl Reconstruction Surgery
Advanced Treatment Options For Disc & Joint Abnormalities
All Foot/Ankle Issues
Alternative Joint Surfaces
Ankle Arthritis
Ankle Arthroscopy
Ankle Disorders
Ankle Fracture Repair
Ankle Fractures
Ankle Injuries
Ankle Joint Arthroscopy
Ankle Ligament Reconstruction
Ankle Reconstructive Surgery
Ankle Surgery
Anterior Cruciate Ligament Reconstruction
Arm Surgery
Artho/Reconstructive Surgery
Arthritis
Arthritis Of The Foot
Arthrocentesis Of Joints
Arthroscopic Elbow Surgery
Arthroscopic Glenoid Labrum Repair
Arthroscopic Joint Reconstruction
Arthroscopic Joint Surgery
Arthroscopic Knee Surgery
Arthroscopic Labrum Tear Repair Surgery
More
Arthroscopic Meniscus Repair
Arthroscopic Repair Surgery
Arthroscopic Rotator Cuff Repair
Arthroscopic Rotator Cuff Repair Surgery
Arthroscopic Shoulder Labral Repair
Arthroscopic Shoulder Reconstruction
Arthroscopic Shoulder Surgery
Arthroscopic Surgery
Arthroscopic Upper-Extremity Surgery
Arthroscopy Knee/Shoulder
Arthroscopy, Elbow
Arthroscopy, Wrist
Articular Cartilage Repair
Carpal Tunnel
Carpal Tunnel Surgery
Carpal Tunnel Syndrome
Elbow Arthroscopy
Elbow Bursitis
Elbow Ligament Reconstruction
Elbow Problems
Elbow Reconstruction & Arthroscopic
Elbow/Shoulder Surgery
Knee & Shoulder Surgery
Knee Arthroscopy
Knee Cartilage Surgery
Knee Ligament Reconstruction
Knee Reconstruction
Knee Tendon Repair
Partial Knee Replacement
Partial Medial & Lateral Meniscus Repair
Partial Total Knee Replacement
Patella/Quadricep Tendon Repair
Pediatric Sports Injury
Physical Therapy
Platelet Therapy
Posterior Tibial Tendon Reconstruction
Pre-Op Evaluations
Pre-Operative Care
Preoperative Evaluation
Shoulder Resurfacing
Shoulder Rotator Cuff Repair
Uni-Compartmental Knee Replacement
Less
Conditions Dr. Markarian Treats
Back Conditions
Back Injuries
Back Pain
Bone Conditions
Bone Disease
Bone Fragility, Craniosynostosis, Proptosis, Hydrocephalus
Bone Joint
Bone Loss
Bone Pain
Bone Pain, Periodic
Bone Spurs
Broken Bone
Broken Collarbone
Broken Elbow
Broken Finger
Broken Foot
Broken Foot Bones
Broken Hand
Broken Leg
Broken Shoulder Blade
Broken Toe
Carpal Spasm
Carpal Tunnel
Carpal Tunnel Syndrome
Carpal Tunnel Syndrome (Wrist Pain)
Carpal Tunnel Syndrome Pain
Carpal Wrist
Cartilage Degeneration
Cartilage Disorders
Cartilage Implant
More
Cartilage Tear
Cartilage Transplantation
Casting
Cervical Disc Degeneration
Cervical Disorders
Cervical Spine
Cervical Spondylitis
Cervical Spondylolisthesis
Cervical Spondylosis
Cervical Sprain
Chronic Foot Pain
Chronic Joint Pain
Chronic Pain
Chronic Pain & Chronic Pain Syndromes
Chronic Pain Management
Compound Fracture
Elbow
Elbow Arthritis
Elbow Arthroscopy
Elbow Bursitis
Elbow Conditions
Elbow Diseases
Elbow Injuries
Elbow Injury
Elbow Osteoarthritis
Elbow Problems
Elbow Sprain
Flat Feet
Flat Feet, High Arch
Flat Foot
Foot
Foot & Ankle Diseases (Disorders & Injuries)
Foot & Ankle Disorders
Foot & Ankle Fractures
Foot & Ankle Trauma
Foot &Amp; Ankle Injuries
Foot &Amp; Ankle Orthopedics
Foot and Ankle Fractures
Foot and Ankle Surgery
Foot Conditions
Foot Deformities
Foot Disorders
Foot Fracture
Foot Fractures
Foot Injury
Foot Pain
Foot Problems
Foot Sprain
Footdrop
Forearm Injury
Forearm Muscle Strain
Fracture
Fracture Care
Fractured Femur
Fractured Lower Leg
Fractures
Ganglion Cyst
Hammer Toe
Hand
Hand & Wrist-Upper Extremities
Hand and Wrist Problems
Hand Conditions
Hand Fracture
Hand Injury
Hand Ligament Rupture
Hand Muscle Strain
Hand Pain
Hand Problems
Hand Tendon Injuries
Hand, Foot, & Mouth Disease
Hip Arthritis
Hip Conditions
Hip Diseases, Disorders & Injuries
Hip Fracture
Hip Muscle Strain
Hip Pain
Hip Problems
Hip Sprain
Injections
Joint Clicking
Joint Effusion
Joint Injectons
Joint Injury-Ankle
Joint Injury-Elbow
Joint Injury-Finger
Joint Injury-Hip
Joint Injury-Knee
Joint Injury-Shoulder
Joint Injury-Toes
Joint Injury-Wrist
Joint Pain
Joint Problems
Joint Replacement
Joint Revision Surgery
Joint Stiffness
Joint Swelling
Knee &Amp; Hip Replacement
Knee Arthritis
Knee Arthroscopies
Knee Cartilage Treatment
Knee Conditions
Knee Dislocations
Knee Injuries
Knee Injury
Knee Ligament Reconstruction
Knee Ligament Rupture
Knee Osteoarthritis
Knee Pain
Knee Problems and Injuries
Knee Repair (Acl/Pcl/Arthroscope)
Knee Replacement
Knee Sprain
Knee Sprains
Knee Tendinitis
Labral Tear
Labrum Tear Repair
Lateral Epicondylitis (Tennis Elbow)
Leg Injury
Leg Muscle Strain
Leg Pain
Legs
Ligament and Cartilage Tears
Ligament Reconstruction
Ligament Sprain
Low Back Injuries
Low Back Pain
Lower Back Muscle Strain
Lower Back Sprain
Lower Extremity Trauma
Lumbago
Lumbar Disc Degeneration
Lumbar Herniated Discs
Lumbar Radiculopathy
Lumbar Spinal Stenosis
Lumbar Spine
Lumbar Sprain
Meniscal Cyst
Meniscal Tears
Meniscus Injury
Meniscus Tear
Meniscus Transplant
Muscle Conditions
Muscle Cramps
Muscle Disability
Muscle Disease
Muscle Diseases
Muscle Disorders
Muscle Pain
Muscle Problem Surgery
Muscle Spasm
Muscle Strain
Muscle Weakness
Muscle Weakness and Atrophy As In Case Of Diabetes Mellitus
Muscular Pain
Musculoskeletal (Orthopedic) Diseases & Disorders
Musculoskeletal Pain
Musculoskeletal Problems
Neck Conditions
Neck Injuries
Neck Injury
Neck Muscle Strain
Neck Pain
Neck Problems
Neck Soft Tissue Trauma
Nerve Injuries
Nerve Pain
Nerve Pain/Sciatica
Numbness
Numbness/Tingling
Orthopaedic Surgery
Orthopaedic Trauma
Orthopedic Disorders
Orthopedic Problem
Orthopedics
Pain Management
Pain Of The Shoulder, Elbow, Wrist & Hand
Pain Upper Extremity
Pain, Postoperative
Partial Knee Replacement
Partial Knee Resurfacing
Patella/ Quadriceps Tendon Tears
Pediatric Orthopedic Surgery
Pediatric Orthopedics
Physical Therapy
Reconstruction & Joint Replacement Of The Shoulder,Elbow, Wrist and Hand
Reconstructive Foot/Ankle
Reconstructive Spinal Surgery
Reconstructive Surgery
Rotator Cuff Injury
Rotator Cuff Surgery
Rotator Cuff Tear
Shoulder
Shoulder Arthritis
Shoulder Arthroscopy
Shoulder Bursitis
Shoulder Cartilage Treatment
Shoulder Conditions
Shoulder Diseases
Shoulder Dislocation
Shoulder Disorders
Shoulder Fracture
Shoulder Injuries
Shoulder Injury
Shoulder Instability
Shoulder Ligament Rupture
Shoulder Muscle Strain
Shoulder Osteoarthritis
Shoulder Pain
Shoulder Problems
Shoulder Repair and Replacement
Shoulder Replacement
Shoulder Separation
Shoulder Sprain
Shoulder Sprains
Shoulder Surgery/Reconstruction
Shoulder Tendinitis
Spinal / Disc Disorders
Spinal Arthritis
Spinal Cord Injuries
Spinal Cord Injury
Spinal Fracture
Spinal Fractures
Spinal Injury
Spinal Instability
Spondylolsis
Sports Clearance
Sports Injury
Sports Medicine
Sprain
Sprains
Sprains and Strains
Sprains/Strains
Stiffness
Surgery, Ankle
Surgery, Arthroscop Knee &Amp; Shoulder
Surgery, Arthroscopic
Surgery, Joint Replacement
Surgery, Knee
Surgery, Shoulder
Tears
Tendon Rupture
Tendonitis
Tennis Elbow
Thigh Conditions
Thigh Injury
Thigh Muscle Strain
Tibia Fractures
Torn Cartilage
Torn Rotator Cuff
Total Joint Replacement
Total Knee Replacement
Total Shoulder Joint Replacement
Upper Arm Muscle Strain
Upper Back Muscle Strain
Upper Back Sprain
Upper Extremities
Upper Extremity
Less
Healthgrades
What to Know Before You Go
Background Check for Dr. Markarian
No malpractice history found for Illinois.
No sanctions history found for the years that Healthgrades collects data.
No board actions found for the years that Healthgrades collects data.
Memberships & Professional Affiliations
Professional Affiliations
International Congress for Joint Reconstruction , Member

The International Congress for Joint Reconstruction (ICJR) delivers continuing medical education to orthopedic surgeons focused on the latest operative techniques, procedures, advanced devices, and improvements in patient care. Physicians affiliated with ICJR are committed to offering patients the best treatment options available today
Languages Spoken by Dr. Markarian & Staff
English
Portuguese
Spanish