Healthgrades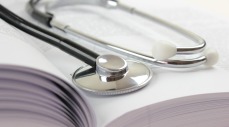 10 Steps to Pick the Right Doctor
Whether you need a primary care doctor or a specialist, these 10 steps will ensure you find the right doctor for you. View Slideshow
Dr. Miller's Experience
Research training, expertise and qualifications
Care Philosophy
As an Otolaryngologist and facial plastic and reconstructive surgeon, my philosophy is very simple..."it's all about the patient". If I don't think it will improve the health of my patients then you won't hear me advocate for it. You can count on me to listen and we'll devise a treatment plan together. I look forward to welcoming you as a patient.
Specialties
Ear, Nose, and Throat
Facial Plastic & Reconstructive Surgery
Otorhinolaryngology (Ear, Nose & Throat)
Otorhinology (Ear & Nose)
Pediatric Otolaryngology (Ear, Nose & Throat)
Plastic Surgery-Head & Neck
Sleep Medicine Otolaryngology
Abscess Incision and Drainage
Adult Reconstructive Surgery
Allergy Testing
Allergy Treatments
Audiometry
Balloon Sinuplasty
Biopsy
Blepharoplasty
Blood Allergy Testing
Botox® Injection
Cancer Counseling
Cancer Treatment
Captique™ Injections
Collagen Injections
Congenital ENT Surgeries
Correction of Protruding Ears
Cosmetic Eyelid Surgery
Cosmetic Facial Surgery
Cosmetic Surgical Procedures
Diagnostic Endoscopy
Disability Evaluation
Ear Pinning
Ear Reconstruction
Ear Surgery
Ear Tube Placement
Earlobe Repair
Earwax Removal
Endoscopic Polypectomy
More
Endoscopic Sinus Surgery
Excision
Excision of Neck Mass
Excision of Skin Lesion
Excision of Submandibular Gland
Facial Implant Surgery
Facial Peel
Facial Reconstruction
Fiber Laryngoscopy
Fine Needle Aspiration
Fine Needle Aspiration of Thyroid Nodules
Foreign Body Removal
Fracture Care
Fracture Open Reduction and Internal Fixation (ORIF)
Fracture/Dislocation Treatment
Halimeter®
Head & Neck Surgery
Hylaform Injections
Inner Ear Repair
Jaw Implant Surgery
Jaw Reconstruction Surgery
Laceration Repair
Laryngoscopy
Larynx Repair
Lymph Node Biopsy or Excision
Lymph Node Resection
Mastoidectomy
Maxillofacial Surgery
Microlaryngeal Surgery
Microlaryngoscopy
Mole Removal
Myringotomy
Nasal Disorder Endoscopy
Nasal Packing/Epitaxis
Nasal Surgery
Nasopharyngoscopy
Neck Surgery
Oculoplastics
Orbital Floor Fracture Repair
Parathyroid Surgery
Parathyroidectomy
Pediatric Reconstructive Surgery
Percutaneous Tracheostomy
Plastic Cosmetic Surgery
Polypectomy
Polysomnography
Posterior Nasal Packs
Post-Operative Care
Pre-Operative Care
Radiesse® Injections
Radio Frequency Treatment
Radiofrequency Ablation
Reconstructive Surgery
Removal of Foreign Bodies
Removal of Wart
Restylane® Injections
Rhinoplasty
Rhinoscopy
Salivary Gland Surgery
Scar Revision Surgery
Sculptra™ Injection
Sentinel Node Biopsy
Septal Perforation Repair
Septoplasty
Sinus Aaugmentation
Sinus Surgery
Skin Biopsy
Skin Cancer Removal
Skin Grafts
Skin Surgery
Sleep Apnea Surgery
Soft Tissue Injections
Soft Tissue Surgery
Steroid Injections
Stitches
Suture Soft Tissue Wound
Suture Uncomplicated Lacerations
Temporal Artery Biopsy
Therapeutic Botox® Injections
Therapeutic Endoscopy
Thyroid - Fine Needle Aspiration
Thyroid Surgery
Thyroplasty
Transanal Endoscopic Microsurgery (TEM)
Transsphenoidal Surgery
Treatment for Nose Bleeds
Tumor Resection
Tumor Surgery
Tympanometry
Vestibular Testing
Video Stroboscope
Less
Abscess
Acoustic Neuroma
Acquired Hypothyroidism
Actinic Keratosis
Acute Pharyngitis
Acute Sensorineural Hearing Loss by Acute Acoustic Trauma
Acute Tonsillitis
Adenoid Cystic Carcinoma
Adenoid Disorders
Adenoiditis
Adenoma
Adenopathy
Adult Development Disorders
Airborne Allergies
Airway Disorders
Airway Obstruction
Alar Cartilages Hypoplasia - Coloboma - Telecanthus
Allergic Asthma
Allergic Disorders
Allergic Fungal Sinusitis
Allergic Reaction
Allergic Rhinoconjunctivitis
Allergies
Angioedema
Ankyloglossia
Aphthous Stomatitis
Apnea
Atrophic Rhinitis
Atypical Mole
Aural Atresia - Multiple Congenital Anomalies - Mental Retardation
More
Autoimmune Inner Ear Diseases
Bell's Palsy
Benign Tumor
Blepharochalasis
Blepharoptosis
Branchial Clefts - Characteristic Facies - Growth Retardation - Imperforate Nasolacrimal Duct
Broken Jaw
Broken Nose
Cancer
Cancer of Floor of Mouth
Canker Sore
Cholesteatoma
Eagle's Syndrome
Ear Ache
Ear Cancer
Ear Disorders
Ear Infection
Ear Infection in Infant
Esophageal Dilation
External Ear Disorders
Facial Diseases
Facial Disorders
Facial Irregularities
Facial Laceration
Facial Lesions
Facial Palsy
Facial Paresis, Hereditary, Congenital
Facial Trauma
Follicular Thyroid Cancer
Fracture of Facial Bone
Gland Cancer
Head and Neck Tumor
Head Injuries
Hearing Loss
Laryngeal Abscess
Laryngeal Cancer
Laryngeal Carcinoma
Laryngeal Nerve Palsy
Laryngeal Papillomatosis
Laryngeal Paralysis
Laryngeal Spasm
Laryngeal Web
Laryngitis
Laryngocele
Laryngomalacia
Laryngopharyngeal Reflux
Larynx Conditions
Malignancy
Malignant Neoplasm of Head
Malignant Tumor
Medullary Thyroid Cancer
Nasal Obstruction
Nasal Papillomas
Nasal Polyp
Nasal Septal Perforation
Nasolacrimal Duct Obstruction
Nasopharyngeal Cancer
Nasopharyngitis
Neck Cancer
Oral Cancer
Oral Candidiasis
Oral Leukoplakia
Oral Lichen Planus
Oral Lichenoid Lesions
Oral Squamous Cell Carcinoma
Oral Ulcer
Otorrhea
Otosclerosis
Otosclerosis, Familial
Palate Cancer
Papillary Thyroid Cancer
Parathyroid (Gland) Cancer
Parathyroid (Gland) Disease
Parathyroid Carcinoma
Parathyroid Disorders
Parathyroid Hyperplasia
Parotid Gland Cancer
Parotitis
Pharyngeal Cancer
Pharyngitis
Polyps
Salivary Duct Stones
Salivary Gland Cancer
Salivary Gland Disorders
Salivary Gland Stones
Sinonasal Undifferentiated Carcinoma
Sinus Cancer
Sinus Diseases
Sinus Polyp
Sinus Problems
Sinusitis
Sjögren's Syndrome
Skin Cancer
Sleep Apnea
Sore Throat
Strep Throat
Streptococcal Infections
Throat Cancer
Thyroid Cancer
Thyroid Cancer, Anaplastic
Thyroid Cancer, Familial Medullary
Thyroid Cancer, Hurthle Cell
Thyroid Disease
Thyroid Nodule
Tongue Cancer
Tongue Conditions
Tonsil Cancer
Tonsil Disorders
Tonsillitis
Traumatic Injuries
Vestibular Neuritis
Vestibulocochlear Dysfunction Progressive Familial
Vocal Cord Carcinoma
Vocal Cord Cyst
Vocal Cord Dysfunction, Familial
Vocal Cord Hemorrhage
Vocal Cord Hyperkeratosis
Vocal Cord Paralysis
Vocal Cord Thickening
Vocal Fold Scarring
Vocal Granuloma
Vocal Hyperkeratosis
Vocal Papilloma
Vocal Polyp
Voice Disorders
Less
Healthgrades
What to Know Before You Go
Background Check for Dr. Miller
No malpractice history found for Georgia.
No sanctions history found for the years that Healthgrades collects data.
No board actions found for the years that Healthgrades collects data.
Languages Spoken by Dr. Miller & Staff