Healthgrades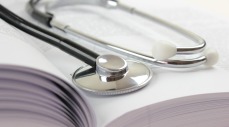 10 Steps to Pick the Right Doctor
Whether you need a primary care doctor or a specialist, these 10 steps will ensure you find the right doctor for you. View Slideshow
Dr. Austin's Experience
Research training, expertise and qualifications
Care Philosophy
Take my time and do it right. Treat patients, not lab values. Give patients a diagnosis and treatment, not only a test.
Specialties
Atrial Flutter
Bioidentical Hormone Replacement Therapy
Cancer Pain Management
Chronic Pain Management
Abnormal Female Sexual Function
Abnormal Uterine Bleeding
Abscess
Acidosis
Acne Vulgaris
Actinomycosis
Acute Bronchitis
Acute Exacerbation of Chronic Obstructive Airway Disease
Acute Inflammatory Demyelinating Polyradiculoneuropathy
Acute Interstitial Nephritis
Acute Renal Failure
Acute Stroke
Acute Tonsillitis
Addiction
Addison's Disease
Adenovirus
Adjustment Disorder
Adrenal Gland Cancer
Adrenal Gland Diseases
Adrenoleukodystrophy
Adult Development Disorders
Advanced Lung Diseases
Adverse Drug Reactions
Adverse Reaction to Food
Age Spots
Age-Related Cognitive Decline
AIDS
Airborne Allergies
Airway Disorders
Akathisia
More
Alcohol Related Disorders
Alcoholism (Alcohol Dependence)
Allergic Fungal Sinusitis
Allergic Reaction
Allergic Reactions to Food
Allergic Reactions to Insect Stings
Allergic Reactions to Medications
Allergic Rhinitis Due to Pollen
Allergic Rhinoconjunctivitis
Allergic Skin Disorders
Allergies
Allergies & Skin Conditions
Alopecia
Alzheimer's Disease
Amebiasis
Amenorrhea
Amphetamine Abuse
Analgesic Nephropathy
Anaphylaxis
Anemia
Angina
Angioedema
Anhidrosis (Absence of Sweating)
Ankle Disorders
Anorexia
Anthrax
Antibody Deficiency Disease
Antisocial Behavior
Antisocial Personality Disorder
Antithrombin III Deficiency
Anxiety
Anxiolytic Dependence
Aortic Stenosis
Aortic Valve Regurgitation
Apathy
Aphasia
Apnea
Arenavirus
Arrhythmias (incl. Atrial Fibrillation)
Arteriosclerosis
Arthritis
Arthritis of the Ankle
Arthrosclerosis
Asbestosis
Ascites
Asperger Syndrome
Aspiration Pneumonia
Asterixis (Flapping Tremor)
Asthma
Ataxia
Athlete's Foot
Atopic Dermatitis (Eczema)
Atrial Fibrillation
Atrioventricular Block
Attention Deficit Disorder (ADD)
Attention Deficit Hyperactivity Disorder (ADHD)
Attention Problems
Autonomic Dysfunction on the Gastrointestinal Tract
Autonomic Neuropathy
Avoidant Personality Disorder
Balance Disorders
Bedsores
Bee Sting Allergy
Behavioral Disorders
Bell's Palsy
Benign Paroxysmal Positional Vertigo
Benign Prostate Diseases
Benign Prostatic Hypertrophy (BPH)
Berger's Disease
Bile Duct Obstruction
Biliary Disorders
Biliary Dyskinesia
Binge Eating Disorder
Bipolar Disorder
Bleeding Disorders
Blepharitis
Blood Clot
Blood Disorders
Bowel Diseases
Bradycardia
Brain Disorders
Brain Hemorrhage
Breathing Disorders
Bronchiectasis
Bronchitis
Bronchopulmonary Aspergillosis
Bronchospasm
Brucellosis
Bulimia
Bursitis
Caffeine-Related Disorders
Cancer Treatment Complications
Canker Sore
Carbuncle
Cardiac Arrest
Cardiac Dysrhythmia
Cardiomyopathy
Carpal Tunnel Syndrome
Cat Scratch Disease
Celiac Disease
Cervical Disc Degeneration
Cervical Radiculopathy
Cervical Rib
Cervical Spondylitis
Cervicogenic Headache
Chalazion
Chancroid
Chemotherapy Side Effects
Chlamydia
Chronic Bronchitis
Chronic Constipation
Chronic Diseases
Chronic Fatigue Syndrome
Chronic Granulomatous Disease
Chronic Inflammatory Demyelinating Polyneuropathy
Chronic Prostatitis
Chronic Sinusitis
Clotting and Bleeding Disorders
Clotting Disorders
Coagulopathy
Cocaine Addiction
Cocaine Poisoning
Coccidioidomycosis
Cognitive Disorders
Cold Sore
Colic
Colitis
Collapsed Lung (Pneumothorax)
Colon Disorders
Common Cold
Compulsive Gambling
Congenital Heart Defects, Adult
Congestive Heart Failure
Conjunctivitis (Pink Eye)
Connective Tissue Disorders
Constipation
Contact Dermatitis
Contracture
Conversion Disorder
COPD (Chronic Obstructive Pulmonary Disease)
Crackles
Crigler-Najjar Syndrome, Type I
Crigler-Najjar Syndrome, Type II
Crohn's Disease (Regional Enteritis)
Cushing's Syndrome
Cyclothymia (Chronic Mood Disorder)
Deep Vein Thrombosis (DVT)
Dehydration
Delusion
Delusional Disorder
Dementia
Depression
Depressive Disorders
Dermatitis
Dermatomyositis
Diabetes
Diabetes Coma
Diabetes Ketoacidosis
Diabetic Acidosis
Diabetic Ketoacidosis
Diabetic Nephropathy
Diabetic Nerve Pain
Diarrhea
Digestive Disorders
Diphtheria
Disc Disorders
Discogenic Pain
Disease Caused by Bartonella Species
Disease of Esophagus
Diseases of T Lymphocytes
Disruptive Behavior Disorders
Dissociative Identity Disorder
Diverticular Diseases
Diverticulitis
Diverticulosis
Dizziness
Down Syndrome
Drug Abuse
Drug Allergy
Drug Eruptions
Drug Withdrawal
Drug-Induced Diseases
Dubin-Johnson Syndrome
Duodenitis
Dysentery
Dyskinesia
Dysmenorrhea
Dyspepsia
Dysphagia
Dyspnea
Dyssomnia
Dysthymia (Chronic Depression)
Ear Infection
Eczema
Edema
Elbow Disorders
Electrolyte Disorders
Electrolyte Imbalance
Embolus
Emphysema
Endocarditis
Endocrine Disorders
Enlarged Prostate
Enterovirus Infection
Enuresis
Epigastric Pain
Epiglottitis
Erectile Dysfunction
Erysipeloid
Esophageal Motility Disorders
Esophagitis
Essential Tremor
Eustachian Tube Dysfunction
Excessive Daytime Sleepiness
Excessive Menstrual Bleeding
Excessive Sweating
Factitious Disorders
Factor V Leiden Deficiency
Failure to Thrive
Fall
Farmer's Lung
Fasciitis
Fatigue
Fear of Open Places
Fetishism
Fever
Flank Pain
Folliculitis
Frailty
Functional Dyspepsia
Furunculosis
Gait Abnormality
Gallbladder Diseases
Gallstones
Gastointestinal Tract Tumors
Gastric Ulcer
Gastritis
Gastroenteritis
Gastroesophageal Reflux Disease (GERD)
Gastrointestinal Bleeding
Gastrointestinal Diseases
Gastrointestinal Disorders
Gastrointestinal Malabsorption
Gastroparesis
Genetic Diseases
Geriatric Conditions
Geriatric Diseases
Giardia
Gilbert's Syndrome
Glomerulonephritis
Goiter
Gout
Grand Mal Seizures
Granuloma Inguinale
Guillain-Barre Syndrome
Gynecological Problems
Gynecomastia
Halitosis
Hallucinations
Hallucinogen Dependence
Hand Conditions
Hand Foot and Mouth Disease
Hand Pain
Handicap
Hashimoto's Disease
Headache
Heart Block
Heart Disease
Heart Disease in Women
Heart Murmur
Heartburn
Heat Rash
Heel Pain
Helicobacter Pylori Gastrointestinal Tract Infection
Hemangioma
Hematochezia
Hematuria
Hemochromatosis
Hemolytic Uremic Syndrome
Hemophilia
Hemoptysis
Hemorrhoids
Henoch–Schönlein Purpura (HSP)
Hepatic Encephalopathy
Hepatitis
Hernia
Herniated Disc
Herpes Simplex Infection
High Blood Pressure
High Cholesterol
Hip Disorders
Hip Pain
Hirsutism
Histiocytosis X
Histoplasmosis
Histrionic Personality Disorder
HIV - Human Immunodeficiency Virus
Hives
Hormone Disorders
Hormone Imbalance
Hydrocele
Hyperactive Behavior
Hyperaldosteronism
Hyperbilirubinemia
Hypercortisolism
Hyperglycemia
Hyperhidrosis
Hyperlipidemia
Hyperoxaluria
Hyperparathyroidism
Hyperprolactinemia
Hypersomnia
Hypertension
Hyperthyroidism
Hypnotic Dependence
Hypocortisolism
Hypoglycemia
Hypohydration
Hypomania
Hypoparathyroidism
Hypopituitarism
Hypothermia
Hypothyroidism
Hypoxemia
Icterus
Identity Disorders
Impaired Cognition
Impetigo
Inability to Urinate
Incontinence
Indigestion, Non-Ulcer
Infections
Infectious Diseases
Inflammatory Bowel Disease
Inflammatory Conditions
Influenza (Flu)
Injuries
Insect Bites & Stings
Insect Sting Allergies
Insomnia
Insulin Resistance Syndrome
Intermittent Claudication
International Travel Diseases
Intestinal Ischemia
Intestinal Parasite
Iron Deficiency Anemia
Iron Metabolism Disorders
Iron Overload
Irritable Bowel Syndrome
Itchy Skin
Jaundice
Liver Diseases
Lupus Erythematosus
Male Hypogonadism
Malignant Neoplasm of Gastrointestinal Tract
Otitis Media With Effusion
Pernicious Anemia
Poisoning
Pregnancy
Pulmonary Hypertension
Sexual Disorders and Gender Identity Disorders
Shingles
Sickle Cell Disease
Stroke
Syncope
Thyroid Conditions
Less
Healthgrades
What to Know Before You Go
Background Check for Dr. Austin
No malpractice history found for Maryland.
No sanctions history found for the years that Healthgrades collects data.
No board actions found for the years that Healthgrades collects data.
Languages Spoken by Dr. Austin & Staff