Dr. Magovern's Experience
Dr. Magovern's Care Philosophy
Specialties
Orthopedic Shoulder & Elbow Surgery
Orthopedic Surgery
Orthopedic Trauma Surgery
Dr. Magovern says...
All Shoulder or Elbow Replacement Procedures
Arm Surgery
Arthroscopic Glenoid Labrum Repair
Arthroscopic Rotator Cuff Repair
Arthroscopic Shoulder Reconstruction
Arthroscopic Shoulder Repair
Arthroscopic Shoulder Surgery
Bicep Repairs
Bursa Injection
Bursal Drainage
Carpal Tunnel Release
Cartilage Implantation
Cartilage Regeneration
Cartilage Repair
Cartilage Transplant
Complex Fracture Reconstruction
Complex Shoulder Joint Replacement
Dressing and-or Debridement of Wound, Infection, or Burn (incl. Negative Pressure Wound Therapy)
Elbow Arthroscopy
Elbow Fracture and Dislocation Treatment
Elbow Fracture and-or Dislocation Treatment, Closed
Elbow Fracture and-or Dislocation Treatment, Open
Elbow Ligament Reconstruction
Elbow Reconstruction
Elbow Replacement
Elbow Surgery
Elbow Tenotomy
Epidural Block, Facet Blocks
More
Excision of Scapula, Clavicle, Rib, or Sternum
Foot and Ankle Fracture and Dislocation Treatment
Foot and Ankle Fracture Treatment, Closed
Foot and Ankle Fracture Treatment, Open
Fracture and-or Dislocation Treatment
Fracture Care
Fracture Open Reduction and Internal Fixation (ORIF)
Glenoid Labrum Repair
Hand and Wrist Fracture and Dislocation Treatment
Hand and Wrist Fracture Treatment, Closed
Hand and Wrist Fracture Treatment, Open
Hand or Wrist Tendon Transfer
Hip Fracture and-or Dislocation Treatment, Closed
Hip Fracture and-or Dislocation Treatment, Open
Hip Replacement Revision
Hip Resurfacing
Injection Therapy
Joint Drainage
Joint Fluid Therapy
Knee and Leg Fracture and Dislocation Treatment
Knee and Lower Leg Fracture Treatment, Closed
Knee and Lower Leg Fracture Treatment, Open
Knee Arthroscopy
Knee Replacement Revision
Knee Surgery
Ligament Reconstruction
Ligament Repair
Minimally Invasive Rotator Cuff Repair
Myofascial Trigger Point Injection
Partial Shoulder Replacement
Platelet-Rich Plasma Injection (PRP)
Reverse Total Shoulder and Total Shoulder Replacement
Revision of Shoulder or Elbow Replacement
Rotator Cuff and Labral Repair
Rotator Cuff Surgery
Scapulothoracic Arthroscopy
Shoulder Cartilage Treatment
Shoulder Fracture and Dislocation Treatment
Shoulder Fracture Treatment
Shoulder Reconstruction
Shoulder Replacement
Shoulder Resurfacing
Shoulder Stabilizations
Simple Fracture Care and Casting
Spinal Nerve Block
Steroid Injection
Surgery, Trauma
Synvisc® Injection
Tendon and Bursa Injection
Tendon Repair
Tendon Surgery
Total Joint Replacement
Total Shoulder Replacement
Tricep Repair
Trigger Point Injection
Viscosupplementation With Hyaluronate
Less
Dr. Magovern says...
Adhesive Capsulitis
Ankle Fracture
Ankle Sprain and Achilles Tendon Sprain or Rupture
Anterior Cruciate Ligament (ACL) or Posterior Cruciate Ligament (PCL) Tear
Arthritis
Arthritis of the Elbow
Arthritis of the Shoulder
Autoimmune Diseases
Avulsion Fracture
Back Pain
Baker's Cyst
Bicep Injuries
Bicep Muscle Strain
Biceps Tendinitis
Bone Disorders
Brachydactyly - Elbow, Wrist Dysplasia
Broken Arm
Broken Neck
Bursitis
Carpal Tunnel Syndrome
Cartilage Damage
Cartilage Degeneration
Cartilage Disorders
Cartilage Tear
Chondrocalcinosis
Chronic Neck Pain
Chronic Pelvic Pain
Clavicle Fracture
Complex Fractures
Complications of Joint Prosthesis
More
Compound Fracture
Compression Fracture
Crystal Arthropathy
Crystalline Arthritis
De Quervain's Disease
Degenerative Disc Disease
Elbow Bursitis
Elbow Disorders
Elbow Fracture
Elbow Injuries
Elbow Pain
Elbow Sprain
Enthesopathy of Hip (incl. Trochanteric Bursitis)
Enthesopathy of Knee (incl. Bursitis of Knee)
Extra-Articular Fracture
Femur Fracture
Foot Conditions
Foot Fracture
Fracture
Fracture of Hand (incl. Fingers)
Gait Abnormality
Glenoid Labrum Tear
Golfer's Elbow (Medial Epicondylitis)
Gout
Gouty Arthropathy
Hand Conditions
Hand Fracture
Hand Pain
Herniated Disc
Hip Fracture
Hip Sprain
Infectious Arthritis
Insufficiency Fracture
Internal Derangement of Knee
Intervertebral Disc Disease
Intra-Articular Fracture
Joint Clicking
Joint Disorders
Joint Effusion
Joint Fracture
Joint Pain
Joint Stiffness
Joint Swelling
Knee Dislocation
Knee Disorders
Knee Fracture
Knee Sprain
Lateral and Medial Epicondylitis (Tennis and Golf Elbow)
Leg Fracture Above Knee (incl. Hip)
Leg Fracture Below Knee (incl. Ankle)
Ligament Disorders
Ligament Sprain
Ligament Tears
Low Back Pain
Monoarthropathy
Muscle Cramp
Muscle Hypertonia
Muscle Hypotonia
Muscle Pain
Muscle Spasm
Muscle Weakness
Muscular Dystrophy (MD)
Non-Unions and Malunions of Fractures
Osteoarthritis
Osteoarthritis of Ankle and Foot
Osteoarthritis of Elbow
Osteoarthritis of Hand or Wrist
Osteoarthritis of Hip
Osteoarthritis of Hip and Thigh
Osteoarthritis of Knee
Osteoarthritis of Shoulder
Osteoarthritis of Spine
Osteoarthropathy
Osteopenia
Partially Dislocated Elbow (Nursemaid Elbow)
Patellofemoral Pain Syndrome or Knee Pain
Pathologic Fracture
Pediatric Fractures
Pelvic Fracture
Peripheral Nerve Disorders
Plantar Fasciitis
Polyarthropathy
Post-Infectious Reactive Arthropathy
Post-Traumatic Arthritis
Pseudoarthrosis
Radiculopathy (Not Due to Disc Displacement)
Rheumatoid Arthritis
Rib Fracture
Rotator Cuff Injuries
Rotator Cuff Tear
Ruptured Tendon
Scapular Fracture
Sciatica (Not Due to Disc Displacement)
Scoliosis
Seronegative Arthritis
Shoulder Diseases
Shoulder Dislocation
Shoulder Disorders
Shoulder Impingement Syndrome
Shoulder Injuries
Shoulder Instability
Shoulder Labral Tear
Shoulder Pain
Shoulder Tendinitis
Shoulder Tendinitis and Tenosynovitis
Simple Fractures
Spinal Stenosis
Spine Deformities
Spine Disorders
Spine Fractures, Traumatic
Spondylolisthesis
Sprains and Strains (incl. Muscle Tear)
Sternum Fracture
Strain of Muscle and-or Tendon of Forearm
Stress Fracture
Subacromial Bursitis
Tendon Disorders
Tendon Injuries
Tendonitis
Tennis Elbow (Lateral Epicondylitis)
Tibia and Fibula Fractures
Torn Cartilage
Transient Arthropathy
Traumatic Arthropathy
Traumatic Injuries
Tricep Injuries
Tricep Muscle Strain
Trigger Finger
Ulnar Nerve Injuries
Upper Extremity Fracture
Wear and Tear Arthritis
Wrist Pain
Less
Background Check for Dr. Magovern
No malpractice history found for California.
No sanctions history found for the years that Healthgrades collects data.
No board actions found for the years that Healthgrades collects data.
Languages Spoken by Dr. Magovern & Staff
Healthgrades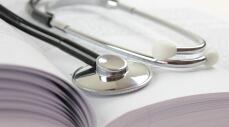 10 Steps to Pick the Right Doctor
Whether you need a primary care doctor or a specialist, these 10 steps will ensure you find the right doctor for you. View Slideshow