Dr. Sadhu's Experience
Research training, expertise and qualifications
Dr. Sadhu's Care Philosophy
To help people achieve health for life.
Specialties
Clinical Cardiac Electrophysiology
Adult Cardiology
Advanced Heart Failure & Transplant Cardiology
Cardiac Aneurysms
Cardiology
Cardiovascular & Metabolic Diseases
Cardiovascular & Pulmonary Diseases
Clinical Cardiology
Invasive Cardiology
Nuclear Cardiology
Pediatric Cardiology
Preventive Cardiology
Cardiology
Cardiovascular Disease, 2007
Clinical Cardiac Electrophysiology
Internal Medicine
3D Ultrasound
Ablation for Treatment of Atrial Fibrillation
Ablation for Treatment of Cardiac Arrhythmias
Arterial Doppler Ultrasound
Arterial Duplex Ultrasound
B-Scan Ultrasound
Cardiac Ablation
Cardiac Catheterization (incl. Coronary Angiography)
Cardiac Event Monitor
Cardiac Imaging
Cardiac Myocardial Perfusion Imaging
Cardioversion, Elective
Cardioverter-Defibrillator or Pacemaker Insertion, Removal or Repair
Coronary Angioplasty, Atherectomy and Stent
Coronary Atherectomy
Coronary Stenting
Diagnostic Ultrasound
Echocardiography
Electrophysiological Studies
Endoscopic Ultrasound
Extremity Ultrasound
Fluid Contrast Ultrasound
Gynecologic Ultrasound
High-Risk Ultrasound
ICD Monitoring
Implantable Cardioverter-Defibrilator (ICD) Placement
In-Office Ultrasound
Level II Ultrasound
More
Obstetric Ultrasound
Pacemaker Implantation, Permanent
Pacemaker Implantation, Temporary
Peripheral Artery Catheterization
Radiofrequency Catheter Ablation
Tilt Testing
Tilt Testing or Cardiac Event Monitors
Transseptal Catheterization
Ultrasound
Ultrasound, Abdominal
Ultrasound, Abdominal Aortic
Ultrasound, Bladder
Ultrasound, Breast
Ultrasound, Cardiac
Ultrasound, Carotid
Ultrasound, Endoanal
Ultrasound, Endobronchial
Ultrasound, Esophageal
Ultrasound, Eye
Ultrasound, Kidney
Ultrasound, Musculoskeletal
Ultrasound, Pelvic
Ultrasound, Prostate
Ultrasound, Renal
Ultrasound, Scrotum
Ultrasound, SMA
Ultrasound, Thyroid
Ultrasound, Transrectal
Ultrasound, Transvaginal
Less
Accelerated Hypertension
Angina
Angina and Acute Coronary Syndrome
Ankle Disorders
Aortic Aneurysm
Aortic Valve Disease
Arrhythmias (incl. Atrial Fibrillation)
Atrial Cardiomyopathy With Heart Block
Atrial Fibrillation
Cardiac Arrest
Cardiac Dysrhythmia
Cardiomegaly
Cardiomyopathy
Cardiomyopathy 1, Familial Hypertrophic
Cardiomyopathy Due to Anthracyclines
Cardiomyopathy, Alcoholic
Cardiomyopathy, Chagas
Cardiomyopathy, Dilated 10
Cardiomyopathy, Dilated 1B
Cardiomyopathy, Dilated 1C
Cardiomyopathy, Dilated 1D
Cardiomyopathy, Dilated 1E
Cardiomyopathy, Dilated 1G
Cardiomyopathy, Dilated 1H
Cardiomyopathy, Dilated 1I
Cardiomyopathy, Dilated 1J
Cardiomyopathy, Dilated 1K
Cardiomyopathy, Dilated 1L
Cardiomyopathy, Dilated 1M
Cardiomyopathy, Dilated 1N
More
Cardiomyopathy, Dilated 1P
Cardiomyopathy, Dilated 1Q
Cardiomyopathy, Dilated 1R
Cardiomyopathy, Dilated 1S
Cardiomyopathy, Dilated 1T
Cardiomyopathy, Dilated 1U
Cardiomyopathy, Dilated 1W
Cardiomyopathy, Dilated 1Y
Cardiomyopathy, Dilated 1Z
Cardiomyopathy, Dilated 2A
Cardiomyopathy, Dilated 3B
Cardiomyopathy, Dilated With Conduction Defect
Cardiomyopathy, Dilated With Conduction Defect Type 1
Cardiomyopathy, Dilated With Conduction Defect Type 2
Cardiomyopathy, Dilated, Idiopathic
Cardiomyopathy, Dilated, With Woolly Hair and Keratoderma
Cardiomyopathy, Familial Dilated
Cardiomyopathy, Fatal Fetal, Due to Myocardial Calcification
Cardiomyopathy, Fetal Hypertrophic
Cardiomyopathy, Hypertrophic
Cardiomyopathy, Hypogonadism, Collagenoma Syndrome
Cardiomyopathy, Infantile Histiocytoid
Cardiomyopathy, Takotsubo
Cardiomyopathy, X-Linked, Fatal Infantile
Cardiovascular Disorders
Carotid Artery Disease
Carotid Artery Stenosis
Chronic Kidney Diseases
Congenital Heart Disease
Congestive Heart Failure
Coronary Artery Disease (CAD)
Cytoplasmic Body Myopathy
Dexamethasone Sensitive Hypertension
Distal Myopathy
Distal Myopathy With Vocal Cord Weakness
Endocarditis
Exertional Hypertension
Familial Combined Hyperlipidemia
Familial Hypercholesterolemia
Familial Hypertension
Heart Attack (Acute Myocardial Infarction)
Heart Tumors, Benign
High-Risk Hypertension
Hypercholesterolemia
Hypercholesterolemia Due to Arg3500 Mutation of apo B-100
Hypercholesterolemia Due to LDL Receptor Deficiency
Hypercholesterolemia, Autosomal Dominant
Hypercholesterolemia, Autosomal Recessive
Hyperlipidemia
Hypertension
Hypertension in Pheochromocytoma
Hypertension, Alcohol-Induced
Hypertension, Corticosteroid-Induced
Hypertension, Environment-Induced
Hypertension, Nasal Decongestant-Induced
Hypertension, Stress-Induced
Hypertensive Heart and Chronic Kidney Disease
Hypertensive Heart Disease
Hypertensive Hypokalemia Familial
Hypertrophic Branchial Myopathy
Idiopathic Myopathy
Internal Anal Sphincter Myopathy
Isolated Systolic Hypertension
Labile Hypertension
Lipid Storage Myopathy
Ludwig's Angina
Metabolic Myopathies
Mitral Valve Disease
Multifocal Premature Beats
Muscular Dystrophy (MD)
Myopathy
Myopathy Congenital Multicore With External Ophthalmoplegia
Myopathy With Lysis of Myofibrils
Myopathy With Tubular Aggregates
Myopathy, Congenital Fiber-Type Disproportion
Myopathy, Congenital Nonprogressive With Moebius and Robin Sequences
Myopathy, Congenital, Batten Turner Type
Myopathy, Early-Onset With Fatal Cardiomyopathy
Myopathy, Limb-Girdle, With Bone Fragility
Myopathy, X-Linked With Postural Muscle Atrophy
Myopathy, X-Linked, With Excessive Autophagy
Myotubular Myopathy
Neurogenic Hypertension
Paroxysmal Supraventricular Tachycardia
Pediatric Hypertension
Pericardial Disease
Portal Hypertension
Primary Hypertension
Pulmonary Hypertension
Renal Hypertension
Resistant Hypertension
Secondary Hypertension
Septal Defect
Supraventricular Tachycardia
Syncope
Tricuspid Valve Disease
Unstable Angina
Ventricular Fibrillation
White Coat Hypertension
Less
Background Check for Dr. Sadhu
Healthgrades does not collect malpractice information for Arizona.
No sanctions history found for the years that Healthgrades collects data.
No board actions found for the years that Healthgrades collects data.
Awards & Recognitions
Awards
Media & Publications
Top Doc-Cardiovascular Disease, Phoenix Magazine, 2010
Plasma carboxy-terminal peptide of type I procollagen is an independent predictor of diastolic functions in patients with advanced systolic heart failure
Languages Spoken by Dr. Sadhu & Staff
Healthgrades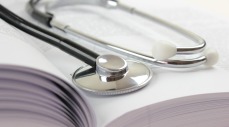 10 Steps to Pick the Right Doctor
Whether you need a primary care doctor or a specialist, these 10 steps will ensure you find the right doctor for you. View Slideshow