Healthgrades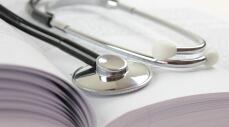 10 Steps to Pick the Right Doctor
Whether you need a primary care doctor or a specialist, these 10 steps will ensure you find the right doctor for you. View Slideshow
Dr. Ata's Experience
Dr. Ata's Care Philosophy
Specialties
Neurology
Sports Psychiatry & Neurology
Clinical Neurophysiology
Sleep Medicine Psychiatry & Neurology
Neuroradiology
Dementia
Adult Neurology
Behavioral Neurology
Brain Aneurysms
Geriatric Neurology
Metabolic Neurology
Neurological Movement Disorders
Neuromuscular Medicine
Neuropathy
Neuropsychiatry (Neurology)
Neuropsychiatry (Psychiatry)
Pain Medicine Neurology
Teleneurology
Electroencephalography (EEG)
Electromyography
Magnetic Resonance Imaging (MRI)
Pediatric Neurology
Epilepsy
Epilepsy & Neurophysiology
Neurofeedback
Functional Neurology
Headache Medicine
Otoneurology
Cognitive Neurology
Clinical Neurophysiology
Neurology
Dr. Ata says...
24-Hour Ambulatory Electroencephalogram
Botox® for Chronic Migraine
Botox® Injection
Echocardiography
EEG (Electroencephalogram)
Electrodiagnostic Procedure
EMG (Electromyography)
MRA (Magnetic Resonance Angiography)
MRI (Magnetic Resonance Imaging)
Nerve Conduction Studies
Neurological Testing
Non-Cosmetic Chemodenervation
Pain Management
Psychological Testing
Ultrasound, Cardiac
Videonystagmography
Acute Insomnia
Alcoholic Neuropathy
Alcoholic Polyneuropathy
Alzheimer's Disease
Amyotrophic Lateral Sclerosis (ALS)
Aneurysm, Intracranial Berry
Anxiety
Ataxia
Autoimmune Diseases
Autonomic Disorders
Autonomic Neuropathy
Basilar Migraine
Benign Exertional Headache
Benign Positional Vertigo
Benign Sex Headache
Brachial Neuritis
Brain Aneurysm
Brain Disorders
Breathing-Related Sleep Disorders
Carcinomatous Polyneuropathy
Carotid Artery Disease
Carotid Artery Stenosis
Carpal Tunnel Syndrome
Cavernous Malformation of Spine
Central Sleep Apnea
Central Vestibular Vertigo
Cerebral Artery Thrombosis
Cerebral Hemorrhage
Cerebral Vascular Disease
Cerebrovascular Disease
More
Cervical Radiculopathy
Cervicogenic Headache
Chronic Back Pain
Chronic Headache
Chronic Inflammatory Demyelinating Polyneuropathy
Chronic Neck Pain
Circadian Rhythm Sleep Disorder
Classic Migraine
Cluster Headache
Cognitive Disorders
Common Migraine
Complicated Migraine
Concussion
Cough Headache
Cranial Neuralgia
Dementia
Demyelinating Polyneuropathy
Diabetic Neuropathy
Diabetic Polyneuropathy
Diplopia
Dizziness
Dorsal Neuralgia
Drug Rebound Headache
Drug-Induced Insomnia
Dystonia
Epilepsy
Episodic Ataxia
Essential Tremor
Excessive Daytime Sleepiness
Facioplegic Migraine
Familial Forms of Alzheimer's Disease
Familial Hemiplegic Migraine
Gait Abnormality
Genetic Predisposition to Migraine With or Without Aura
Glossopharyngeal Neuralgia
Hand Neuropathy
Head and Neck Conditions
Headache
Headache (incl. Migraine)
Headache-Free Migraine
Headaches (Shunt Related)
Hereditary Neuropathy With Liability to Pressure Palsies
Hereditary Sensory and Autonomic Neuropathy, Type I
Huntington's Disease
Hydrocephalus
Hydrocephalus Due to Congenital Stenosis of Aqueduct of Sylvius
Hydrocephalus, Adult
Hypertension Headache
Icepick Headache
Idiopathic Parkinson's Disease
Inflammatory and Toxic Neuropathy
Inflammatory Neuropathies
Insomnia
Insomnia With Sleep Apnea
Intercostal Neuralgia
Intervertebral Disc Disease
Intervertebral Disc Herniation
Intracranial Venous Thrombosis
Kyphosis
Lordosis
Low Back Pain
Lower Half Headache
Lumbar Radiculopathy
Lumbar Spinal Stenosis
Lyme Disease
Medication-Induced Postural Tremor
Meningiomas
Menstrual Migraine
Metabolic Neuropathy
Migraine
Migraine, Hormone-Induced
Migrainous Stupor Migraine
Migrainous Vertigo
Mild Headache
Motor Neuropathy
Multiple Sclerosis (MS)
Muscle Contraction Headache
Muscular Dystrophy (MD)
Myasthenia Gravis
Myelopathy
Neck Pain
Nerve Pain
Nerve Root Injury and Plexus Disorders (incl. Pinched Nerve)
Neuralgia in the Upper Extremity
Neuritis
Neuritis With Brachial Predilection
Neuromyelitis Optica
Neuropathy, Motor and Sensory
Normal Pressure Hydrocephalus
Obstructive Hydrocephalus
Occipital Neuralgia
Oculomotor Migraine
Optic Atrophy
Optic Atrophy, Autosomal Dominant
Optic Nerve Disorder
Optic Nerve Tumor
Optic Neuritis
Optic Neuropathy
Orthostatic Tremor
Parkinson Disease 3, Autosomal Dominant Lewy Body (PARK3)
Parkinsonism
Parkinson's Disease
Pelvic Neuralgia
Peripheral Autonomic Neuropathy
Peripheral Nerve Disorders
Peripheral Neuritis
Petit Mal Seizure
Pinched Nerve in Back
Polyneuritis
Polyneuropathy
Polyradiculoneuropathy
Post-Concussion Syndrome
Postherpetic Neuralgia
Post-Traumatic Headache
Primary Insomnia
Problem Sleepiness
Progressive Supranuclear Palsy (PSP)
Pseudotumor Cerebri
Psychiatric Diseases
Psychogenic Headache
Psychophysiological Insomnia
Psycho-Reactive Insomnia
Psychosis Due to Mental Illness
Radiation-Induced Meningioma
Radiculopathy (Not Due to Disc Displacement)
Recurrent Headache
Reflex Sympathetic Dystrophy
REM Sleep Behavior Disorder
Restless Leg Syndrome
Retinal Migraine
Retrobulbar Neuropathy
Sciatica (Not Due to Disc Displacement)
Sciatica as Seen in Rheumatoid Arthritis
Scoliosis
Secondary Insomnia
Seizure Disorders
Severe Headache
Sleep Apnea
Sleep Disorders
Sleep-Talking
Sleep-Walking
Spinal Bulbar Motor Neuropathy
Spinal Instability
Spinal Muscular Atrophy (SMA)
Spinal Stenosis
Spine Deformities
Spine Disorders
Spinocerebellar Ataxia With Axonal Neuropathy, Type 2
Stroke
Syncope
Tension Headache
Thrombosis
Tobacco Use Disorder
Torticollis
Transient Ischemic Attack (TIA)
Tremor
Tremor Hereditary Essential, 1
Tremor Hereditary Essential, 2
Trigeminal Neuralgia
Ulnar Neuritis
Ulnar Neuropathy
Vascular Disease
Vascular Headache
Vascular Neuropathy
Vertigo
Vestibular Neuritis
Visual Migraine
Less
Background Check for Dr. Ata
No malpractice history found for Texas.
No sanctions history found for the years that Healthgrades collects data.
No board actions found for the years that Healthgrades collects data.
Languages Spoken by Dr. Ata & Staff
English
Hindi
Punjabi
Urdu