Healthgrades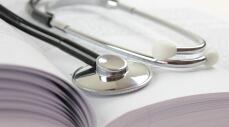 10 Steps to Pick the Right Doctor
Whether you need a primary care doctor or a specialist, these 10 steps will ensure you find the right doctor for you. View Slideshow
Dr. Karam's Experience
Dr. Karam's Care Philosophy
Specialties
Breath Testing
Chronic Pain Management
Cryosurgery
Cyst Aspiration
Diabetic Foot Care
Diet Counseling
Earwax Removal
Electrocardiogram (EKG)
Employment Physical Examination
Executive Physical Examination
Exercise Counseling
Immigration Physical Examination
Immunization
Injection of Tendon
Insurance Physical Examination
Irrigation of Ear
Joint Injection
Nebulizer Treatment
Non-Surgical Treatment of Hemorrhoids
Pain Management
Pap Smear
Pelvic Exams
Routine Gynecological Care
Spirometry
Steroid Injection
Stress Management
Stroke Prevention
Vaccination
More
Worker's Compensation Evaluations
Wound Care and Management
Less
Abdominal Pain
Abnormal Female Sexual Function
Abnormal Heart Beat
Abnormal Uterine Bleeding
Acne
Actinic Keratosis
Acute Inflammatory Demyelinating Polyradiculoneuropathy
ADHD and-or ADD
Adhesive Capsulitis
Adverse Drug Reactions
Airway Disorders
Allergic Rhinitis
Allergic Rhinitis Due to Pollen
Alzheimer's Disease
Amyloidosis
Anemia
Angina
Angioedema
Anxiety
Aortic Diseases
Aortic Stenosis
Aortic Valve Regurgitation
Aphasia
Aplastic Anemia
Appendicitis
Arrhythmias
Arteriosclerosis
Arthritis
Aspiration Pneumonia
Atherosclerosis
More
Atopic Dermatitis (Eczema)
Atrial Fibrillation
Attention Deficit Disorder (ADD)
Back Pain
Bell's Palsy
Benign Positional Vertigo
Bile Duct Disorders
Bipolar Disorder
Bladder Diseases
Blood Disorders
Blood in Urine (Hematuria)
Boil
Bone Loss
Bradycardia
Breast Diseases
Breast Pain
Breathing Disorders
Burning Mouth Syndrome
Canker Sore
Cardiac Arrest
Cardiovascular Diseases
Carpal Tunnel Syndrome
Cat Scratch Disease
Celiac Disease
Cerebrovascular Disease
Cervicitis
Chalazion
Chest Pain
Chickenpox
Chronic Bronchitis
Chronic Fatigue Syndrome
Chronic Inflammatory Demyelinating Polyneuropathy
Chronic Myeloid Leukemia (CML)
Chronic Prostatitis
Chronic Sinusitis
Circadian Rhythm Sleep Disorder
Clotting and Bleeding Disorders
Coagulation Disorders (incl. Hemophilia)
Colic
Colitis
Collagen Disease
Concussion
Congestive Heart Failure
Connective Tissue Disorders
Conn's Syndrome
Constipation
COPD (Chronic Obstructive Pulmonary Disease)
Cough
Crohn's Disease
Croup
Cushing's Syndrome
Cutaneous Lupus Erythematosus
Cyclothymia (Chronic Mood Disorder)
Cystitis
Deep Vein Thrombosis (DVT)
Dehydration
Dementia
Dengue Fever
Depression
Dermatitis
Dermatomyositis
Diabetes
Diabetes Coma
Diabetes Ketones
Diabetic (Charcot) Foot
Diabetic Ketoacidosis
Diarrhea
Digestive Disorders
Diverticulitis
Dizziness
Drooping Eyelids (Ptosis)
Dry Eyes
Dry Mouth
Dysphagia
Dysthymia (Chronic Depression)
Dystonia
Ear Infection
Edema
Elbow Pain
Electrolyte Disorders
Emphysema
Encephalitis
Endocarditis
Endocrine Disorders
Endometriosis
Enlarged Prostate (BPH)
Epiglottitis
Epilepsy
Erectile Dysfunction
Esophageal Diseases
Essential Tremor
Eustachian Tube Dysfunction
Excessive Daytime Sleepiness
Excessive Menstrual Bleeding
Excessive Sweating
Facial Diseases and Disorders
Facial Palsy
Fall
Familial Polyposis
Fear of Open Places
Febrile Convulsion
Female Pelvic Disorders
Fibromyalgia
Fibromyomas
Folliculitis
Foot and Ankle Disorders
Foot and Ankle Injuries
Functional Dyspepsia
Gait Abnormality
Gallbladder Diseases
Gastric Ulcer
Gastroenteritis
Gastrointestinal Diseases
German Measles
Glomerulonephritis
Goiter
Gout
Graves' Disease
Grinding of Teeth
Guillain-Barre Syndrome
Hand Pain
Hashimoto's Disease
Headache
Hearing Loss
Heart Attack (Acute Myocardial Infarction)
Heart Disease
Heart Palpitations
Heartburn
Hemochromatosis
Hemophilia
Hemorrhoids
Hepatitis
Hernia
Herniated Disc
Hip Disorders
Hip Injury
Hirsutism
Histoplasmosis
Hoarse Voice (Dysphonia)
Hodgkin's Disease
Homosexual Issues
Hormone Imbalance
Human Parvovirus B19 Infection
Huntington's Disease
Hyperlipidemia
Hyperparathyroidism
Hypertension
Hyperthrophic Scar
Hypocortisolism
Hypoglycemia
Hypohydration
Hypopituitarism
Hypothermia
Icterus
Idiopathic Hypersomnia
Impacted Shoulders
Impetigo
Incontinence
Indigestion, Non-Ulcer
Infections
Inflammatory Bowel Disease
Influenza (Flu)
Insect Sting Allergies
Insomnia
Insulin Resistance Syndrome
Intermittent Claudication
International Travel Diseases
Intestinal Diseases
Intestinal Ischemia
Intestinal Obstruction
Irritable Bowel Syndrome
Juvenile Rheumatoid Arthritis
Keloid Scar
Kidney Disease
Kidney Failure
Kidney Stones
Knee Pain
Laceration
Lactose Intolerance
Laryngitis
Laryngopharyngeal Reflux
Leg Venous Ulcer
Leukemia
Leukodystrophy
Leukoplakia
Ligament Sprain
Lipid Disorders
Liver Diseases and Disorders
Lockjaw
Long QT Syndrome
Lower Extremity Trauma
Lower Urinary Tract Syndrome
Ludwig's Angina
Lump
Lupus
Lyme Disease
Lymphadomopathy
Malaria
Male Hypogonadism
Malignant Hyperthermia
Malignant Otitis Externa
Malignant Pleural Effusion
Marfan Syndrome
Mass
Mastoiditis
Measles
Melanoma
Memory Disorders
Meniere's Disease
Mesenteric Artery Ischemia
Metabolic Disorders
Metabolic Syndrome
Metatarsalgia
Migraine
Migraine, Hormone-Induced
Mild Cognitive Impairment
Mitral Valve Prolapse
Mitral Valve Regurgitation
Mitral Valve Stenosis
Mittelschmerz
Mole
Mononucleosis
Mood Disorders
Movement Disorders
Multiple Injuries
Multiple Myeloma
Multiple Sclerosis (MS)
Multi-System Organ Failure
Mumps
Muscle Diseases
Muscular Dystrophy (MD)
Musculoskeletal Disorders
Myelodysplastic Syndromes
Myoclonus
Nasal Polyp
Neck Pain
Nerve Conduction Disorders
Nerve Diseases
Nerve Pain
Neurological Injuries
Nicotine Addiction
Nosebleed
Obsessive-Compulsive Disorder (OCD)
Obstructive Jaundice
Otitis Media
Ovarian Diseases
Paget's Disease
Pancreatic Disease
Pancreatobiliary Disease
Paraplegia
Parasitic Infection
Parotitis
Parvovirus Infection
Pectus Excavatum
Pelvic Inflammatory Disease (PID)
Pelvic Pain
Peptic Ulcer
Perforated Eardrum
Pericardial Effusion
Pericarditis
Perimenopause
Peripheral Autonomic Neuropathy
Peripheral Nerve Disorders
Peripheral Vascular Disease (PAD, PVD)
Pernicious Anemia
Peyronie's Disease
Pharyngitis
Phlebitis
Phobia
Pilonidal Cyst
Pinkeye (Conjunctivitis)
Pleural Effusion
Pleurisy
Pneumonia
Poisoning
Polycystic Kidney Disease
Polycystic Ovarian Syndrome
Polymyalgia Rheumatica (PMR)
Poor Circulation
Postherpetic Neuralgia
Post-Menopausal Problems
Postpartum Depression
Post-Polio Syndrome
Post-Traumatic Stress Disorder (PTSD)
Premenstrual Syndrome
Prostate Diseases
Prostatitis
Pruritus Ani
Psoriasis
Psychosis
Pulmonary Disease
Pulmonary Hypertension
Quadriplegia
Raynaud's Disease
Rectal Diseases
Recurrent Fever
Reiter's Syndrome (Reactive Arthritis)
Renal Hypertension
Respiratory Diseases
Respiratory Distress Syndrome
Respiratory Failure
Restless Leg Syndrome
Rhinophyma
Ringworm
Ringworm of the Beard
Rosacea
Rotator Cuff Injuries
Salivary Duct Stones
Salivary Gland Stones
Sarcoidosis
Scabies
Sciatica (Not Due to Disc Displacement)
Scleroderma
Scrotal Mass
Seizure
Seizure Disorders
Sepsis
Sexually Transmitted Diseases (STDs)
Shin Splints
Shingles
Shoulder Impingement Syndrome
Shoulder Instability
Shoulder Pain
Sialadenitis
Sialorrhea
Sick Sinus Syndrome
Sickle Cell Disease
Sinus Disorders
Sinusitis
Sjögren's Syndrome
Skin Diseases
Sleep Disorders
Sleep-Related Rhythmic Movement Disorder
Soft Tissue Disorders
Spider Veins
Spinal Infections
Spinal Stenosis
Spondolthesis
Sports Injuries
Still's Disease
Stomatodynia
Strabismus
Strep Throat
Streptococcal Infections
Stress Fracture
Stroke
Subarachnoid Hemorrhage
Subdural Hematoma
Substance Abuse
Sweaty Palms
Syncope
Systemic Sclerosis
Tachycardia
Tarsal Tunnel Syndrome
Temporal Arteritis
Temporal Lobe Seizure
Tempormandibular Joint Pain
Tendon Injuries
Tennis Elbow (Lateral Epicondylitis)
Testosterone Deficiency
Tetanus
Thoracic Disc Disorders
Thoracic Disorders
Thrombocytopenia
Thrombophlebitis
Thrombosis
Thrush
Thyroid Disease
Tinnitus
Tobacco Withdrawal
Tonsillitis
Tourette's Syndrome
Toxic Exposure
Toxoplasmosis
Transient Ischemic Attack (TIA)
Tremor
Trigeminal Neuralgia
Trigger Finger
Tuberculosis
Ulcer
Upper Extremity Trauma
Urethral Stricture
Uterine Diseases
Varicella Zoster
Varicocele
Vasculitis
Vein Diseases
Ventricular Septal Defect
Vincent's Stomatitis
Viral Hemorrhagic Fevers
Warts
Weight Loss
Whooping Cough
Wolff-Parkinson-White Pattern
Wounds
Wrist Disorders
Wrist Pain
Zenker's Diverticulum
Zollinger-Ellison Syndrome
Less
Background Check for Dr. Karam
No malpractice history found for Illinois.
Substandard Care, Incompetence or Negligence (8/8/2014)

Action Taken: Reprimand
Summary: Karam, Abdallah MD: License # 036089657: NATURE OF COMPLAINT; The physician settled a medical malpractice lawsuit alleging that respondent failed to adequately pursue follow-up on the results of a PSA test leading to a delayed diagnosis of prostate cancer. ACTION TAKEN: The Illinois Department of Financial and Professional Regulation has issued a REPRIMAND on the physician's license.
State: Illinois
No board actions found for the years that Healthgrades collects data.
Education & Training
University Of Damascus, Faculty Of Medicine

Graduated in

1990
Mercy Hospital and Medical Center

Complete in

1993
Mercy Hospital and Medical Center

Complete in

1995
Languages Spoken by Dr. Karam & Staff
English
Arabic
French
Spanish