Latest Advances in Breast Cancer Treatment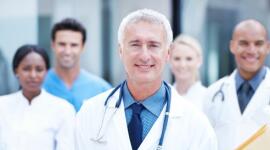 Many factors go into making this very personal decision.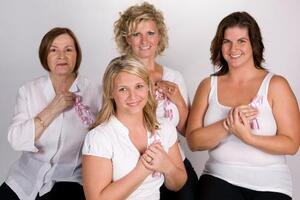 Today, cancer treatment can be personalized to your type and stage of breast cancer. More treatments are becoming available all the time, thanks to new research done all over the world. Here are some of the latest advances in surgery, radiation, and drug treatment for breast cancer.
Oncoplastic Surgery
Oncoplastic surgery is the latest type of breast-conserving surgery. It combines initial breast cancer surgery with plastic surgery. An oncoplastic surgeon can reshape the breast that had cancer and may reshape your other breast to match. You could be a good candidate for this type of surgery if you need a large lumpectomy and could also benefit from breast reduction or breast lift surgery.
Targeted Therapy
One of the big advances in cancer treatment has been learning that all breast cancers are not the same. This has led to targeted therapy. Targeted therapy is treatment that is very specific to the type of cancer. Here are some examples of targeted therapy:
Chemotherapy: Besides killing cancer cells, traditional chemotherapy kills some of the normal cells in your body that divide rapidly along with the cancer cells. That's what causes the side effects you experience with chemotherapy, including hair loss. Targeted chemotherapy drugs attack only cancer cells.

Pertuzumab (Perjeta). This drug targets a protein found on breast cancer cells in about 20% of women. If your cancer tests positive for HER-2, targeting this protein can slow down the growth of your cancer. Pertuzumab is approved as a treatment to shrink breast cancer before surgery. It may allow you to have a less invasive surgery and improve your chance of a cure.

Everolimus (Afinitor). This targeted therapy drug may help other hormone therapy drugs work better. You may benefit from a hormone therapy drug if your breast cancer is sensitive to female hormones like estrogen. This type of combined therapy has been shown to help shrink breast cancer before surgery. Combination therapy may also help treat advanced breast cancers in postmenopausal women.
At Your Appointment
What to Ask Your Doctor About Breast Cancer
New Radiation Therapy
Accelerated partial breast irradiation (APBI) is a new way to deliver radiation treatment about 1 to 4 weeks after breast cancer surgery. For APBI, your doctor puts a radioactive seed about the size of a rice grain into your body. The doctor uses a thin tube called a catheter to move the seed to the area where your cancer tumor was removed. This type of localized, internal radiation therapy for breast cancer is also called breast brachytherapy.
Normal radiation therapy after surgery can take 4 to 6 weeks. APBI might take as little as 10 days. APBI could also keep radiation away from your heart and lungs.
Breast brachytherapy is not a proven therapy. There is a link between higher rates of subsequent mastectomy in women who had breast brachytherapy vs. whole-breast radiation therapy following breast-conserving surgery, such as lumpectomy. This implies that brachytherapy may not be as effective as whole-breast radiation in killing remaining cancer cells.
At this time, APBI is for women who meet certain criteria. APBI could be right for you if:
You need only lumpectomy breast cancer surgery.

You're older than 50.

Your tumor is small and has not spread to any lymph nodes.
New Drugs in the Pipeline
Two new types of drugs for breast cancer are being developed:
PARP inhibitors. These drugs work by preventing DNA repair in cancer cells. This may keep cancer cells from becoming resistant to chemotherapy drugs. PARP inhibitors may help control advanced breast cancer.

Anti-angiogenesis drugs. These drugs block the growth of blood vessels that supply cancer cells and keep them growing. Without a blood supply, cancer cells cannot survive. Several of these drugs look like they might be effective for treating advanced breast cancer and treating early breast cancer before surgery.
What You Can Do
One way to get the latest cancer treatment is to take part in a clinical trial. You might be able to join a breast cancer clinical trial before, during, or after your treatment. Ask your doctor if there is a clinical trial that might be a good fit for you. Participating could help you now, and the findings could help other women in the future.
Medical Reviewers: Pat F. Bass III, MD, MS, MPH
Last Review Date: Dec 28, 2013
© 2015 Healthgrades Operating Company, Inc. All rights reserved. May not be reproduced or reprinted without permission from Healthgrades Operating Company, Inc. Use of this information is governed by the Healthgrades User Agreement.